Teach the Vote's Week in Review: Nov. 11, 2016

Teach the Vote
Date Posted: 11/11/2016 | Author: Jennifer Mitchell, CAE
Here is your Veterans Day edition of our weekly wrap-up, featuring post-election news and more from this week:
---
The
2016 election
came to a close this week. At the national level, voters chose the presidential candidate who is expected to bring change to Washington, but in Texas, things look pretty similar to how they looked going into the last legislative session. There were only a handful of Texas House seats where the incumbent or incumbent party lost reelection, and no seats altered in the Senate, leaving the balance of power in the Texas Legislature largely the same. ATPE Lobbyist Monty Exter provided more analysis on the outcome of the election state-wide
here
. A state election story that the education community and policymakers were watching on election night dealt with the outcome of a school finance measure on some Houston voters' ballots. The measure asked voters to authorize or not authorize the city's first recapture payment under a provision in Texas school finance law commonly referred to as "Robin Hood." Voters ultimately decided to not authorize the $162 billion payment, which would have been used to equalize funding for property-poor districts throughout the state. ATPE Lobbyist Mark Wiggins has
more
on this complex decision made by Houston voters and the effects it could have on the upcoming legislative session.
At the federal level, ATPE Lobbyist Kate Kuhlmann penned some initial thoughts on how public education will fare under a Trump presidency
here
. While his broad plans for education are still fairly uncertain, President-elect Trump has made it clear that he will push for a national voucher program for Title I funds and will seek to significantly reduce the role the federal government plays in education. He also appears to be in the same camp as education reformers. In fact, it was reported late this week that two education reformers working for the American Federation for Children confirmed that they have been contacted by President-elect Trump's transition team regarding their interest in the Secretary of Education post. The American Federation for Children, which supports school choice, advised President-elect Trump during his candidacy.  
---
The
State Board of Education
holds its next regular meeting starting on Tuesday, Nov. 15. The
full agenda can be viewed here
 for the four-day meeting running through next Friday. It will be the last meeting for two of the board's members who did not seek re-election this year: Martha Dominguez (D) and Thomas Ratliff (R). ATPE thanks them both for their service. On Tuesday the board will decide on the amount of money it will move from the Permanent School Fund to the Available School Fund, making it available for the legislature to appropriate to the instructional materials allotment. They will also continue to discuss the board's long range plan for education and the board's upcoming legislative priorities. On Wednesday the board will hear from the Commissioner of Education at 9 a.m., and then the board will discuss a range of curriculum items for the remainder of the day. Those will include revision of the ELAR TEKS, continued monitoring and feedback of the new Math TEKS, and the streamlining of the Science TEKS. On Thursday, the board will break into subcommittees. Of particular note the Committee on School Initiatives will consider ratifying six chapters of amended SBEC regulations, which cover educator preparation, educator certification, and educator disciplinary rules. Anyone wishing to sign up to testify on one of these topics can do so
here
. If you would like to turn in written testimony, please feel free to
contact the ATPE lobby team
for further assistance. Stay tuned next week for updates on the SBOE's actions.  
---
This week was the final opportunity to submit comments on the U.S. Department of Education's (ED) rule proposal pertaining to a federal funding provision under the
Every Student Succeeds Act (ESSA)
. The provision, referred to as "supplement, not supplant," is aimed at ensuring Title I schools receive their fair share of state and federal funding. While "supplement, not supplant" is nothing new to federal education law, the language did change slightly under ESSA, and
as we have reported
, ED's interpretation of that new language is controversial. Many comments submitted raise concern over how the rule proposal would realistically
affect states and districts
, but some
express support
for rules they believe will help ensure the highest-need and most undeserved students get the resources they deserve. Congressional Republicans
again expressed their concern
over the rule proposal's "broad and inaccurate conclusions" with regard to Congress's intent, this time in a
letter
signed by 25 Republican Members of Congress, including the education committee chairs in both chambers. The Democratic education committee leaders submitted their own
letter
, expressing concern over some unintended consequences, but calling the proposal a "step in the right direction." The concern is not a totally partisan one, however; last week a bipartisan Congressional letter was sent to President Obama regarding the undue state burdens created by the provision and ED's poor interpretation of Congressional intent. Read more about that letter and ED's rule proposal in this informative
article published by the the Washington Post
. One yet-to-be-determined affect of the election, is how President-elect Trump will approach ESSA regulations made by the Obama administration. It's safe to predict that these regulations pertaining to "supplement, not supplant," if finalized, would be altered, at the very least.
Related
: You still have one week left to share input with the Texas Education Agency on how our state should implement ESSA-related policies at the state level. TEA's
ESSA Public Input Survey
remains open through 5 p.m. on Friday, Nov. 18.  
---
The Texas Education Agency (TEA) shared information this week on the call for nominations for the 2017 
Presidential Awards for Excellence in Mathematics and Science Teaching
(PAEMST). Administered by the National Science Foundation in conjunction with the White House, the PAEMST is the highest honor for math and science teachers in the country.
Teachers of grades 7-12 math or science, including computer science, will be recognized in all 50 states. Some high school CTE and tech apps teachers are also eligible to apply. The nomination deadline is April 1, 2017, and applications are due by May 1, 2017. Eligible teachers who submit a completed application will earn 25 continuing professional education (CPE) credit hours, too. Recipients of the award receive $10,000 and a trip to Washington, D.C. to be formally recognized. Additional information on PAEMST eligibility criteria and the award process can be found
here
.  
---
Thank you, Veterans, for your service to our country!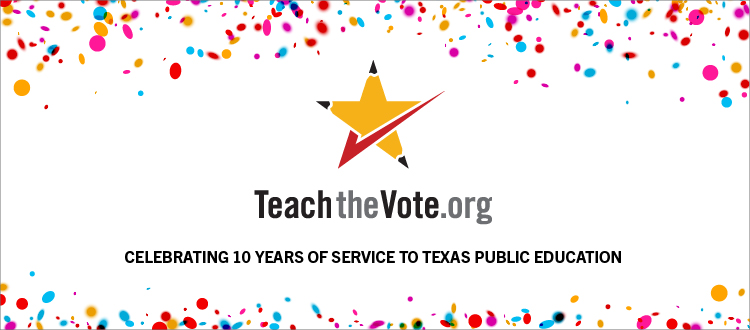 Educator Preparation | Certification, Retirement | TRS | Social Security, Congress | Federal, Elections, Curriculum | Instruction, TEA | Commissioner | SBOE, Privatization | Vouchers, School Safety
09/30/2022
The ATPE Governmental Relations team recaps the past week's education news, legislative and election updates, and regulatory developments.
Educator Preparation | Certification, Texas Legislature, Curriculum | Instruction, TEA | Commissioner | SBOE
09/30/2022
The State Board for Educator Certification met Sept. 30 to revisit the edTPA debate, discuss virtual internships, and hear from ATPE and other stakeholders.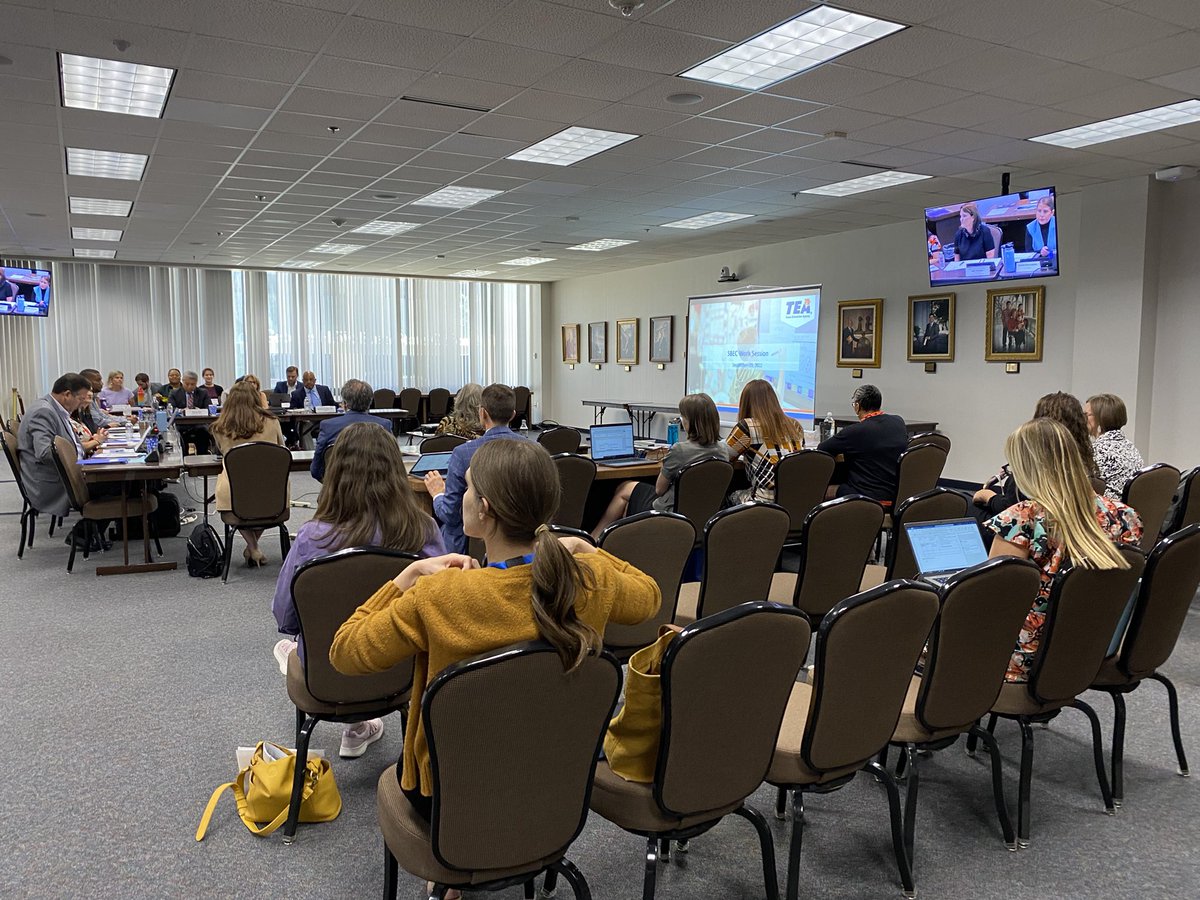 Educator Preparation | Certification, TEA | Commissioner | SBOE
09/30/2022
The certification board held another work session Sept. 29, 2022, to consider options for implementing the national edTPA performance assessment in Texas.