SBOE Wrap-Up: November 2016

Teach the Vote
Date Posted: 11/18/2016 | Author: Mark Wiggins
Friday, Nov. 18, wrapped up a busy November meeting of the State Board of Education (SBOE), which returned to Austin to tackle a wide range of subjects before the holiday break. Here's a brief rundown of the week's action. Mexican-American Studies The board said "no thanks" to a controversial Mexican-American studies textbook that sparked protests over factual errors and complaints regarding the way Mexican-Americans are characterized in the text. After a morning dominated by demonstrations and a press conference held by opponents of the textbook, the board denied approval and asked for more submissions of ethnic studies materials. The Texas Tribune's Aliyya Swaby has a blow-by-blow of the drama that unfolded on Tuesday. Read more about the board's decision and what it means for both textbook publishers and school districts teaching the elective course in this press release from the Texas Education Agency (TEA). TEKS in the Crosshairs Wednesday's agenda focused primarily on updates to the Texas Essential Knowledge and Skills (curriculum standards) for mathematics, science, English language arts, and reading. On the subject of math, board members heard exhaustive testimony regarding process standards, and whether less emphasis should be given to word problems and process questions both in the curriculum and on standardized tests. Members seemed to generally agree in a reduction in emphasis, but were concerned what the mathematics TEKS would be left with if process standards were done away with altogether. The committee also heard reports from educator committees assigned to review the science TEKS in several areas, but most of the attention focused on biology. Reviewers recommended edits to the biology TEKS that included sections seen by some on the board as challenging the theory of evolution. In testimony, one biology teacher who sat on the review committee countered that the changes were made for streamlining purposes and preserved encouragement for instructors to engage in healthy debate of scientific theories. The Texas Tribune posted a summary of the arguments. Bond Guarantees On Thursday, the Committee on School Finance/Permanent School Fund delved into a question regarding the use of the fund to guarantee loans for new school buildings. When growing school districts want to build, for example, a new campus, they may not necessarily have the cash on hand to pay for it right away. To get things going, they can issue a bond – basically, a loan – which they can pay off, with interest, over time. Just like you, if a school district has better credit, it can get better financing and pay less interest, which can add up to millions of dollars for a big construction project. In order to get the best financing possible, public school districts with less-than-perfect credit can get the bond "guaranteed" by the $30 billion Texas Permanent School Fund (PSF). It's a bit like your parents co-signing a loan: You get a better interest rate because they promise to pay the bank if you can't keep up with your payments.
Charter schools can also take advantage of the Bond Guarantee Program, but on a limited basis. For qualifying charter holders, the amount available under the program is set by a capacity multiplier currently set at 3.25 percent. Charter holders complain the regime creates an annual rush to snap up limited resources. At Thursday's hearing, they asked the committee to expand the multiplier to 3.5 percent, which would create several hundred million dollars in additional bond guarantees available to charters. Some on the board expressed concern over expanding the debt for which the PSF is liable to charters over which the state has less control. The board gave preliminary approval to raising the multiplier, while halting a related proposal by TEA staff to create additional academic criteria for charter holders to qualify for the program. The Austin American-Statesman's Julie Chang has a thorough write-up on the bond program discussion, complete with the following quote from ATPE Lobbyist Monty Exter: "The board's first priority should always be to protect the fund so that it continues to be available to guarantee new bonding for facilities for all Texas students," Exter said. "We agree with the commissioner on enhancing academic requirements to access the bond guarantee program. Some board members have expressed concerns about expansion by charter holders who have not utilized their current capacity. ATPE encourages those members to continue to ask those sorts of questions." SBEC Rules Friday wrapped with the board taking up several rule proposals sent to them from the State Board for Educator Certification (SBEC). All SBEC rules must undergo final review by the SBOE board, which can vote to reject and send back proposals or take no action -- which has the effect of approving the proposals. All the SBEC proposals received final approval. Learn more about those educator preparation and discipline proposals in this recent blog post by ATPE Lobbyist Kate Kuhlmann. Legislative Recommendations The board also approved its 2017 legislative recommendations, which include a prohibition on vouchers, increased appropriations for TEA staff to adequately oversee and support the TEKS process, support for federal E-Rate support funding, an elimination of TEA's arbitrary limit on students receiving special education services, and improved student data privacy, among others. Farewells This week's SBOE meeting was the final one for two outgoing board members, Martha Dominguez (D) from SBOE District 1 and Thomas Ratliff (R) from SBOE District 9. Dominguez is an educator and current ATPE member; many of the board members referred to her as the heart or conscience of the board.
Thomas Ratliff Ratliff, son of former Lt. Gov. Bill Ratliff, came onto the board eight years ago, after winning a primary election to replace the former board chair and a divisive figure in curriculum battles, Don McLeroy (R). During his tenure, Ratliff helped usher in one of the most productive and cooperative periods in the history of the SBOE. Both of these members will be greatly missed, and ATPE thanks them for their service. After Dominguez and Ratliff decided not to run for re-election this year, their respective replacements were determined through this year's elections to be Georgina Perez (D) and Keven Ellis (R). Perez and Ellis will begin their four-year terms in January .
06/02/2023
The HB 100 voucher scheme dies at the end of regular session, plus a special session and the TEA takeover of Houston ISD begin.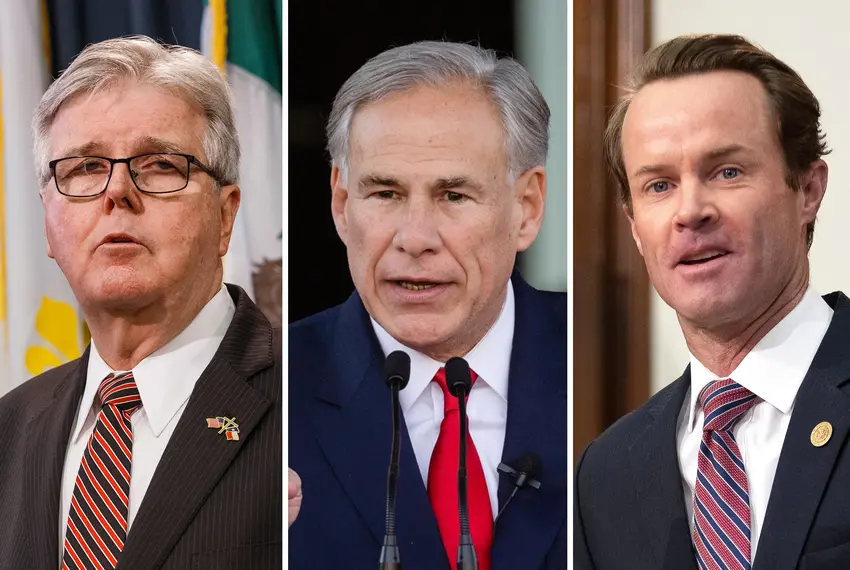 06/01/2023
Always happy to castigate the Texas House, Patrick breaks form to criticize the governor as misinformed and unsympathetic toward homeowners.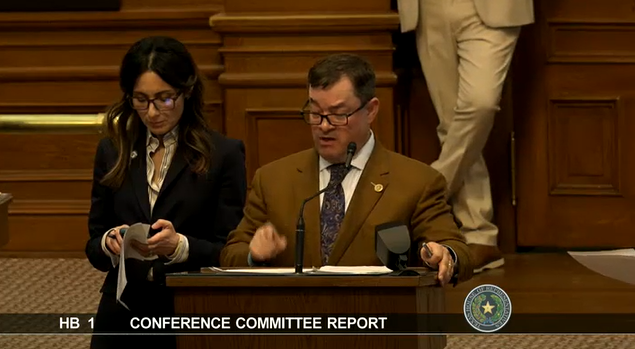 School Finance, Retirement | TRS | Social Security, Texas Legislature, Privatization | Vouchers, Educator Compensation | Benefits
05/30/2023
HB 100 was a casualty of a breakdown in communications between the House and Senate as the regular session drew to a close.