Why even bother to vote?

Teach the Vote
Date Posted: 5/19/2016
While listening to a panel at an education summit this morning, I heard a former state legislator repeat what many of us have heard countless times before: "Educators aren't in the profession for the pay." As much as most of the professionals working in our schools are there because of a calling to serve, it isn't an excuse to treat them poorly. For too long, this has been used by lawmakers as a justification for not making the effort necessary to adequately invest in education. U.S. Census data tell us that on a per student basis, Texas spends less money on public education employee benefits than any other state. Data from the Kaiser Family Foundation show that Texas public school employees pay a larger share of the cost of health insurance than other employees, both public and private, across the country. Like so many other issues that affect your livelihood, these are entirely political issues. Political will, in large part, determines your salary, how much you pay for health insurance, your retirement benefits, whether or not you receive a contract (and the terms of that contract), and nearly every other aspect of your professional career. The only way to change this situation is to educate yourselves as to who supports you and your profession, and then to vote as an education community for those candidates. Last Friday, the Texas Supreme Court ruled that despite its many flaws and room for improvement, the Texas public education system meets the minimum constitutional requirements. The immediate implication of this ruling is that the Texas Legislature has no impetus (with the possible exception of voter dissatisfaction) to make additional investments in or reforms to our public school system. Even though per-student spending in Texas is below 2008 levels, legally speaking if legislators choose to do nothing at all with public schools, they are well within the confines of the law. Aside from those abysmal per-student funding numbers, state contributions to employee health insurance have not increased since 2001 (a contribution of $50 per month per employee), and retiree healthcare has been chronically underfunded to the point where the program will run out of money at the end of 2017 and need nearly $2 billion to survive merely for another two years. As these very real and pressing issues are occurring, earlier this week both the Texas Senate Finance Committee and the House Appropriations Committees held hearings on the possibility of instituting new state spending restrictions that would further curtail the state's ability to properly manage our infrastructure. Spending guidelines are important, and Texas has long produced conservative, lean budgets. Of the 15 most populous states, Texas is 13th in state tax revenue per capita (and 46th in state tax revenue measured against personal income). One of the reasons we have so effectively limited state tax collections and expenditures is because we have four provisions in our state constitution that restrict state spending; unlike Washington D.C. we do not and cannot deficit spend in Texas. We do not need more restrictions in how state leaders can invest in public education – or roads, water, and public safety. Our public education system and your health insurance, retirement benefits, and compensation will continue to erode unless the education community gets out to vote for the people who support you. This is not a partisan issue. This is an issue of identifying the candidates who believe in and support our educators and public schools.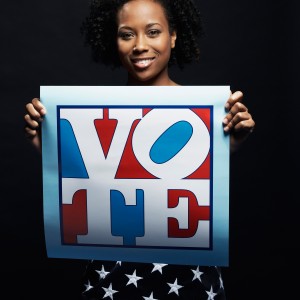 Early voting in the 2016 primary runoff election continues through tomorrow, May 20, and runoff election day is May 24. Remember to make use of Teachthevote.org to find out which races are taking place in your district and to get information on the candidates. If you have the opportunity, please do bother to vote; much is at stake!
Educator Preparation | Certification, Texas Legislature, Educator Rights, Curriculum | Instruction, TEA | Commissioner | SBOE, Deregulation | Charter Schools, School Safety
03/29/2023
The committee met Tuesday, March 28, 2023, and ATPE testified on several bills. Votes on pending bills were also taken.
School Finance, Texas Legislature, School Safety
03/28/2023
The House Select Committee on Youth Health and Safety heard several bills Monday, March 27, 2023, intended to address school shootings.
School Finance, Educator Preparation | Certification, Retirement | TRS | Social Security, Texas Legislature, Curriculum | Instruction, Privatization | Vouchers, School Safety, Educator Compensation | Benefits
03/24/2023
ATPE testifies against vouchers at marathon Senate Education Committee hearing, plus House committees hear bills on student restraint, curriculum, pre-k certification, and more.