Teach the Vote's Week in Review: May 20, 2016

Teach the Vote
Date Posted: 5/20/2016 | Author: Jennifer Mitchell, CAE
Important runoffs are happening in some parts of the state. We've got your election news and more in this week's wrap-up:
---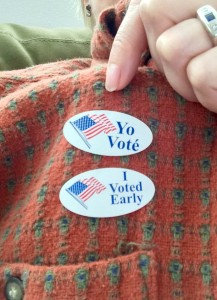 Today, May 20, is the last day to vote early in primary runoffs
 for Republican and Democratic races in which no candidate earned more than 50 percent of the votes on March 1. Polls close at 7 p.m. tonight. Several legislative and State Board of Education (SBOE) seats are up for grabs on Tuesday's runoff election day. Read our early voting 
blog post
 for a list of districts that have runoffs, tips on where to find your polling places, and more. Don't forget to check out the runoff candidates' profiles, including voting records and survey responses, using our 
2016 Races
 search page.
---
Hotly contested runoffs capture attention of voters, political action committees, and media
Whether or not you live in
SBOE District 9
, chances are you've heard about the high-profile runoff contest taking place in that northeast corner of Texas. In the open seat to replace Thomas Ratliff (R), who is not seeking re-election, candidates
Mary Lou Bruner
and
Dr. Keven Ellis
are vying for the Republican nomination. Bruner attracted early attention from local and national media with her
Facebook claims
 (as reported by
The Texas Tribune
and others) that President Obama had been a gay prostitute and drug addict. Those early Facebook posts have since been shielded from public view, but candidate Bruner has continued to shock voters with questionable assertions about public schools, including accusations about the number of substitutes holding teaching positions in a local school district and the percentage of students in special education.  Earlier this week we
republished a story from The Texas Tribune
about a meeting with area school superintendents who challenged Bruner on her dubious claims. Following that meeting, an influential Tea Party group
announced
 this week that it was retracting its earlier endorsement of Bruner. Grassroots America - We the People said in a statement, "We are all disappointed to have to take the strong measure of withdrawing our endorsement for a candidate. Since the institution of this organization in 2009, we have never had to take such an action; however, this organization requires accountability and personal responsibility from the candidates it endorses.... Unfortunately, once we viewed the 
raw, unedited
 video of Mrs. Bruner speaking to Region 7 Superintendents on May 4th and 
read her written statement
, we had no choice but to start the process of reconsidering the endorsement." The fact that
another Texas Tea Party group
 recently chose not only to reject Bruner but even to endorse Dr. Keven Ellis in this race underscores the serious concerns that many have expressed about Bruner's ability to serve effectively on the SBOE. The publishers of the Texas Tea Party Voter Guide stated that Bruner "has gone too far and is making us all look like idiots. If she gets elected she will do more damage to the conservative movement than anything she might accomplish, so we are supporting Keven Ellis." Interestingly, Ellis also earned the endorsement of
Texas Parent PAC
. Bruner earned 48.4 percent of the vote in the March 1 primary compared to Ellis's 31.05 percent. However, both candidates were relatively unknown at that time, and media interest in the race has put it on the radar of more voters and education stakeholders throughout the state. With Ellis appearing to capture increasing support from such diverse interests, this race will certainly be one to watch on Tuesday. Also in the spotlight are runoffs for
Senate Districts 1 and 24
. SD 1 is an open seat, where incumbent Sen. Kevin Eltife (R) is not seeking re-election. Republican candidates and current state representatives
David Simpson
and
Bryan Hughes
are locked in a tight race with dueling endorsements, matching pleas for smaller government, and efforts to appeal to education voters. Simpson received the coveted endorsement of the pro-public education group
Texas Parent PAC
 and is airing
radio ads
in which he touts his support for school funding and opposition to cuts to the public education budget. Hughes, meanwhile, is the only non-incumbent senator to be formally endorsed by Lt. Gov. Dan Patrick (R), after Patrick originally stated that he would not get involved in the primary races. Education reform and pro-privatization groups such as the 
Texas Home School Coalition
 and 
Texans for Fiscal Responsibility (Empower Texans)
 have backed Hughes, but he's also using campaign ads to try to appeal to retired educators by featuring photos of his meetings with local retired teachers. This is a winner-take-all race on Tuesday since no Democrats or third-party candidates have filed to run for the open seat; Tuesday's winner will take office in January 2017. SD 24 is another open seat race worth watching on Tuesday night. State representative
Susan King (R)
and
Dr. Dawn Buckingham (R)
are vying for this Senate seat currently held by Sen. Troy Fraser (R), who announced plans to retire. This race featured a crowded six-person field in the Republican primary on March 1. King earned 27.25 percent of the vote, while Buckingham brought in 24.76 percent. Expect another close match-up in Tuesday's runoff for the Republican nomination. The winner will face Democrat Jennie Lou Leeder in November.
A few of Tuesday's House runoffs are also winner-take-all races
, in which the primary winner will face no opposition in November. In HD 5, Republicans 
Cole Hefner
 and 
Jay Misenheimer
 are in a runoff to determine who will succeed Rep. Bryan Hughes (R). HD 73 features a runoff between Rep. 
Doug Miller
 (R) and challenger 
Kyle Biedermann
 (R). In HD 120, the winner of the primary runoff between 
Barbara Gervin-Hawkins
 (D) and 
Mario Salas
 (D) will decide who takes this House seat previously held by Ruth Jones McClendon (D) in January 2017; this is despite the fact that another, separate election is taking place this year to determine who fills McClendon's vacant seat for the remainder of this year. HD 139 is another open seat for which both regular and special elections are taking place in 2016. After a vacancy was left for the House seat of Sylvester Turner (D), now mayor of Houston, 
Jarvis Johnson
 (D) won a special election earlier this month to serve out the remainder of Turner's term, but Johnson faces a runoff on Tuesday against 
Kimberly Willis
 (D) for the upcoming full term to begin in January 2017. Check out profiles of these and other runoff candidates using our 
2016 Races
 search page.
---
Related: Supreme Court's school finance ruling highlights importance of 2016 elections
Josh Sanderson A week has passed since the Texas Supreme Court ruled that our state's school finance system meets the constitutional minimum standards. ATPE Lobbyist Josh Sanderson writes about why your vote is the only thing left to compel legislators to take any action to improve the way we fund our schools. Josh also explains why discussions of two legislative committees this week about the possibility of new spending restrictions are another cause for concern. Check out his latest blog post 
here
.
---
Kate Kuhlmann
FEDERAL UPDATE
It was a
busy week for education in Washington, D.C.
, as discussions continued over how to implement the nation's new federal education law known as the Every Student Succeeds Act (ESSA). ATPE Lobbyist Kate Kuhlmann has written an update on ESSA, including the latest debates over the law's "supplement not supplant" language, as well as new legislation relating to school nutrition. View Kate's blog post
here
.  
---
RULEMAKING UPDATE
In his first few months on the job, Commissioner of Education Mike Morath has put forth
administrative rules
pertaining to a number of controversial topics. First, the commissioner finalized rules begun by his predecessor to implement the state's new recommended teacher appraisal system known as T-TESS. ATPE has filed a
legal challenge
against the T-TESS rules, arguing that they violate existing state laws, the Texas Constitution, and public policy expectations. That petition has been referred to the State Office of Administrative Hearings so that an Administrative Law Judge can decide the merits of ATPE's case. In the meantime, be sure to check out our
T-TESS resource page on ATPE.org
to learn more about the new evaluation rules and how they might affect you.
Related:
The
Hawaii State Board of Education
voted this week to remove student test scores from its teacher evaluation system. Hawaii was one of several states that had incorporated student growth measures into a new teacher evaluation system in recent years, partly in order to satisfy criteria for an NCLB waiver. Texas's T-TESS rules were similarly design to match NCLB waiver conditions that are no longer applicable, which ATPE cited in our requests for Commissioner Morath to revise T-TESS and reconsider the student growth measure language in the rules. Commissioner Morath has also
proposed rules for Districts of Innovation (DOI)
, implementing 2015 legislation that allows acceptably-rated school districts to claim exemptions from numerous education laws. ATPE has submitted comments on the proposed rules, urging the commissioner to address serious concerns about implications for educators' and school districts' immunity protections in school districts that claim entitlement to blanket waivers of all exemptible laws in the Texas Education Code. We've got updated information on some of the districts that are pursuing DOI status on our comprehensive 
DOI resource page on ATPE.org
. Also in the works at the Texas Education Agency (TEA) are rules to implement a 2015 law that requires video surveillance equipment in certain classrooms serving students in special education programs. Yesterday, TEA officials held a public hearing on proposed commissioner's 
rules
 for implementing Senate Bill 507. ATPE previously submitted
written comments on the proposed rules
, which have not yet been finalized. Stay tuned to Teach the Vote for updates on these and other rules as developments occur.
Related:
The Texas Tribune
hosted an interview with Commissioner Morath on Tuesday. The event was sponsored in part by ATPE. View video from the event
here
.
---
Next week
, the Texas Commission on Next Generation Assessments and Accountability meets Wednesday at 10 a.m. in Austin. View the commission's agenda
here
. We'll have more on the meeting next week, along with complete results of Tuesday's big runoff election day, here on Teach the Vote.
If you live in a runoff district, don't forget to go vote early today or vote on Tuesday!
Texas Legislature
01/23/2023
Texas Lt. Gov. Dan Patrick (R) announced Senate committee assignments Monday for the 2023 legislative session.
01/20/2023
Texas state leaders were inaugurated this week and previewed their priorities for the legislative session now underway. Read more from the ATPE lobby team.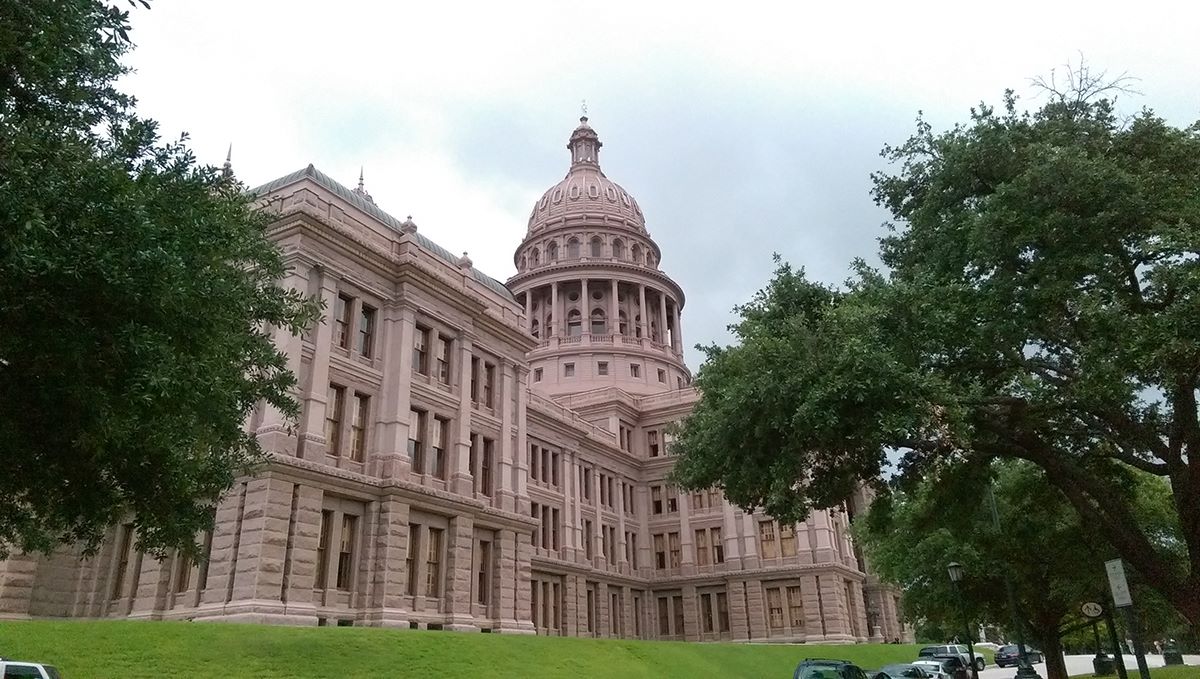 01/17/2023
Lt. Gov. Dan Patrick used the Jan. 17 event to announce he is "all in" with Gov. Greg Abbott on passing a voucher bill this session.