Primary runoff election results shape outlook for public education in Texas

Teach the Vote
Date Posted: 5/25/2016 | Author: Jennifer Mitchell, CAE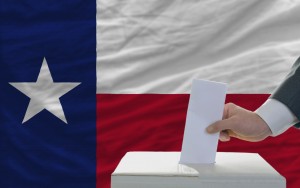 Last night marked the likely end of primary election season in Texas, unless there are requests for recounts of runoff election returns in a few close races. The primaries hold high significance in Texas, where most elected offices are filled through the primary and not the general election. This is due to the fact that district maps are drawn in a manner that favors one political party over others. Some races will only attract candidates from one political party, meaning that the entire contest will be decided through the primary process with no other candidates on the ballot in November. A number of other races draw candidates from multiple parties, but the dominant party will still have a major advantage in November due to the composition of the district, making it more likely that the primary election will be where voters pick the ultimate winner.
The Texas primary elections on March 1 resulted in 22 runoff contests that were decided last night. In some, only a fraction of a percentage point separated the candidates. Turnout was predictably low, with some House races garnering only 3,000 to 5,000 total votes in the runoff. Unquestionably, one of the most watched races of the night for members of the education community was in State Board of Education (SBOE) District 9, where controversial candidate Mary Lou Bruner (R) had a commanding lead after the March 1 primary election. Despite her background as a former educator, Bruner angered many in the education community in recent weeks with fact-challenged claims about the state of public education and conditions in local schools, not to mention a host of other outrageous remarks that garnered national media interest.
Keven Ellis Second-place finisher Keven Ellis (R), buoyed by educators determined to keep Bruner off the board, successfully made up enough ground to sail past Bruner with 59.2 percent of the vote, compared to her 40.8 percent. There will be two more candidates on the ballot in November, but the district leans Republican giving Ellis a strong position going into the general election. Here are the results in other races of particular interest to the education community:
Dakota Carter SBOE District 6: Dakota Carter (D) prevailed over Jasmine Jenkins in this Democratic primary race in Harris County. Carter will next face Donna Bahorich (R), the current chair of the SBOE, and a couple of independent/third-party candidates in a November general election contest. Senate District 1: In this open race to succeed outgoing Sen. Keven Eltife (R), the winner last night was current Rep. Bryan Hughes (R), who prevailed over fellow Rep. David Simpson (R) to gain the promotion to the upper chamber. No other candidates have filed for a place on the ballot in November, making Hughes the senator-elect. Senate District 24: In another open race created by the expected retirement of Sen. Troy Fraser (R), the winner last night was eye surgeon Dawn Buckingham (R), who defeated Rep. Susan King (R) for the Republican nomination. Buckingham will face a Democratic opponent in November. House District 5: In another northeast Texas contest, this open House seat (created by Rep. Bryan Hughes's ascension to the Senate) goes to Cole Hefner (R). He defeated Jay Misenheimer (R) last night, and there is no other candidate in this race.
Ernest Bailes House District 18: Ernest Bailes (R) easily defeated Keith Strahan for this open seat that has been held by Rep. John Otto (R), who did not seek re-election. There is still an independent/third-party candidate in the race in November, but the district favors the Republican nominee Bailes. House District 27: In one of the few Democratic party runoffs last night, Rep. Ron Reynolds (D) defeated challenger Angelique Bartholomew (D) to get his party's nod for re-election. Reynolds must still face a Republican challenger in November.
Justin Holland House District 33: In one of the closer contests of the night, the winner was Justin Holland (R) over John Keating (R) by a difference of 99 votes for the Republican nomination. A handful of other candidates remain on the ballot for November. Incumbent Rep. Scott Turner (R), who had previously challenged Rep. Joe Straus (R) unsuccessfully to try to become Speaker of the House, opted not to run for re-election this year. House District 54: Killeen mayor Scott Cosper (R) defeated Austin Ruiz (R) for the Republican nomination in this district, where current House Public Education Committee chairman Rep. Jimmie Don Aycock (R) is not seeking re-election. Only 43 votes separated the two candidates at the end of last night's runoff, however. There is also a Democratic candidate on the ballot in November. House District 64: In the Denton area's open race to succeed outgoing Rep. Myra Crownover (R), last night's winner for the Republican nomination was Lynn Stucky (R), who prevailed over Read King (R). Stucky will face a Democratic opponent in November. House District 73: In one of last night's two big upsets, four-term Rep. Doug Miller (R) was defeated by challenger and Tea Party favorite Kyle Biedermann (R) in this winner-take-all race in the New Braunfels area. House District 120: This is one of two races in which local voters have been fatigued by campaigns for both a special election and the regular 2016 elections within the same district. This San Antonio-area seat was vacated by former Rep. Ruth Jones McClendon earlier this year. In a special election on May 7, a different set of candidates vied for the right to serve out the remainder of McClendon's term this year; Independent candidate Laura Thompson and Democrat Lou Miller were the top vote-getters in that special election and are headed to a runoff on Aug. 2 (with early voting July 25-29). The winner of that special election runoff will only get to serve a few months before being replaced by the winner of the seat in last night's primary election runoff. Barbara Gervin-Hawkins (D) received the most votes last night, defeating Mario Salas (D), meaning that she will be assume this House seat for a full term starting in January.
Briscoe Cain House District 128: This race produced another upset of an incumbent House chairman, after Rep. Wayne Smith (R) was very narrowly defeated by challenger Briscoe Cain (R). A mere 23 votes separated the two candidates by night's end. There is a Libertarian candidate running in the November general election. House District 139: This is another district in which voters went to the polls twice this month within the same district. After Houston mayor Sylvester Turner gave up this seat, a special election was held May 7, resulting in a win for Jarvis Johnson (D) to serve out the remainder of Turner's unexpired term. Last night, Johnson also defeated Kimberly Willis (D) to take over the seat for a full term beginning in January. Fewer than 3,000 votes were cast in this Democratic party runoff. No other candidates have filed to run for the seat in November.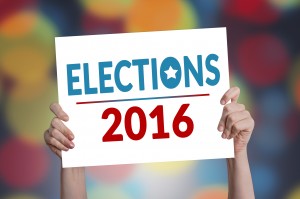 ATPE reminds voters that regardless of which primary you participated in this spring, you can vote for any candidate in the general election on Nov. 8, 2016. For instance, if you vote in the Republican primary, you are not bound to vote for the Republican candidates in the general election; you can still vote for Democratic, third-party, or independent candidates come November. Many ballots cast in the general election will include votes for candidates from a mixture of parties. The important thing is to VOTE! When educators vote, educators win!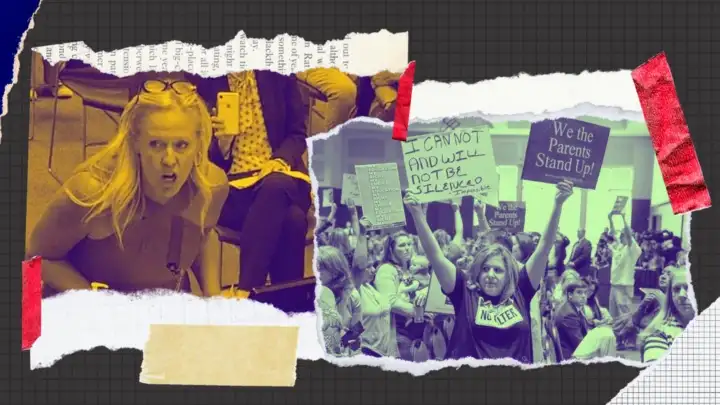 02/01/2023
The public good? Sounds like Marxism.
02/01/2023
Governor's support for this voucher scheme overlooks reality of sending taxpayer dollars out of the public school system.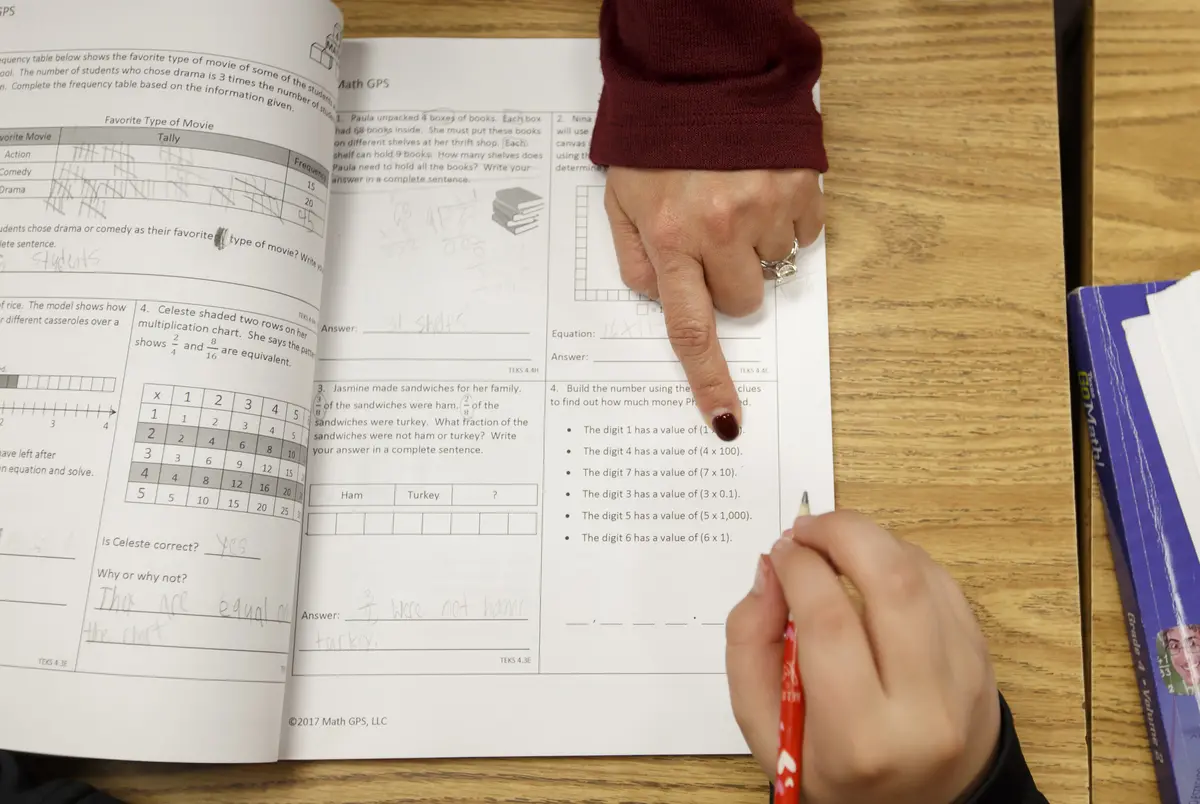 Texas Legislature, Educator Compensation | Benefits
01/30/2023
The pandemic, inflation and burnout have pummeled teachers in the last few years. Lawmakers from both parties agree they should get a pay bump — but it won't happen without negotiation.