Teach the Vote's Week in Review: March 4, 2016

Teach the Vote
Date Posted: 3/04/2016 | Author: Jennifer Mitchell, CAE
As we wind down Texas Public Schools Week, we're also reflecting on Tuesday's big elections. Check out our top news stories this week:
---
On Tuesday, March 1, we finally starting seeing the results of many months of campaigning for important offices in Texas. Turnout in the Republican and Democratic primaries was impressive, and we believe educators made the difference in many races by getting out the vote in great numbers and being informed voters in support of public education. Many races produced big wins for pro-public education candidates.
Read our blog post from Wednesday to learn more the outcomes in the state's most critical races and which candidates are facing runoffs.
Now, we turn our attention to several runoffs that will be decided on May 24. If you live in a runoff district, please use our resources here on Teach the Vote to learn about the runoff candidates' views on public education. Click on the 
2016 Races
 button to view candidates' voting records, their responses to the ATPE candidate survey, lists of their major endorsements, and more.  
---
A key race for a seat on the State Board of Education has triggered a high-profile runoff. In
SBOE District 9
, where incumbent Thomas Ratliff (R) is not seeking re-election, two candidates will be battling it out on May 24 in a runoff that is of great interest to those in and outside the education community. The front-runner in the Republican primary,
Mary Lou Bruner
, almost garnered enough votes to avoid a runoff, but now she faces a two-person race for the Republican nomination against second-place finisher
Keven Ellis
. The race has captured national media attention thanks to controversial statements made by Bruner. Many in the education community fear this runoff election that is already making headlines will put the board back into the position of being the center of unfavorable national attention and bogged down by ideological conflicts. The 15-member SBOE has authority to enact regulations pertaining to curriculum standards, the content of textbooks, student testing, graduation requirements, how the Permanent School Fund is invested and used, and more. Read more about what's at issue in the SBOE District 9 runoff in
this piece from our friends at The Texas Tribune, which has been republished here on Teach the Vote
.  
---
We've been reporting for some time on the evolution of teacher evaluations in Texas. As ATPE Lobbyist Kate Kuhlmann has
reported
for Teach the Vote, proposed commissioner's rules to implement the new T-TESS system for teacher evaluations remain pending. Now, the Texas Education Agency has released its similar plan for implementing new
principal evaluations
through the system called T-PESS. Proposed commissioner's rules for T-PESS are being published today, and a public comment period will run through April 4. Learn more about the proposed rules
here on the TEA website
. In other news, TEA has also shared information this week with principals about the upcoming survey window for evaluating how well their new teachers were prepared to take on their roles. The annual survey is required to be completed by principals as part of the state's accountability system for educator preparation programs (EPPs). Read TEA's correspondence with survey details
here
.  
---
Happy Texas Public Schools Week!
06/02/2023
The HB 100 voucher scheme dies at the end of regular session, plus a special session and the TEA takeover of Houston ISD begin.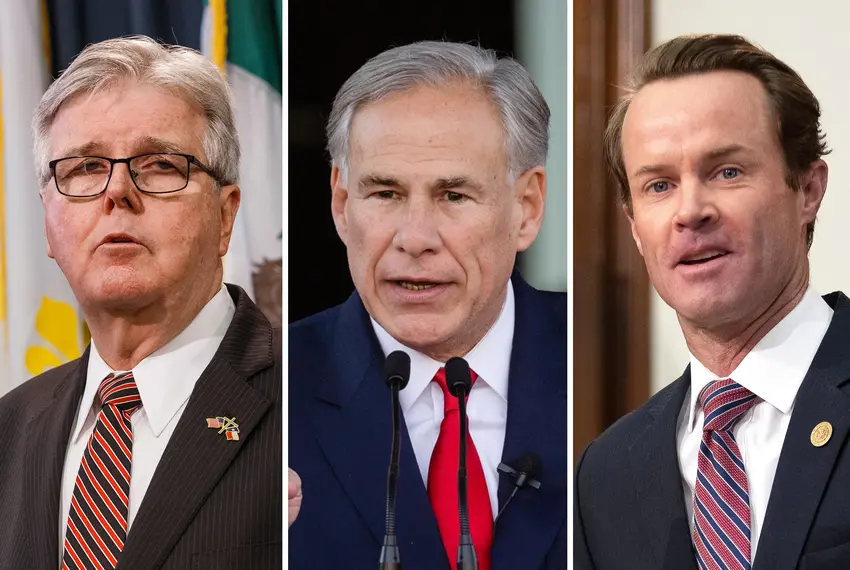 06/01/2023
Always happy to castigate the Texas House, Patrick breaks form to criticize the governor as misinformed and unsympathetic toward homeowners.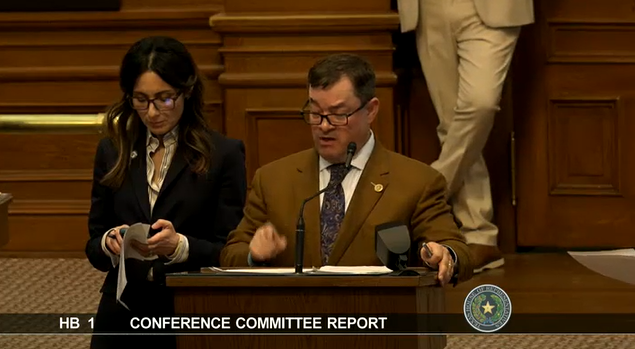 School Finance, Retirement | TRS | Social Security, Texas Legislature, Privatization | Vouchers, Educator Compensation | Benefits
05/30/2023
HB 100 was a casualty of a breakdown in communications between the House and Senate as the regular session drew to a close.