Teach the Vote's Week in Review: June 24, 2016

Teach the Vote
Date Posted: 6/24/2016 | Author: Jennifer Mitchell, CAE
Here's your weekly wrap-up of the education news from Texas and Washington, D.C.:
---
A group of ATPE state officers and employees were in the nation's capital this week for business on
Capitol Hill
. ATPE State President Cory Colby, Vice President Julleen Bottoms, Executive Director Gary Godsey, and Lobbyist Kate Kuhlmann attended numerous meetings, along with ATPE's Washington-based lobbyists at the firm of Arnold & Porter. The ATPE representatives' busy agenda this week included meeting with members of Texas's congressional delegation and their staffs, along with officials at the U.S. Department of Education. Topics of discussion included the ongoing implementation of the Every Student Succeeds Act (ESSA) and legislation to improve Social Security benefits for educators. ATPE's team also attended a hearing of the U.S. Committee on Education and the Workforce yesterday. Read more in today's
blog post from Kate Kuhlmann
.
---
The Commissioner of Education this week recognized a group of eight school districts that are among the first to adopt and submit their plans to the Texas Education Agency (TEA) to become
Districts of Innovation (DOI)
. The DOI law, passed in 2015, allows certain acceptably-rated school districts to adopt innovation plans and exempt themselves from various education laws. ATPE has created a
DOI resource page
to assist educators and parents in districts that may be considering these new regulatory exemptions. TEA also announced its creation of a website to track which districts have become DOIs with links to their innovation plans. Learn more in our
DOI blog post
from yesterday.
---
Donna Bahorich With the Texas Commission on Next Generation Assessments and Accountability approaching its last meeting, members of the State Board of Education (SBOE) want to hear from stakeholders before recommendations are made to the 85th Legislature on
student testing and accountability systems
. SBOE Chairwoman Donna Bahorich recently announced the availability of a public survey on testing and related issues. The SBOE survey remains open through Thursday, June 30, and we encourage you to share your valuable input.
Click here to learn more and access the SBOE survey
.
---
Here's a look at ATPE's week in
Washington in pictures
. (Click each photo to view a larger version.)
Cory Colby, Kate Kuhlmann, Gary Godsey, and Julleen Bottoms on Capitol Hill
ATPE meets with Congressman Kevin Brady (R-TX)
Attending a House committee on ESSA implementation featuring U.S. Secretary of Education John B. King, Jr.  
Julleen Bottoms and Gary Godsey at the meeting of the U.S. House Committee on Education and the Workforce
Cory Colby and Julleen Bottoms at the office of U.S. Sen. John Cornyn (R-TX)
Kuhlmann, Bottoms, Colby, and Godsey at the U.S. Department of Education
ATPE meets with Congressman Roger Williams (R-TX)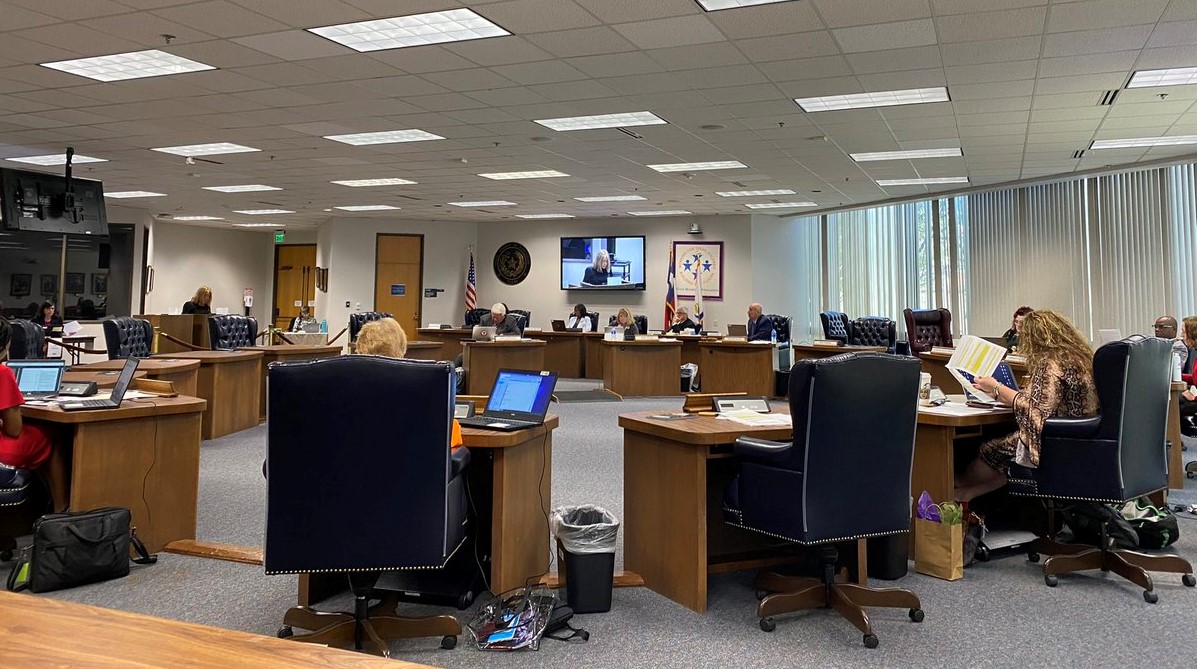 Texas Legislature, Curriculum | Instruction, TEA | Commissioner | SBOE
09/26/2022
The State Board of Education voted Monday, Sept. 26, 2022, to advance a pared down revision of the curriculum standards to comply with new legislative requirements.
Educator Preparation | Certification, Retirement | TRS | Social Security, Texas Legislature, Congress | Federal, Elections, Curriculum | Instruction
09/23/2022
The ATPE Governmental Relations team recaps the past week's education news, legislative and election updates, and regulatory developments.
Educator Preparation | Certification, Texas Legislature, Curriculum | Instruction, Educator Compensation | Benefits
09/22/2022
ATPE shared educator preparation recommendations during invited testimony before the House Committees on Public Education and Higher Education, Sept. 20, 2022.