Recap of SBEC meetings

Teach the Vote
Date Posted: 6/15/2016
The State Board for Educator Certification met twice late last week for a Thursday work session focused on educator preparation and its regularly scheduled Friday board meeting. The work session was primarily informational, with Texas Education Agency (TEA) staff presenting on the role of educator preparation programs (EPPs), the educator preparation experience through both traditional and alternative pathways, a look at data on Texas teachers, trends in national educator preparation, and issues facing educator preparation in Texas. Some discussion among board members was facilitated on each topic. Educator preparation was also a major topic at the board's regular board meeting on Friday, where the agenda contained two action items and two discussion items on the subject. All of the items garnered significant testimony from EPPs throughout Texas who felt the changes were significant and the process should be slowed. Perhaps the most contentious item for EPPs dealt with the accountability system that governs their accreditation. The proposal before the board added a new definition for "pass rate," new performance standards, and a teacher satisfaction survey, among other things. Ultimately, the board chose to postpone the item to the next meeting, but added parameters for TEA when drafting the revised proposal. Also pertaining to EPPs, the board advanced a proposal covering provisions for educator preparation candidates and discussed two additional proposals dealing with requirements for EPPs and professional educator preparation and certification. ATPE supported the proposal in its current form. While not a radical change, it would make small, positive changes to the types of certifications and permits available. For example, new limits on certain certificates and permits would seek to reduce the amount of time it takes candidates seeking standard certification to complete all requirements of educator preparation. Also, the addition of a new certificate type would better support first year certificate holders who have not completed all requirements of an EPP, but are in the classroom full-time as teachers of record. Educator preparation was not the only topic of discussion. The board was posted to take initial action on a proposal to restructure the Core Subjects EC-6 certification exam, removing the fifth domain of the test (Fine Arts, Health, and Physical Education). While several testifiers were in favor of the new format, TEA changed its recommendation to the board, asking that it be withdrawn to provide for more time to flesh out all of the issues. The board also discussed an educator discipline proposal that primarily dealt with inappropriate educator-student relationships and mandatory minimum sanctions for certain offenses. The board will take action on both items at future meetings. The EPP issue will remain a hot topic for several meetings to come as EPPs made their opposition to the higher standards clear. Stay tuned to Teach the Vote for future SBEC updates.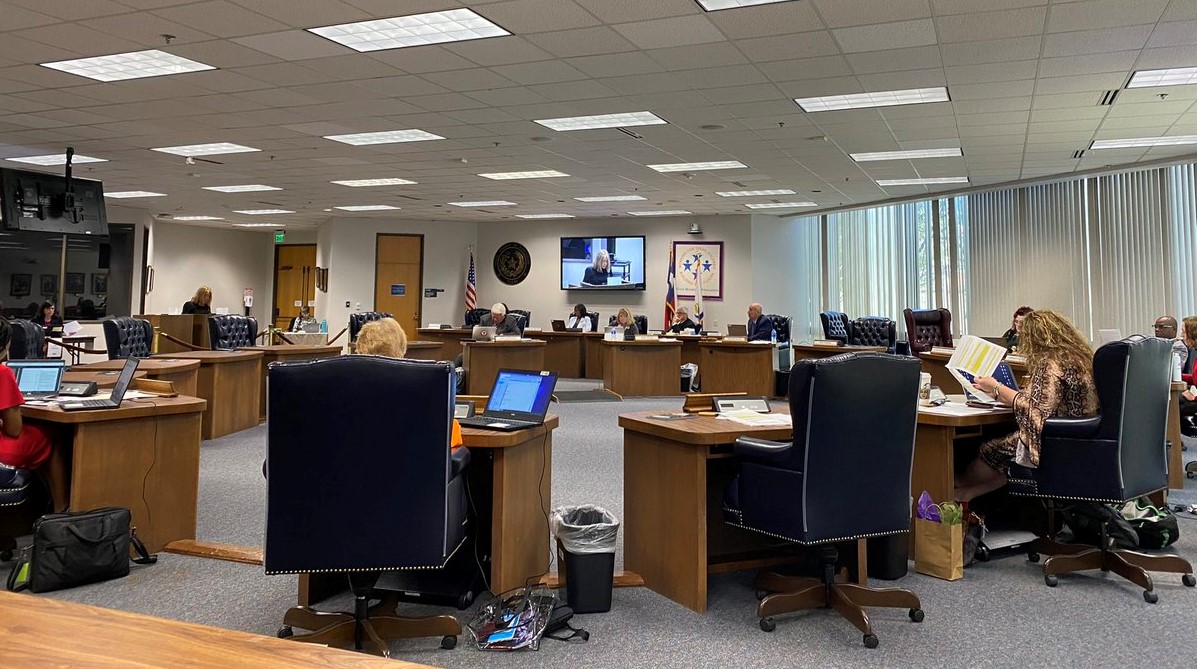 Texas Legislature, Curriculum | Instruction, TEA | Commissioner | SBOE
09/26/2022
The State Board of Education voted Monday, Sept. 26, 2022, to advance a pared down revision of the curriculum standards to comply with new legislative requirements.
Educator Preparation | Certification, Retirement | TRS | Social Security, Texas Legislature, Congress | Federal, Elections, Curriculum | Instruction
09/23/2022
The ATPE Governmental Relations team recaps the past week's education news, legislative and election updates, and regulatory developments.
Educator Preparation | Certification, Texas Legislature, Curriculum | Instruction, Educator Compensation | Benefits
09/22/2022
ATPE shared educator preparation recommendations during invited testimony before the House Committees on Public Education and Higher Education, Sept. 20, 2022.