Commissioner recognizes first batch of Districts of Innovation

Teach the Vote
Date Posted: 6/23/2016 | Author: Jennifer Mitchell, CAE
The Texas Education Agency (TEA) today announced that eight school districts have become Districts of Innovation (DOI) under a new law passed in 2015. Included in last year's House Bill 1842, the law allows acceptably performing school districts to propose local innovation plans and claim exemptions from numerous state laws in the Texas Education Code. Commissioner of Education Mike Morath has proposed rules to implement the DOI statute, which have not yet been finalized. ATPE testified at a public hearing and submitted written comments on the proposed rules, urging the commissioner to address concerns about consequences of the broad waiver authority being sought by some districts through their innovation plans. Canton ISD, El Paso ISD, Mabank ISD, Palmer ISD, Point Isabel ISD, San Antonio ISD, Spring Branch ISD, and Victoria ISD were recognized in today's TEA press release for having submitted their adopted five-year innovation plans to the commissioner. Commissioner Morath stated in today's press release, "This initial wave of notifications is just the beginning of what will be many districts that elect to go through this innovative process." The press release explains that DOIs cannot exempt themselves from some laws such as those dealing with curriculum, assessments, or the state accountability system. TEA has established a new webpage with a list of school districts that have completed the DOI process and links to their innovation plans. You can also visit ATPE's updated DOI resource page to learn more about the law, read examples of how some districts are using the DOI statute to take advantage of regulatory exemptions, and find out how you can help influence the DOI process in your school district.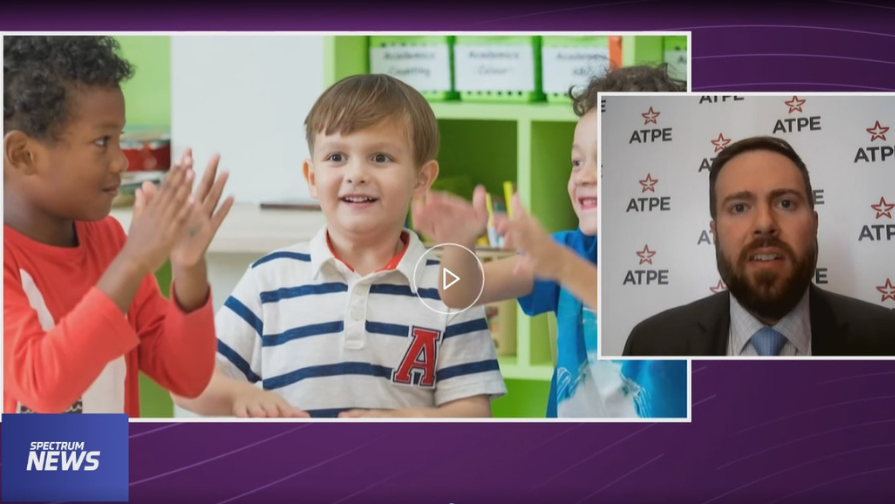 Texas Legislature, TEA | Commissioner | SBOE, Privatization | Vouchers, Deregulation | Charter Schools, Educator Compensation | Benefits
01/27/2023
Teacher pay and voucher bills are generating media attention, and Texas senators received their committee assignments this week.
Texas Legislature
01/23/2023
Texas Lt. Gov. Dan Patrick (R) announced Senate committee assignments Monday for the 2023 legislative session.
01/20/2023
Texas state leaders were inaugurated this week and previewed their priorities for the legislative session now underway. Read more from the ATPE lobby team.