Teach the Vote's Week in Review: Jan. 29, 2016

Teach the Vote
Date Posted: 1/29/2016 | Author: Jennifer Mitchell, CAE
You're almost out of time to register to vote in the upcoming primary election. Read about the voter registration deadline, along with other election news and education stories from this week.
---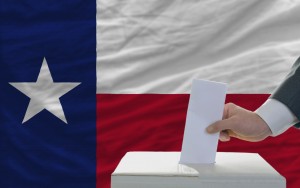 Monday, Feb. 1 is the last day you can register to vote
 in the upcoming March 1 primary elections.
Click here
 to check the status of your voter registration through the Secretary of State's office. For anyone not already registered, learn more about the voter registration process 
here
. Now more than ever, it's critical for educators to show up at the polls in March. Many of the state's most high-profile election contests will be decided in March through the primaries, making the November general election insignificant in many of those races. Voter turnout has been woefully low in recent years, but the 2016 races are too important for educators to ignore. Read more about why it's so important for educators to exercise their right to vote in this recent
letter from our allies at Friends of Texas Public Schools
. Also, take a few minutes to visit the website of our partnership with
TexasEducatorsVote.com
and take the educator's oath to show your commitment to participate in the elections. Don't forget about the great election resources available here on Teach the Vote. Search for legislative and State Board of Education candidates using our 
2016 Races
 page, and then check out the candidates' voting records and responses to the ATPE Candidate Survey. If candidates in your area have not yet taken our survey, please encourage them to do so and share their views on public education with thousands of potential voters.
---
Voter turnout was extremely low in Tuesday's special election runoff for
House District 118
, where former Rep. Joe Farias (D-San Antonio) stepped down from his seat leaving a vacancy. It's reported that a total of only 3,601 voters in the San Antonio district went to the polls in the special election that wrapped up this week. Voters chose 
John Lujan (R)
 to fill the HD 118 vacancy for the remainder of this year. Lujan defeated 
Tomas Uresti (D)
 by a margin of only 161 votes, and overall turnout in the runoff was just over four percent of the registered voters in the district. Lujan and Uresti are among four candidates who are vying for the seat in the regular 2016 election. Access profiles of them on Teach the Vote's
2016 Races
 search page. In related news, a legislative resignation could prompt yet another special election in Bexar County.
Rep. Ruth Jones McClendon (D)
this week submitted an official letter of resignation from her House District 120 seat effective Jan. 31, 2016. McClendon has been a longtime supporter of public schools and educators. She has held the seat since 1996, but has faced serious health challenges in recent years, including a battle with lung cancer. McClendon had already announced her intent not to run for re-election in 2016, but her early resignation creates an opportunity for Gov. Greg Abbott to call yet another special election for a House seat in the San Antonio area. The governor has not yet made any official announcement. Six candidates are already vying to assume the HD 120 seat in the 2016 open race, and their profiles are also available here on
Teach the Vote
.
---
The 
Senate Education Committee
 is planning a 
Feb. 10 meeting in McAllen, Texas
. The agenda includes a briefing on English Language Learning and monitoring legislation to address training support for counselors, advising courses for middle school students, and placement of video cameras in some special education classrooms. Sen. Eddie Lucio (D) of nearby Brownsville vice-chairs the committee and was the author of last year's Senate Bill 507 requiring the addition of cameras in certain classrooms. Limited public testimony will be allowed at the McAllen hearing. The
House Public Education Committee
has scheduled an interim hearing for
Feb. 9 in 
Austin
. The purpose of this meeting is, in part, to review the state's current education policies and initiatives regarding middle grades and make recommendations on strategies to help students in middle grades prepare for future success. The committee will also review current public education programs that address the needs of high performing students, including consideration of whether the state's accountability system should include a separate indicator for the academic performance of high achieving students. Limited public testimony will be allowed.
Related content: The Coalition for Public Schools is partnering with other groups to host a series of community meetings in different parts of this state during the interim. House Public Education Committee Chairman Rep. Jimmie Don Aycock (R-Killeen), pictured at right, is a featured speaker at some of the coalition's events. Read our blog post from earlier this week to learn more about how you can participate.
---
The 
State Board of Education
 has been
meeting this week
in Austin. ATPE Lobbyist Monty Exter attended the meetings and contributed information for this report. On Tuesday, the board heard hours of public testimony on possible revisions to 19 TAC Chapter 110, which includes the Texas Essential Knowledge and Skills (TEKS) for English Language Arts and Reading (ELAR) in elementary, middle, and high school grades. No action has been taken at this point. On the board's action agenda this week was an opportunity for the SBOE to decide which vendors should oversee the state's high school equivalency assessments, often known as GED tests, in Texas. SBOE members voted to award contracts to three companies: GED Testing Service, Data Recognition Corporation, and Educational Testing Service (ETS). As the Texas Education Agency noted in a
press release
 issued today, the decision by the board "marks a shift from the use of a single testing provider to three." The SBOE also had an opportunity once again to review proposed changes to the State Board for Educator Certification (SBEC) rules for becoming certified as a superintendent. SBEC's original proposal to remove many of the prerequisities for superintendent certification was opposed by ATPE and
rejected by the SBOE in November 2015
. As a result, SBEC had to take the issue up again and pass
a newer, slightly less controversial rule revision in December
, which was once again submitted to the SBOE for review this month. At this week's meeting, SBOE members opted to take no action on it, which means that the SBEC rule as most recently revised in December will now go into effect. This morning, the board also had a chance to recognize the Texas Teachers of the Year and Superintendent of the Year. Revathi Balakrishnan, who is the 2016 Texas Elementary Teacher of the Year and an ATPE member in Round Rock ISD spoke to SBOE members about the need to give teachers time to teach. She was joined by Mary Ann Whiteker, Superintendent of the Year from Hudson ISD, who spoke about difficulties surrounding the emphasis on STAAR testing.
---
School Choice Week
 has been observed around the country this week and will spill over into the first part of February. Supporters of private and home schools are expected to attend a rally at the Texas State Capitol today. While organizers of the annual event are again predicting a crowd of "thousands," similar rallies in recent years instead have drawn hundreds, even during a legislative session year. It's reported that featured speakers for the event will include Sen. Donna Campbell (R-New Braunfels), who has sponsored voucher legislation, and Land Commissioner George P. Bush, who also spoke at
last year's rally
. In Washington, D.C., a congressional hearing entitled "Expanding Educational Opportunity Through School Choice" that was originally scheduled for Jan. 26 but postponed on account of weather is now slated for Wednesday,
Feb. 3
. At the same time, lawmakers in several states are grappling with the issue of private school vouchers and related proposals to privatize public education. Read our
blog post from yesterday
to find out more about what's being proposed in Tennessee, North Carolina, Indiana, and Virginia. You can also read why vouchers are such a pivotal issue in the 2016 elections right here in Texas and why it's so important for educators to help decide who goes to Austin for the 2017 legislative session. As we noted in
yesterday's blog post
, vouchers passed the Senate last year and were blocked in the House. A shakeup in the composition of the legislature could produce dramatically different results the next time around. Keeping enough pro-public education legislators in the House will be essential, and there are a handful of Republican primary races in the Senate that could also have an impact on the legislative landscape and the likelihood of a voucher bill passing next year.
Related content: Did you know that Teach the Vote offers valuable insights on candidates' views about "school choice" issues? Our candidate profiles include information on major endorsements, indicating those running for legislative seats who have been endorsed by groups that openly support private school vouchers and home schooling initiatives. Plus, you can find out how your legislators voted on bills calling for private school vouchers and other privatization proposals. Visit our 2016 Races search page to read about the candidates in your area.
06/02/2023
The HB 100 voucher scheme dies at the end of regular session, plus a special session and the TEA takeover of Houston ISD begin.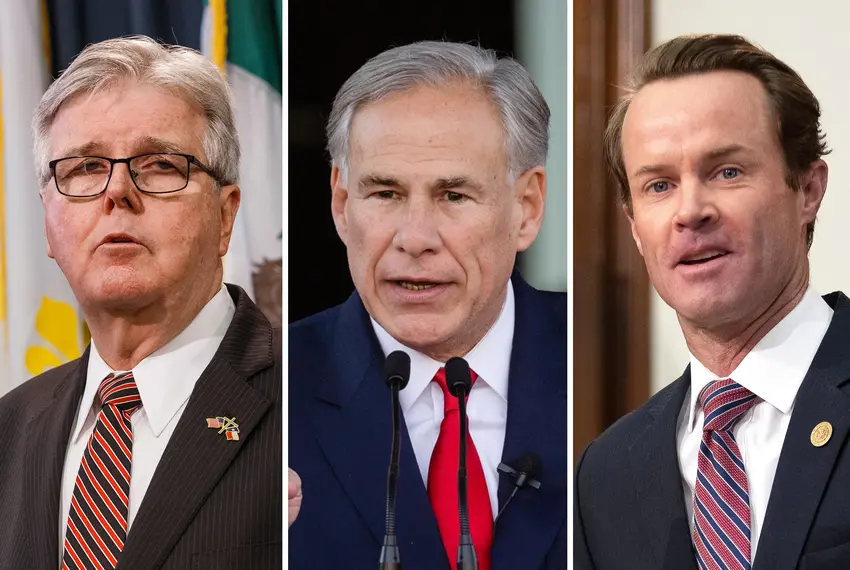 06/01/2023
Always happy to castigate the Texas House, Patrick breaks form to criticize the governor as misinformed and unsympathetic toward homeowners.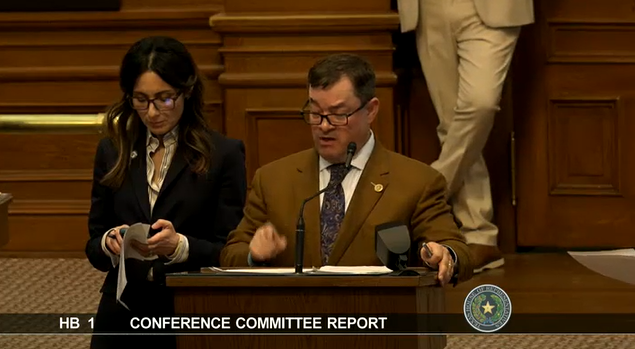 School Finance, Retirement | TRS | Social Security, Texas Legislature, Privatization | Vouchers, Educator Compensation | Benefits
05/30/2023
HB 100 was a casualty of a breakdown in communications between the House and Senate as the regular session drew to a close.