Teach the Vote's Week in Review: Jan. 15, 2016

Teach the Vote
Date Posted: 1/15/2016 | Author: Jennifer Mitchell, CAE
Here's what made the news for Texas public education this week:
---
On Monday, ATPE submitted formal written comments expressing concerns about proposed Commissioner's Rules to implement a
new teacher evaluation system called T-TESS.
 ATPE Lobbyist Kate Kuhlmann provided details on ATPE's input in a
blog post
for Teach the Vote earlier this week. ATPE has asked the Commissioner Mike Morath to consider delaying the adoption of the rules to allow time for reconsideration of some aspects of the new system – particularly, a requirement that at least 20 percent of each teacher's appraisal be based on student growth measures, such as value-added modeling (VAM) using student test scores. With Congress's recent reauthorization of the Elementary and Secondary Education Act, Texas no longer faces the same pressure from the federal government to emphasize student growth measures in teacher evaluations. Several ATPE members who served on stakeholder committees making recommendations for the creation of the T-TESS system and the rules to implement it have also shared their input with the commissioner. In a
letter
to Morath, educators Richard Wiggins, Ginger Franks, Jeremy Wagner, Stephanie Stoebe, Libbie Payne, and Carlos Diaz-Rivera Jr. echoed the concerns about moving forward with an evaluation model that includes the use of VAM and is heavily linked to students' standardized test scores. "We are proud that the inappropriate use of standardized tests in the public education system has been recognized and change is underway," the educators wrote to Morath. "Please help us continue that effort for the betterment of the 5 million schoolchildren across Texas." Former Commissioner of Education Michael Williams proposed the 
draft rules
 late last year for replacing the PDAS evaluation system with T-TESS. If adopted now by Commissioner Morath, the new rules and the T-TESS model would take effect as of July 1, 2016.
Libbie Payne
Stephanie Stoebe
Related content:
 ATPE members Stephanie Stoebe and Libbie Payne, both of whom were involved in the efforts to develop a new teacher appraisal system, shared their thoughts on the proposed T-TESS rules in media interviews this week. Watch videos here of Stoebe appearing on 
KXAN-TV
 in Austin and Payne appearing on 
KRIS-TV
 in Corpus Christi.  
---
An inaugural meeting will take place next week for the new
Texas Commission on Next Generation Assessments and Accountability
. No testimony will be taken during the Jan. 20 meeting. We also
reported this week
on a new member being appointed to the commission and on Gov. Greg Abbott's decision to appoint Andrew Kim as the commission's chair. Kim replaces the governor's original choice to lead the commission, Mike Morath, who can no longer serve in that role since being named as the commissioner of education. The State Board of Education is also hosting a series of community conversations around the state to gather input for the commission. Its next scheduled event is in Austin. Read more about the SBOE events 
here
 and check your ATPE member newsletter for links to register.
---
Have you noticed any changes to Teach the Vote lately? Our
2016 candidate profiles
are now featured on the site along with voting records for incumbent legislators. Search for legislative and State Board of Education candidates by
clicking on our 2016 Races
page. Additional information about the candidates will be added in the coming weeks, especially as those vying for election respond to our candidate survey.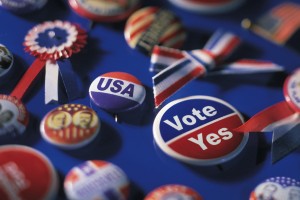 Feb. 1 is the last day you can
register to vote
in the March primary elections. It's important for all Texas educators to be registered and exercise their voices at the polls. This is especially true for the March 1 primary elections, since many of Texas's contested races will be decided through the primaries rather than during the November general election. If you're already registered, make sure your family members, friends, and colleagues are registered, too! Learn more about how to register to vote 
here
. Early voting for the March primaries is still a month away, but if you happen to live in San Antonio's
House District 118
, you can cast a vote as early as next week! The retirement of Rep. Joe Farias (D-San Antonio) has forced a special election for his seat. Back in Nov. 2015, voters selected Republican John Lujan and Democrat Tomas Uresti to advance to a runoff election. The runoff is scheduled for Jan. 26, 2016, but you may early vote between Jan. 20-22. View additional information on the special election candidates in the 
Resources
 section of Teach the Vote.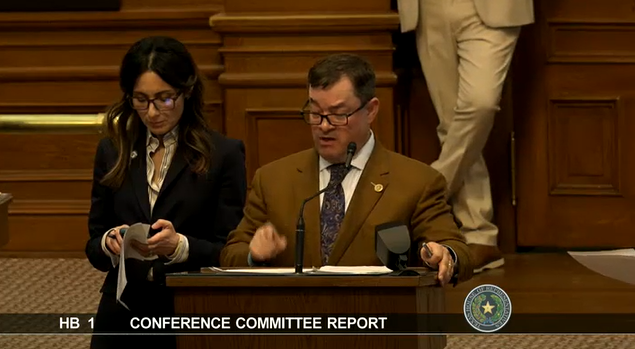 School Finance, Retirement | TRS | Social Security, Texas Legislature, Privatization | Vouchers, Educator Compensation | Benefits
05/30/2023
HB 100 was a casualty of a breakdown in communications between the House and Senate as the regular session drew to a close.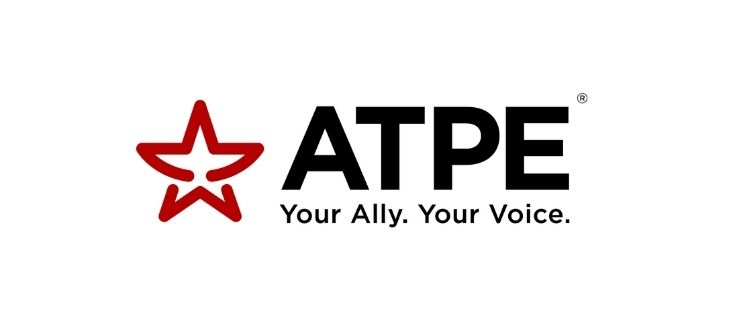 School Finance, Texas Legislature, Privatization | Vouchers, Educator Compensation | Benefits
05/28/2023
ATPE thanks legislators who stood strong with public education students and educators during the 2023 regular legislative session.
School Finance, Retirement | TRS | Social Security, Texas Legislature, Educator Rights, Curriculum | Instruction, Privatization | Vouchers, School Safety, Educator Compensation | Benefits
05/26/2023
Vouchers are still a threat and the attorney general faces impeachment in the final days of the 88th Legislature.