Accountability and testing commission gains new member, plans first meeting

Teach the Vote
Date Posted: 1/14/2016 | Author: Jennifer Mitchell, CAE
We've reported recently on the creation of the new entity called the Texas Commission on Next Generation Assessments and Accountability. Mandated by House Bill 2804 (2015), the commission is supposed to make recommendations for new testing and accountability systems for the Texas legislature to consider when it meets again in 2017. The commission has scheduled its first meeting for next week, Jan. 20, in Austin. No public testimony will be taken during this initial gathering of the commission members. Meanwhile, the State Board of Education is continuing its series of community conversations to gather input for the commission. An event took place in San Antonio this week, and another is scheduled for Austin next week. We also reported before the holidays that Gov. Greg Abbott had selected Mike Morath to preside over the commission, but that was before Abbott decided to name Morath as the new commissioner of education. Morath's assumption of the commissioner's role left a vacancy on the commission. We learned today that Abbott has tapped Andrew Kim of New Braunfels to take over as the presiding officer of the commission, replacing Morath. Kim, the current superintendent of Comal ISD, was one of Abbott's original appointees to the commission. To fill the additional spot on the commission, Abbott has appointed Stacy Hock, a businesswoman and technology consultant from Austin. View the other members of the commission here. Stay tuned to Teach the Vote for updates from the ATPE lobby team on next week's commission meeting.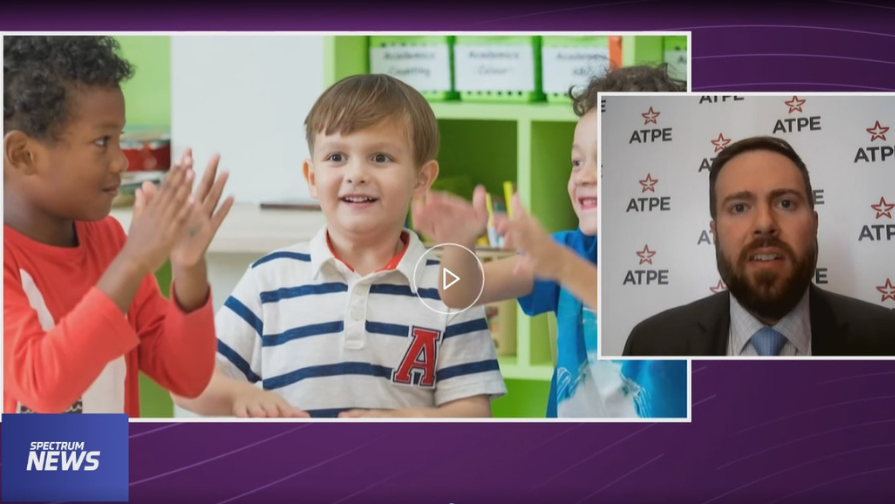 Texas Legislature, TEA | Commissioner | SBOE, Privatization | Vouchers, Deregulation | Charter Schools, Educator Compensation | Benefits
01/27/2023
Teacher pay and voucher bills are generating media attention, and Texas senators received their committee assignments this week.
Texas Legislature
01/23/2023
Texas Lt. Gov. Dan Patrick (R) announced Senate committee assignments Monday for the 2023 legislative session.
01/20/2023
Texas state leaders were inaugurated this week and previewed their priorities for the legislative session now underway. Read more from the ATPE lobby team.