Teach the Vote's Week in Review: Feb. 12, 2016

Teach the Vote
Date Posted: 2/12/2016 | Author: Jennifer Mitchell, CAE
Days away from the start of early voting, the stakes are high for candidates with primary opponents. Read the latest news about the election and education policy developments.
---
Early voting for the March 1 primary elections begins Tuesday.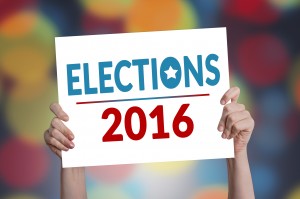 It's vital to remember that in Texas, 
numerous races will be decided
 by the upcoming primary election, making the November ballots nearly meaningless in many races since the winners will have already been determined in March. Voter turnout among the education community is essential to positioning ourselves for successful outcomes for public education, especially during the 2017 legislative session. Funding for public schools, student testing, educators' retirement and healthcare benefits, teacher evaluations, your payroll deduction rights, and private school voucher plans are all issues that are highly likely to be on the table next session. The outcome of those debates depends overwhelmingly on who wins the upcoming primary elections. We encourage voters who care about public education to check out our legislative and State Board of Education candidate profiles here on Teach the Vote to help you make informed choices at the polls. Click on the 
2016 Races
 button to search for candidates by district, last name, map, or using your address. Our candidate profiles include incumbent legislators' voting records on major education bills and candidates' responses to ATPE's survey. Several additional candidates have responded to the survey in the past week, and their responses can help you determine their stances on education issues that are likely to be discussed during their terms of office, if elected. The profiles also highlight major endorsements.
ATPE members attending last night's Region 2 meeting showed off the oaths they signed to support public education by voting. Because there is so much at stake in these Texas primaries, ATPE has joined forces with other education groups to promote the effort known as
Texas Educators Vote
. We are urging school districts and school administrators to facilitate early voting and informed voting by all school employees. Read more about ATPE's participation in the effort
here
 and the latest update from the coalition 
here
. Don't forget to visit 
TexasEducatorsVote.com
 and take the educator's oath to vote in 2016. In the coming days, Teach the Vote will feature additional resources to help you exercise your right to vote in these critical primary elections. Check back frequently for new content and updated candidate profiles. Also, be sure to follow
@TeachtheVote
 and 
@TXEducatorsVote
 on Twitter for timely election updates.
---
Kate Kuhlmann ATPE Lobbyist Kate Kuhlmann reported earlier today on three
education hearings
that took place in Texas and in Washington, D.C. this week First, the Texas House Public Education Committee met on Tuesday in Austin to discuss two interim charges pertaining to best practices in middle school grades and educating high-performing students. On Wednesday, the Senate Education Committee traveled to McAllen, Texas, for an interim hearing focused on supporting counselors and middle school students, as well as implementation of a new law requiring cameras in some special education classrooms. Also on Wednesday, the U.S. House Subcommittee on Early Childhood, Elementary, and Secondary Education held a hearing in Washington entitled "Next Steps for K-12 Education: Implementing the Promise to Restore State and Local Control." The subcommittee meeting was the first oversight hearing following the passage of the new Every Student Succeeds Act (ESSA).
Read more about the hearings in Kate's full report on our blog
.
---
The
State Board for Educator Certification (SBEC)
is meeting today in Austin. Its
agenda
includes acting on rule changes pertaining to educator preparation and certification, assignments, and categories of classroom teaching certificates. Disciplinary rule changes are also being considered, for which ATPE has provided input to the board. In addition, SBEC has an opportunity today to propose a rule change to implement a requirement limiting educator certification candidates to five attempts to pass a certification exam unless they can show good cause to justify an additional attempt. The test-taking limit was mandated by the legislature in 2015 as part of House Bill 2205. ATPE Lobbyist Kate Kuhlmann is attending today's meeting and will provide additional information for Teach the Vote on any significant actions taken by the board. You can also
follow @ATPE_KateK on Twitter
for real-time updates.
---
New Commissioner's rules have been proposed to implement
suicide prevention training
for educators. The proposed rules are tied to 
House Bill 2186
 that the Texas legislature passed in 2015.
Rep. Byron Cook
(R-Corsicana) filed the bill at ATPE's request to help educators become better trained to spot and react to the warning signs of suicide in students.
Click here
to read the proposed rules. The Texas Education Agency (TEA) is accepting public comments on the rules now through Tuesday, Feb. 16.
---
Finally, here's an early
Happy Valentine's Day
wish to you from ATPE and Teach the Vote!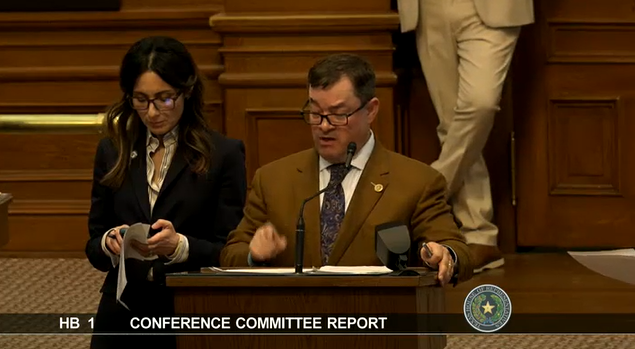 School Finance, Retirement | TRS | Social Security, Texas Legislature, Privatization | Vouchers, Educator Compensation | Benefits
05/30/2023
HB 100 was a casualty of a breakdown in communications between the House and Senate as the regular session drew to a close.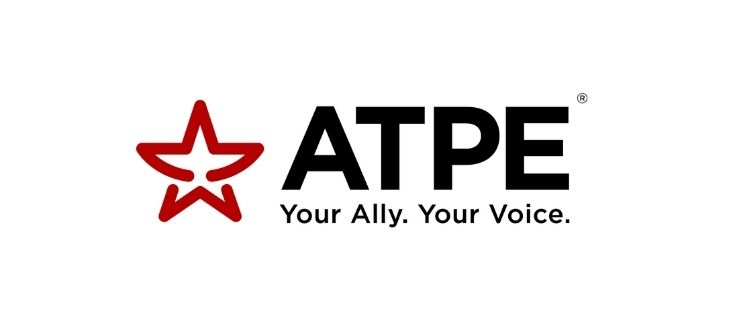 School Finance, Texas Legislature, Privatization | Vouchers, Educator Compensation | Benefits
05/28/2023
ATPE thanks legislators who stood strong with public education students and educators during the 2023 regular legislative session.
School Finance, Retirement | TRS | Social Security, Texas Legislature, Educator Rights, Curriculum | Instruction, Privatization | Vouchers, School Safety, Educator Compensation | Benefits
05/26/2023
Vouchers are still a threat and the attorney general faces impeachment in the final days of the 88th Legislature.