Teach the Vote's Week in Review: April 8, 2016

Teach the Vote
Date Posted: 4/08/2016
Here's your weekly review of education news stories from ATPE and Teach the Vote:
---
Josh Sanderson ATPE Lobbyist Josh Sanderson attended this week's board and committee meetings of the 
Teacher Retirement System (TRS)
where topics of discussions included investment strategies, returns, and the upcoming legislative budget process. TRS regularly evaluates its various investment managers to measure their performance against benchmarks, the market, and their peers. Much like any other investment, the rates of return on TRS investments fluctuate over time, but over the long-term returns have exceeded the 8% return assumption. During the last seven years following the 2008 recession U.S. and world markets have experienced incredible growth, and pension funds, such as your TRS pension, have done very well. The challenge TRS investment staff face is to continue with their diversified asset allocation in order to maintain these returns needed to pay for current and future pension benefits. The data support the TRS board's strategy and return assumptions, which is good news for public education employees in order to sustain these benefits over time. The board and staff also discussed the legislative budget process and how the TRS budget, which includes assumptions for public education employee payroll growth as well as employee and state contributions to the pension trust fund, is beginning to be developed for the 2017 legislative session. There is a chance that TRS is going to include in their budget request to the legislature, known as the Legislative Appropriations Request (LAR), the approximately $1.6 billion that is going to be needed to sustain TRS-Care for the next two years. This issue was discussed last week in an
interim legislative hearing where ATPE presented information to House and Senate members on the need to craft a long-term solution
that does not increase the burden on active employees or retirees. This  issue is going to be ongoing throughout the 2017 legislative session, but it must be addressed if the retiree health insurance program is intended to survive.
---
Monty Exter The
State Board of Education (SBOE)
 and its three committees met this week, and ATPE Lobbyist Monty Exter was there covering all the activity. According to Exter, the discussion ranged from
recent policy and technical issues with STAAR testing
to several core subject TEKS, particularly English Language Arts and Reading (ELAR), Math, and Science. The ELAR TEKS are currently undergoing a scheduled rewrite. The board heard testimony from representatives of organizations representing subject area educators and from representatives of the TEKS writing teams. Subsequently, the board briefly discussed the upcoming streamlining process for the Science TEKS. Board members have until May 6 to recommend to TEA staff nominees to serve on the streamlining writing team. The Board also heard from testifiers during Friday's meeting about concerns with the new Math TEKS. Particularly, that the new TEKS omit computational requirements in favor of focusing on process. That the shift may violate current law, which prohibits the board from dictating methodology. The Board will likely have an upcoming workshop on this subject. In addition to testimony on TEKS subject areas, the board heard from parents and educators about validity, reliability, and methodological problems with the STAAR test. The board was very sympathetic to this well-researched and well-delivered testimony and ultimately decided to postpone an item in which they would provide comment for the legislature on the subject. The board postponed the item to its next meeting so that their discussion and comments will be stronger and more robust.
---
We've been reporting on our blog about recent
problems with administration of the STAAR tests
. Last week, ATPE Lobbyist Monty Exter reported on problems experienced by some students whose test answers in progress were lost. Those issue prompted TEA to issue two news releases and advise districts that they were not required to force affected students to retest. This week, Commissioner of Education Mike Morath addressed the testing problems during remarks to the State Board of Education. Morath also shared with SBOE members that the agency is changing its course on asking test administrators to clock students' bathroom breaks during the test. TEA is expected to release a new press statement about the decision within the next few days. Read
Monty's blog post from Wednesday
to learn more about what's happening with STAAR.
---
Rulemaking
continues as part of the process to implement various changes made by the Texas Legislature in 2015. First, Commissioner of Education Mike Morath has distributed
adopted rules for new suicide prevention training
that will take effect on April 17, 2016. The rules implement changes authorized by House Bill (HB) 2186, which Rep. Byron Cook (R-Corsicana) filed at the request of ATPE last year to help educators address the epidemic of youth suicides.
Also released this week were proposed commissioner's rules to implement last year's Senate Bill 507 requiring video surveillance cameras in certain special education settings.
Click here
to view the proposed rules. Public comments will be accepted on the rule proposal until May 9. As we reported last week, Commissioner Morath has also
requested an Attorney General's opinion
to guide the Texas Education Agency and school districts in complying with the new law. We are still awaiting 
adopted rules for implementation of T-TESS
, the state's new recommended appraisal system for teachers. Stay tuned to Teach the Vote for rulemaking updates.
---
Several
education-related meetings and events
are coming up next week and beyond.
---
The Texas Education Agency (TEA) shared details this week on
math and reading academies
planned for teachers starting this summer. The academies are being created as a result of legislation passed last year and supported by Gov. Greg Abbott. They are designed for certain teachers who provide reading or math instruction at specific grade levels, and participating teachers will be eligible for stipends. TEA will begin launching the academies this summer with assistance from the state's regional Education Service Centers. Read TEA's April 7 press release
here
, and learn more about the academies 
on the agency's webpage
.
---
As we mentioned above, April 25 is the deadline to
register to vote
in the
primary runoff elections
taking place on May 24. ATPE Governmental Relations Director Jennifer Canaday shared her thoughts on the biggest challenge we face heading into these runoffs: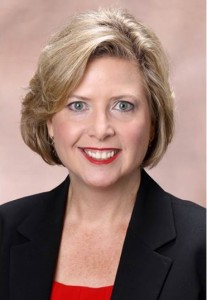 Jennifer Canaday "While voter apathy and low turnout are challenges we must address in every election, runoffs are notorious for producing extremely small numbers of voters. Active participation and turnout by a relatively small, but engaged group of voters with a special interest can heavily influence the outcome of a runoff. Their influence becomes very significant when the overall number of people voting in that election is expected to be low. The question is, 'Which group's voters are going to show up at the polls next month – pro-public education voters who support our students, schools, and teachers, or voters who follow extremist groups such as Empower Texans and Texans for Education Reform that want to cripple, privatize, or starve off funding for public education?' Some very key races are going to be decided as a result of those runoffs in May, and it's imperative that educators and our allies make a point to get to the polls." ATPE is working with other groups, including the
Texas Educators Vote coalition
, to help remind educators about the importance of voting not once, but twice, during the month of May. The first election on May 7 covers local ballot proposals and races such as those for school board seats. The second election is the May 24 runoff election for Republican and Democratic primary races in which no candidate earned at least 50 percent of the vote on March 1. You can learn much more about the upcoming runoffs and determine your eligibility to vote in a runoff by reading ATPE Lobbyist Monty Exter's informative new blog post, "
Am I eligible to vote in a runoff?
"
---
06/02/2023
The HB 100 voucher scheme dies at the end of regular session, plus a special session and the TEA takeover of Houston ISD begin.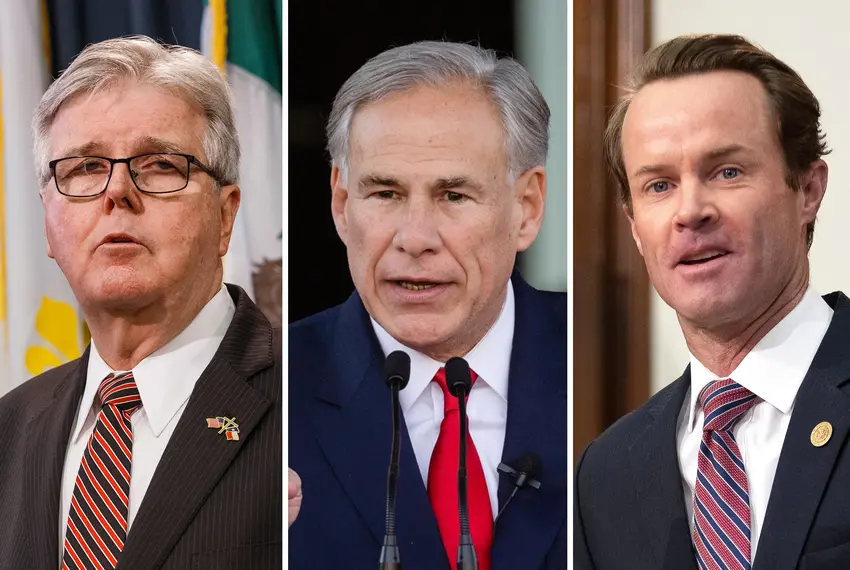 06/01/2023
Always happy to castigate the Texas House, Patrick breaks form to criticize the governor as misinformed and unsympathetic toward homeowners.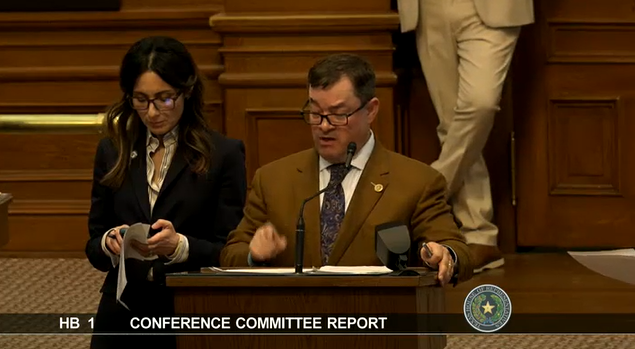 School Finance, Retirement | TRS | Social Security, Texas Legislature, Privatization | Vouchers, Educator Compensation | Benefits
05/30/2023
HB 100 was a casualty of a breakdown in communications between the House and Senate as the regular session drew to a close.