TEA holds public hearing on innovation district rules

Teach the Vote
Date Posted: 4/26/2016 | Author: Monty Exter
The Texas Education Agency (TEA) held a hearing yesterday to take public testimony on the commissioner's proposed rules for the implementation of House Bill (HB) 1842 dealing with Districts of Innovation (DOI). HB 1842 by House Public Education Chairman Jimmie Don Aycock (R-Killeen) was passed by the legislature in 2015 and addressed several aspects of the state's accountability system for schools. The provision allowing for innovation districts, which had been proposed through a stand-alone bill last session that did not pass, was added to HB 1842 as a late addition by a conference committee that was tasked with ironing out differences in House and Senate versions of the bill. The new law allows certain acceptably rated school districts to create innovation plans and claim exemptions from various statutes in the Texas Education Code (TEC) that they feel would otherwise impede their planned innovations. After seeing the written innovation plans that have been developed by some districts, ATPE has expressed grave concerns about the massive exemptions being claimed by some districts and the rights that educators, students, and parents could lose as a result. (For instance, Spring Branch ISD's Board of Trustees just voted last night to approve a new innovation plan in which the district exerted its right to "exemption from all permissible provisions of the TEC as allowed in the statute.") ATPE and the other statewide teacher groups each testified at yesterday's public hearing that the commissioner's rules should require districts to explicitly state which sections of the Texas Education Code they intend to exempt themselves from and why those exemptions would be necessary to effectuate the district's specific innovation plan. ATPE also opposed allowing districts to exempt themselves from any part of the DOI statute itself, such as the provision that requires plan amendments to be sent to a district level planning committee or its equivalent. In addition, ATPE raised concerns over the possibility that districts could potentially waive statutes that deal with the state's school finance system, including the recapture provisions in Chapter 41. We also asked the commissioner to amend the proposed rules by adding more statutes to his list of non-exemptible sections of the TEC; specifically, ATPE believes that educators' rights and remedies currently found in Chapter 21 (such as contract rights and the requirement to hire certified teachers) should not be subject to waivers. In addition to educators, who are concerned about the wholesale loss of educator, student, and parental rights in innovation districts that exercise their waiver authority, the primary opposition to the new law comes from the travel industry. Several school districts are considering using the innovation district law to exempt themselves from the mandatory uniform school start date law found in the TEC. During yesterday's hearing, a number of representatives of that industry testified that travel and tourism interests could lose hundreds of millions of dollars and thousands of jobs if a significant number of districts move back their school start dates. Stay tuned for more on innovation districts as the TEA rulemaking process continues. Related content: Watch a quick video interview with ATPE Lobbyist Monty Exter about the types of laws that can be waived by innovation districts using this new law.
ATPE Lobbyist Monty Exter testified at an April 25 hearing on proposed rules for innovation districts.
06/02/2023
The HB 100 voucher scheme dies at the end of regular session, plus a special session and the TEA takeover of Houston ISD begin.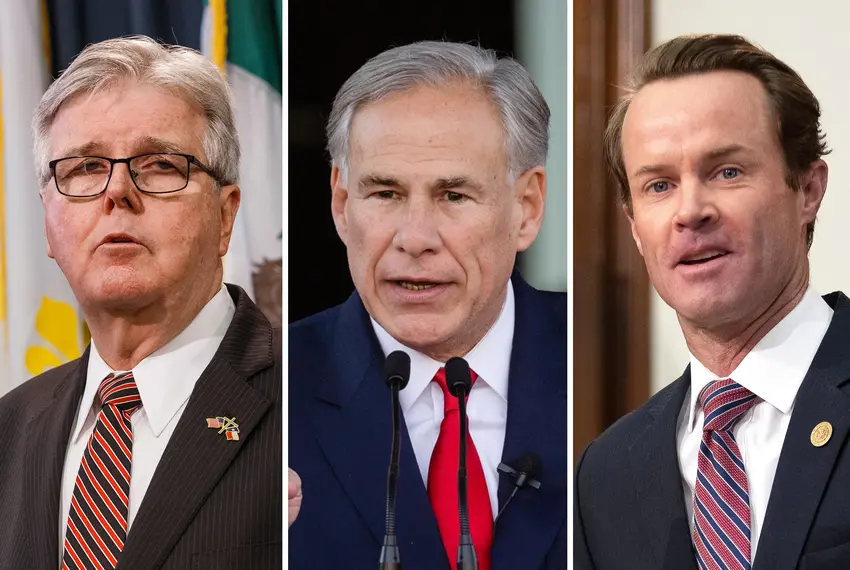 06/01/2023
Always happy to castigate the Texas House, Patrick breaks form to criticize the governor as misinformed and unsympathetic toward homeowners.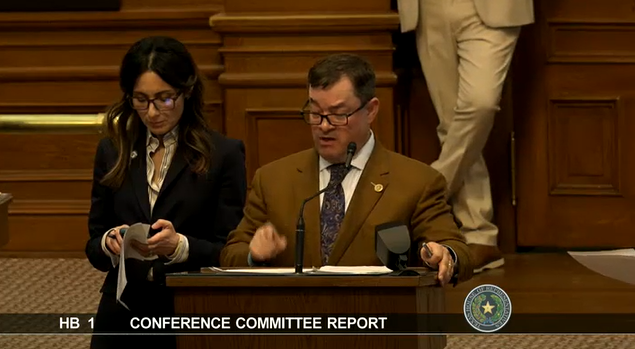 School Finance, Retirement | TRS | Social Security, Texas Legislature, Privatization | Vouchers, Educator Compensation | Benefits
05/30/2023
HB 100 was a casualty of a breakdown in communications between the House and Senate as the regular session drew to a close.