ATPE files T-TESS legal challenge, asserts that new evaluation rules violate state law

Teach the Vote
Date Posted: 4/25/2016 | Author: Jennifer Mitchell, CAE
The state's largest educator association is filing a petition today with the Texas Commissioner of Education legally challenging his recent adoption of rules creating a new state-recommended teacher appraisal system. The Association of Texas Professional Educators (ATPE) asserts that Commissioner Mike Morath's rules for the Texas Teacher Evaluation and Support System (T-TESS) violate state laws and the Texas Constitution and are contrary to public policy. View a copy of ATPE's press release here. Below is additional background information about the legal challenge. State laws call for the commissioner to recommend a system for annual teacher appraisals with certain criteria, but school districts are allowed to adopt their own appraisal systems instead and are also permitted to evaluate some experienced teachers less frequently. In challenging the new T-TESS rules, ATPE contends that the commissioner has mandated certain actions that exceed what state law requires for teacher evaluations and has improperly limited the local discretion school districts are afforded under the Texas Education Code. The new rules also restrict teachers' ability to request a second appraisal, which is a right ATPE says teachers are entitled to by law. The commissioner's rules require that all teachers participate in certain elements of the appraisal process every year, despite exemptions that are carved out in state law allowing less-than-annual evaluations for some veteran teachers who have not shown job-related deficiencies. The evaluation components in the new rules that are required every year also include a controversial new student growth measure. Commissioner Morath is requiring all teachers to be evaluated based on student growth, and recommending value-added measures (VAM) as one of four such evaluation components in the new rules. ATPE believes VAM amounts to "junk science," as its attorneys contend in the petition filed today.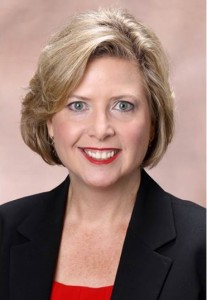 Jennifer Canaday
'VAM attempts to use complex statistical calculations on students' standardized test scores in previous years to predict how well a student should perform on future tests; the resulting test performance of an individual student – not accounting for myriad outside factors – is supposed to magically show whether that student's most recent teacher was effective or not," said ATPE Governmental Relations Director Jennifer Canaday. "At best, VAM is an estimate or projection of a possible outcome. We are very disappointed that the commissioner is endorsing this complicated, extremely limited, assessment-based guesswork as a reliable and definitive formula for measuring a teacher's value."
Numerous academicians and researchers have questioned the reliability and validity of VAM, especially for use in high-stakes decisions, including the American Statistical Association, which warned that VAM has several significant limitations. ATPE has long questioned the fairness and efficacy of using VAM for teacher evaluations, particularly when the vast majority of teachers teach subjects or grade levels that have no state standardized tests and most policymakers have expressed a desire to place
less
emphasis on standardized tests. The Texas Education Agency (TEA) has even acknowledged some of the drawbacks of VAM and maintains that it should be used to provide feedback to teachers within a formative appraisal process. In its "TEA Student Growth Overview — January 2016," the agency wrote that VAM scores don't account for teacher behaviors, since they are derived solely from test scores, and they provide feedback that is "less insightful at the instructional level." ATPE points out that while VAM might potentially provide some limited feedback to a small group of teachers about how well their students are performing on tests, the difficulty with incorporating VAM into teacher appraisals lies in how schools are actually using those appraisals.
"If T-TESS were merely a formative tool to help teachers grow, we'd be having a different discussion," notes Canaday. "However, schools are using T-TESS and similar appraisal systems to make high-stakes decisions about teacher compensation and employment. When teachers' paychecks and contracts are dependent on the outcome of these appraisals, the validity and integrity of the appraisal process matters greatly."
Canaday explains that to avoid having two discrete evaluation systems in use at the same time, most school districts employ only one appraisal system, and the majority of districts will opt to use the state-recommended model rather than developing their own. The problem with incorporating elements that TEA might expect districts to use as formative tools, such as VAM, is that the same evaluation instrument is being used for summative scoring of teachers and then making high-stakes employment-related decisions based on those evaluations scores.
"There's a big difference," Canaday says, "between districts saying, 'This is an instrument that might provide slightly beneficial feedback to you as a teacher of a tested subject,' and telling teachers, 'This is the instrument that will be used to determine whether you still have a job next year.'"
TEA began developing T-TESS in conjunction with its request for a waiver of federal accountability requirements under the No Child Left Behind Act (NCLB). In 2013, the Obama administration offered Texas its requested flexibility in exchange for a promise to adopt a new teacher evaluation system that places more emphasis on student growth measures. T-TESS was designed to fit the parameters of the NCLB waiver and has been piloted in several school districts around the state ahead of its full implementation during the next two school years. In December, Congress repealed NCLB and replaced it with new federal law, making the conditions attached to the state's old NCLB waiver no longer a concern. ATPE and individual educators involved in the development of T-TESS urged the commissioner to reconsider the design of the system in light of the recent changes in federal law, but Morath has moved forward with rolling out the new T-TESS rules as previously planned. The final rules were adopted this month and are scheduled to take effect in July, although the student growth elements of T-TESS are not required to be used until the 2017-18 school year.
"At a time when the federal government has taken important steps to decrease the focus on testing, there are widespread reports of flaws in the testing system, and parents are increasingly opting their children out of taking the tests, it makes no sense that Texas policymakers keep looking to test scores to determine if students, teachers, and schools are making the grade," says Canaday.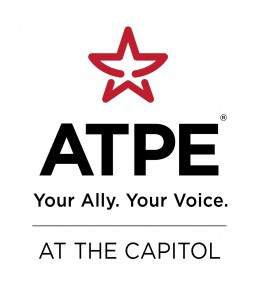 The Texas Education Code provides a mechanism for appeals of agency actions to the commissioner, who has primary jurisdiction under state law, after which point a lawsuit may be brought in district court if necessary. ATPE hopes that Commissioner Morath will take necessary steps to revise the T-TESS rules to comply with state laws, ensure that all teachers are evaluated fairly, and recommend a transparent and easily understood appraisal process that truly helps teachers improve their skills in the classroom.
06/02/2023
The HB 100 voucher scheme dies at the end of regular session, plus a special session and the TEA takeover of Houston ISD begin.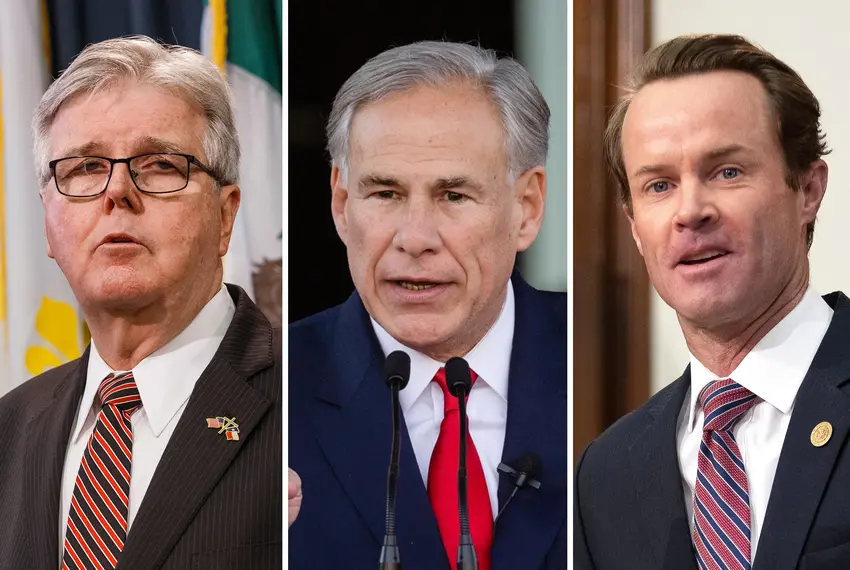 06/01/2023
Always happy to castigate the Texas House, Patrick breaks form to criticize the governor as misinformed and unsympathetic toward homeowners.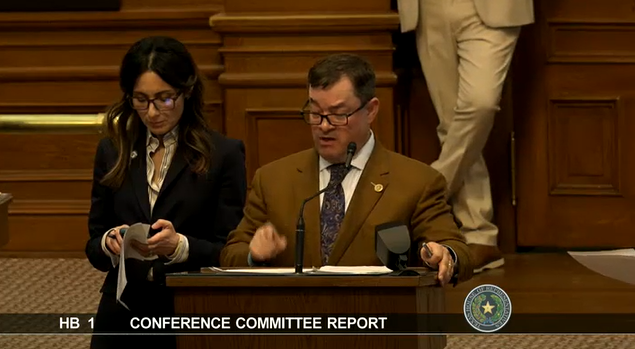 School Finance, Retirement | TRS | Social Security, Texas Legislature, Privatization | Vouchers, Educator Compensation | Benefits
05/30/2023
HB 100 was a casualty of a breakdown in communications between the House and Senate as the regular session drew to a close.