Teach the Vote's Week in Review: Nov. 13, 2015

Teach the Vote
Date Posted: 11/13/2015 | Author: Jennifer Mitchell, CAE
On this Friday the 13th, here's a look at stories that made education news in Texas this week:
---
There is talk in the nation's capital of a compromise that could make it possible for Congress to finally reauthorize the Elementary and Secondary Education Act (ESEA), more commonly known as No Child Left Behind (NCLB). As ATPE Lobbyist Kate Kuhlmann has
reported extensively on our blog
, the U.S. House and Senate have passed respective bills that would replace the outdated federal accountability act with a new law. Late this week came news that congressional leaders have reached a tentative agreement on legislation to move to the House and Senate floors shortly after Thanksgiving, with conference committee meetings expected to take place next week. A
joint statement
about the negotiation was dispatched late today. It's unclear what will make it into an agreed-upon bill; most of the reauthorization debates have focused on differing expectations over how to measure accountability, particularly for subgroups of students, while at the same time minimizing the federal government's role in state policy decisions. "Portability," a House-favored concept that would enable Title I funding to follow each child, has also been a sticking point and something ATPE has urged Congress to avoid. ATPE State President Cory Colby emphasized that in a recent 
letter to Texas's congressional delegation
 encouraging them to take steps to get a reauthorization bill passed this year. The outdated and onerous accountability and funding provisions of ESEA have prompted most states, including Texas, to seek waivers from the U.S. Department of Education. Our state's waiver is
in jeopardy
going forward, however, since the federal government has placed Texas on "high-risk" status for failing to meet certain prescriptive teacher evaluation criteria favored by the Obama administration. Of course, reauthorization of the federal law by Congress, coupled with next year's presidential election, could render such waivers obsolete. ATPE's Washington-based lobbyists will be providing additional information as developments unfold. Stay tuned to Teach the Vote next week for updates.  
---
  ATPE Lobbyist Josh Sanderson attended a No
v. 12 actuarial briefing by staff of the
Teacher Retirement System (TRS)
. Read his
new blog post
to learn more about the current state of the pension fund as well as the healthcare programs for active and retired education employees and what the legislature must do to keep them solvent into the future.  
---
  On Tuesday, the Texas Education Agency (TEA) released final school accountability ratings for 2015. The ratings are meant to provide analysis on more than 1,200 school districts and charter schools with more than 8,500 campuses represented. TEA reported in a
press release
that "more than 90 percent of school districts and charters across Texas achieved the rating of
Met Standard
." However, one school district that has not fared so well under the state's academic and financial accountability systems is 
La Marque Independent School District
, which TEA officials announced this week is facing closure next summer on account of poor performance. The district had already been informed earlier this fall that its school board and superintendent would be replaced under a decision by Commissioner of Education Michael Williams. 
La Marque ISD
was essentially on probation pending the release of new accountability ratings. Now, according to news reports, the district will be annexed by another district that has not yet been named. The district in Galveston County is home to approximately 2,500 students.  
---
  Gov. Greg Abbott
announced on Tuesday
that he has tapped Mike Morath to lead the brand new 
Texas Commission on Next Generation Assessments and Accountability
. Morath, a business executive with a background in finance, has been a member of the Dallas ISD board of trustees since 2011 and sparked controversy with his support for a recent
failed effort to convert DISD to a home rule charter district
. The new state commission is being created pursuant to
House Bill (HB) 2804
that the Texas legislature passed earlier this year and is supposed to make recommendations for new statewide student testing and accountability systems. Enabling the commission to comprehensively study accountability concerns over the next year was part of an effort to postpone the implementation of controversial "A through F" ratings of school campuses that were also mandated as a component of HB 2804. Under HB 2804, the governor appoints four members to the commission, while Lt. Gov. Dan Patrick and House Speaker Joe Straus get three appointments each. The commission will also include the chairs of the Senate and House committees on education and higher education or their designees, along with a member appointed by the State Board of Education. Here are the other individuals who've been named to join the Texas Commission on Next Generation Assessments and Accountability: Additional appointments by Gov. Abbott:
Andrew Kim, superintendent of Comal ISD
Theresa Trevino, an Austin psychiatrist
Quinton Vance, superintendent of KIPP Dallas-Fort Worth Public Charter Schools
Appointments by Lt. Gov. Patrick:
Kim Alexander, superintendent of Roscoe Collegiate ISD
Paul Castro, superintendent of A+UP Charter School in Houston
Michael K. McLendon, dean of the School of Education at Baylor University
Appointments by Speaker Straus:
Pauline Dow, chief instructional officer for North East ISD in San Antonio
Maria Hernandez Ferrier, director of Texas A&M System's Office of Mexico and Latin American Relations
Catherine Susser, a community volunteer and member of the Corpus Christi ISD board of trustees
SBOE designee: Erica Beltran  
---
  The
State Board of Education (SBOE)
and the
TRS Board of Trustees
are both slated to meet next week in Austin. The SBOE agenda includes an opportunity to review a recent ATPE-opposed
decision by the State Board for Educator Certification (SBEC) to change requirements for becoming a school superintendent
in Texas. In advance of the regular SBOE meetings Wednesday through Friday, the board is also conducting a full-day work session at the state capitol on Tuesday, Nov. 17; the roundtable discussion will focus on digital instructional materials and the use of technology in the classroom. View the complete SBOE meeting agendas
here
. The TRS board meets Nov. 19-20; view its agenda
here
. Stay tuned to Teach the Vote for reports from the ATPE lobby team on both boards after next week's meetings, and be sure to
follow us on Twitter
for even more news.
06/02/2023
The HB 100 voucher scheme dies at the end of regular session, plus a special session and the TEA takeover of Houston ISD begin.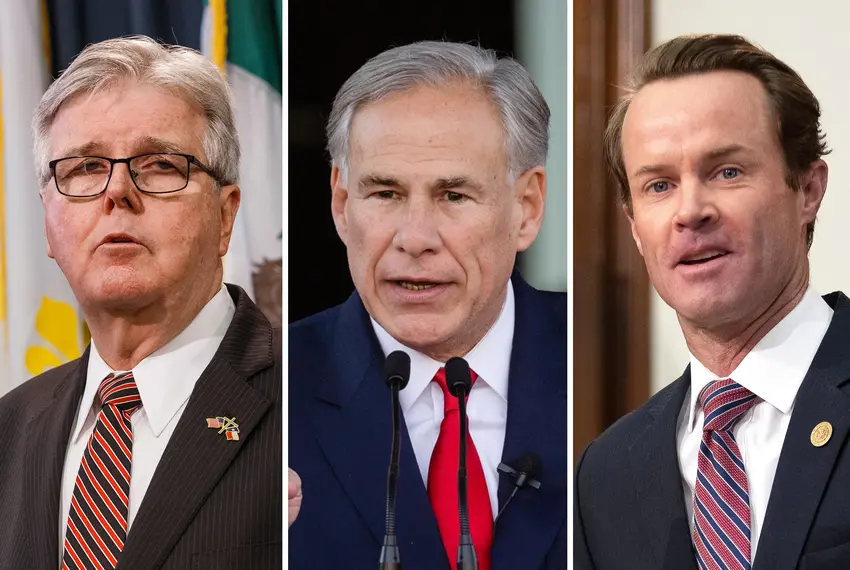 06/01/2023
Always happy to castigate the Texas House, Patrick breaks form to criticize the governor as misinformed and unsympathetic toward homeowners.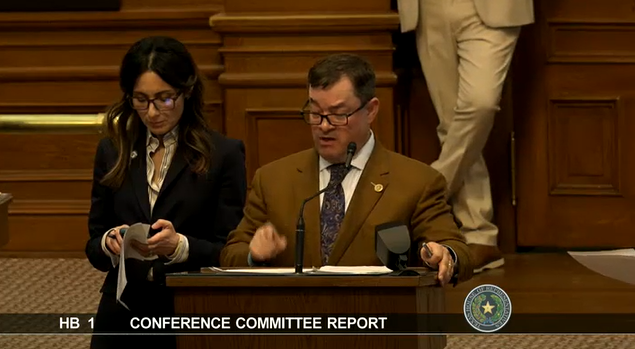 School Finance, Retirement | TRS | Social Security, Texas Legislature, Privatization | Vouchers, Educator Compensation | Benefits
05/30/2023
HB 100 was a casualty of a breakdown in communications between the House and Senate as the regular session drew to a close.