From The Texas Tribune: Who Will Be the Next Texas Education Chief?

Teach the Vote
Date Posted: 11/23/2015 | Author: Jennifer Mitchell, CAE
by Morgan Smith, The Texas Tribune November 22, 2015  
Gov. Greg Abbott is expected to appoint a new commissioner of education. A few days after Michael Williams announced he would step down as the state's top education official in January, he described the post as the most challenging job he's ever had. "There is more concern and interest in what we do at [the Texas Education Agency] than anything else I've ever done," said Williams during an interview at the Texas Tribune Festival in October. His 30-year-long resume in state and federal government includes prosecuting members of the Ku Klux Klan as a U.S. Department of Justice attorney and over a decade on the Texas Railroad Commission. Leading the Texas Education Agency — which involves overseeing the state's approximately 1,200 school districts and charter schools — is a role that requires both diplomacy and policy chops. Williams' successor in the governor-appointed position will inherit an ongoing state funding lawsuit brought by two-thirds of Texas school districts, an uneasy gridlock with the federal government over teacher evaluation policy, and an agency still recovering from drastic 2011 cuts to budgets and personnel. All those problems must be tackled while balancing the demands of state lawmakers, school leaders, and, of course, the governor's office. As Gov. Greg Abbott ponders possibilities to fill the job, he will be doing a balancing act of his own among the wide-ranging, though sometimes overlapping, factions within the education community. So who might be among his choices for the next education commissioner? Let's take a look. A reform champion: With his education platform, Abbott has strived for the support of the homeschoolers, business-oriented accountability groups, charter school advocates, and voucher proponents who make up the education reform movement. So any appointee he selects is likely to at least be palatable to those groups, if not one of their own. Examples: Chris Barbic, founder of the Houston-based Yes Prep charter school network; Mike Feinberg, co-founder of KIPP Public Schools and superintendent of KIPP Houston; Former Texas House Public Education Chairman Kent Grusendorf, R-Arlington. Complications: Asking someone to move from the innovation-focused environment of charter schools and business to a regulation-laden agency may be a hard sell. And some options — particularly Grusendorf, a harsh critic of public schools who has continued to be an outspoken proponent of school choice since losing his seat in 2006 — may be polarizing. A veteran school administrator: In its day-to-day function, the agency's biggest constituents are the school officials who weigh in on and carry out its policies throughout the state. Having a leader who has already earned their respect while coming up through their ranks could be a big help. But anyone Abbott selects from this crowd is also going to need a track record of playing well with the reform movement. Examples: Former Spring Branch ISD superintendent Duncan Klussman; Grand Prairie ISD superintendent Susan Hull; Hutto ISD superintendent Doug Killian; Alief ISD superintendent HD Chambers; Dallas ISD superintendent Michael Hinojosa. Complications: In most cases, superintendents of large to mid-sized Texas school districts would be taking a pay cut to lead the agency. A choice from within the ranks of school administrators may also carry the perception that Abbott isn't pushing hard enough for school reform. A politico: Appointing a former lawmaker with an education background has two primary advantages: direct experience with statewide policymaking and (ideally) good relationships with the current elected officials who will be passing the laws that the agency is charged with implementing. Some in this category could also walk the line between the establishment and reform camps. Examples: Public Education Chairman Jimmie Don Aycock, R-Killeen, who announced he's not running for re-election in May; former Senate Education Chairwoman Florence Shapiro, R-Plano; Former state Rep. Dee Margo, an El Paso Republican who since leaving the House has led El Paso ISD's Board of Managers; Grusendorf. Complications: Once an elected official has made the decision to leave public service, it may be difficult to persuade him or her to return, especially to a job as grueling as running the education agency. An agency insider: Why not eliminate the learning curve and appoint someone from within who can immediately begin making changes that advance the governor's priorities? Example: Deputy Education Commissioner Lizzette Reynolds. Complications: If Abbott selects from within, he could lose the opportunity to make an appointment that would immediately put his own stamp on the agency.
---
  This article originally appeared in
The Texas Tribune
at
https://www.texastribune.org/2015/11/22/who-will-be-next-texas-education-chief/
.
06/02/2023
The HB 100 voucher scheme dies at the end of regular session, plus a special session and the TEA takeover of Houston ISD begin.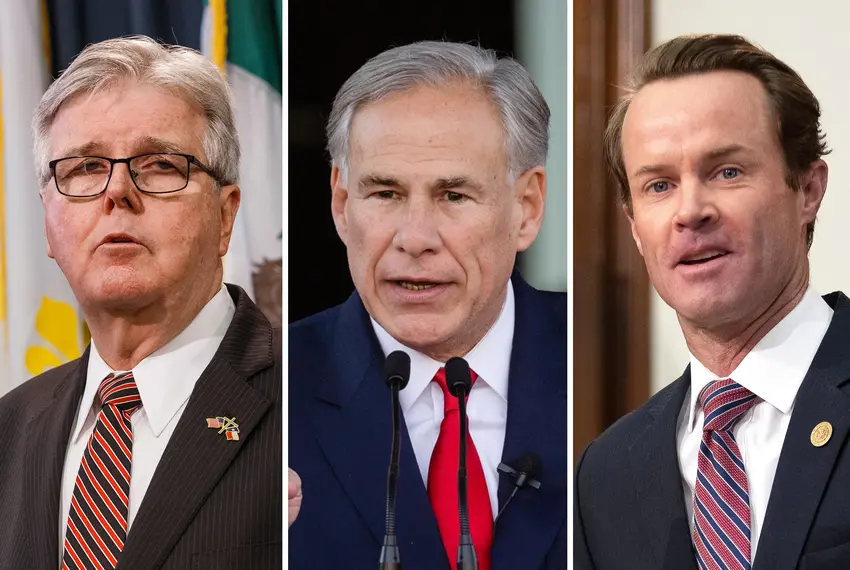 06/01/2023
Always happy to castigate the Texas House, Patrick breaks form to criticize the governor as misinformed and unsympathetic toward homeowners.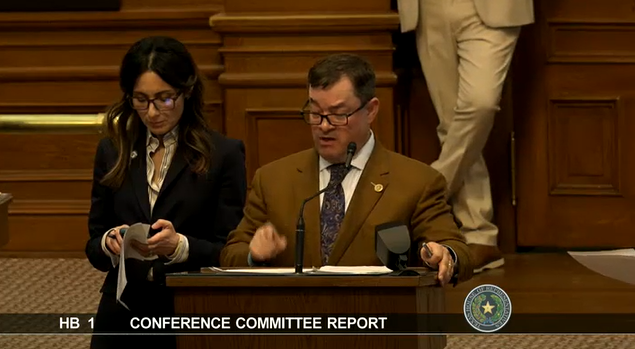 School Finance, Retirement | TRS | Social Security, Texas Legislature, Privatization | Vouchers, Educator Compensation | Benefits
05/30/2023
HB 100 was a casualty of a breakdown in communications between the House and Senate as the regular session drew to a close.