Legislative Update: Feisty debates and narrow votes on A through F ratings, other proposals for struggling schools

Teach the Vote
Date Posted: 5/15/2015 | Author: Jennifer Mitchell, CAE
This week marked the passage of several significant session-related deadlines that have the effect of dramatically lowering the number of bills still in play in the 84th legislative session. There has already been a growing sense that few education bills will be passed this session – which is not necessarily a bad thing – and the failure of many such bills to survive this week's deadlines or to overcome the hurdle of a successful floor vote reinforces that sentiment. Here are the latest updates on bills dealing with the following education issues:
State budget
HB 1
 by Rep. John Otto (R), the state appropriations bill, remains pending in a conference committee. As House members were busy expediting some bills and "chubbing" others (asking questions to prolong debate, often on fairly non-controversial measures, in order to delay consideration of more significant bills of concern), high-level talks were occurring yesterday afternoon behind closed doors. Legislative leaders and the offices of governor, lieutenant governor, and house speaker were meeting Thursday to try to reach a compromise on tax cuts and a few other politically charged issues: border security, the open carry of handguns, and how to prosecute elected officials who violate ethics laws. Differences in opinion over tax cuts – whether to focus on property tax reductions, lowering sales taxes, or slashing the business franchise tax – have been holding up a compromise on the state's budget and supplemental appropriations, including money for retired educators' healthcare. By mid-week, many believed the negotiators were getting close to an agreement that would enable the legislature to pass a budget before the session ends, but the failure to announce a deal by the end of this week signaled that those discussions may have slowed down a bit.
School finance
Rep. Jimmie Don Aycock (R), chairman of the House Public Education Committee, filed
HB 1759
in an attempt to reform the state's unconstitutional school finance system, but the plan failed to gain enough traction this session. On Thursday, the last day for the House to pass major House bills on second reading, Aycock laid out HB 1759 for floor debate but ended up withdrawing the bill from the day's calendar as a favor to other legislators needing to pass bills before the midnight deadline. Aycock was facing the certainty of hours of debate by the House; numerous contentious amendments, including some that would try to add vouchers to the bill; and several planned points of order (technical challenges to the bill). Additionally, Aycock expressed doubt that the Senate would give the bill any real shot at passing and would therefore be a waste of the representatives' time on such a critical day. The fact that many education advocates believed the bill would not do nearly enough to help underfunded school districts was undoubtedly another factor in the chairman's decision.
Accountability, "A through F" ratings, and community schools
Only 25 minutes before the House's midnight deadline, 
HB 2804
 by Rep. Jimmie Don Aycock (R) passed on second reading last night after a robust debate and some very close votes. Aycock filed the bill to try to overhaul the state's accountability system and place slightly less emphasis on the role of student test scores in how schools are rated. Unfortunately, the bill includes a controversial plan, which
ATPE opposes
, to assign "A through F" grades to school campuses in lieu of existing accountability ratings. During the debate, Aycock acknowledged that the idea of giving grades to campuses was unpopular among schools and educator groups, but he told his colleagues, "We have to call them something." The A-F language was not part of Aycock's original bill as filed, but hoping to reach a compromise with the Senate, he added it to HB 2804 in committee, despite objections from several committee members and testimony from ATPE and other groups opposing the idea. (Sen. Larry Taylor's
SB 6
and two House companion bills, 
HB 2109
 by Rep. Morgan Meyer (R) and 
HB 2176
 by Rep. Dan Huberty (R), also contained the A-F proposal but did not make it through the legislative process.) During last night's debate, multiple representatives from both sides of the aisle attempted unsuccessfully to strip the A-F language from HB 2804. Rep. Larry Phillips (R) filed an amendment that came closest to passing after he implored his colleagues to "stand up for sanity in our schools" by doing away with the harmful labels. The amendment appeared initially to pass, prompting calls for a verification of the vote count. After verification, the vote was announced as
69 to 75
and the Phillips amendment failed. Rep. Sylvester Turner (D) also made an impassioned plea for the House to pass an amendment to strip out the A-F language; his amendment failed by a vote of
50 to 89
. Altogether, there were seven amendments added to HB 2804 last night, including some favorable changes that ATPE requested. Chairman Aycock added language to require the commissioner of education to report on the correlation between each school's rating and its student demographics. Rep. Gary VanDeaver (R) added an amendment at our request requiring the commissioner to consult with representatives of education groups, including ATPE, in developing rules for assignment of the new letter grades to districts and campuses. VanDeaver successfully added another ATPE-requested change that will allow for schools rated with an "A," "B," or "C" to be considered as performing acceptably, rather than only those schools that are graded with an "A" or "B." An ATPE-supported amendment by Rep. Helen Giddings (D) adds to school ratings consideration of the percentage of an elementary school's students assigned for two consecutive school years to a first-year or improperly certified teacher. Following consideration of all amendments, the vote to pass HB 2804 to third reading last night was
98 to 44
. The House approved HB 2804 on third reading today after adding one technical, non-substantive amendment to the bill. An ATPE-requested amendment to try to hold school districts accountable for equitably distributing Title I funds among their campuses was also laid out today but withdrawn after Chairman Aycock told the House that he was "not real fond of" the idea. The final House vote today on third reading of HB 2804 was 102-26. As we
reported yesterday
, Aycock's
HB 1842
relating to sanctions and interventions for low-performing schools was also approved by the House this week. It was amended on second reading to add language from another bill allowing for use of a community schools model for school turnaround purposes, but that amendment was stripped out of the bill on third reading. The main community schools bill is 
HB 1891
by Rep. Eddie Rodriguez (D), and it also made it through the House this week. ATPE has supported promoting the use of a community schools model for turning around struggling schools as an alternative to reconstitution or privatization. It took the addition of a bizarre amendment by Rep. Geanie Morrison (R) stating that community schools would be prohibited from partnering with abortion providers in order for conservatives in the House to support the bill on second reading late last night. The vote to advance the bill as amended to third reading was 
81 to 54
, followed by another vote today to pass the bill 69 to 52. (
SB 1483
 by Sen. Sylvia Garcia (D) is the Senate's companion version of this bill, which remains pending on the Senate's calendar for floor debate.) A correlating bill also by Rep. Rodriguez to provide for grants to community schools,
HB 1892
, did not survive a vote in the House last night. Representatives voted it down last night
60 to 82
, and the Senate version of that bill,
SB 1484
by Sen. Garcia, has not been heard in a committee.
SB 1200
 by Sen. Larry Taylor (R) is another ATPE-supported bill that calls for creation of a committee to recommend a new system for student assessment and public school accountability. It has passed the Senate and is now scheduled for a hearing by the House Public Education Committee on Tuesday, May 19.
Private school vouchers
Despite heavy lobbying and paid advertising efforts by voucher supporters, the Senate's primary voucher vehicle, 
SB 4
 by Sen. Larry Taylor (R), has not yet been set for a hearing by the House Committee on Ways and Means after passing the Senate on an 18 to 12 vote. The bill, backed by Lt. Gov. Dan Patrick, calls for creating a tax credit for businesses that contribute money to private school scholarships. Click 
here
 to find ATPE's talking points in opposition to SB 4, which you are encouraged to share with your state representatives. Also pending in the House is 
SB 1178
 by Sen. Don Huffines (R), which has been referred to the House Public Education Committee. That bill originally called for creating a private school voucher program through the use of education savings accounts that parents could tap in order to pay their children's private school tuition or home-schooling expenses, but SB 1178 was converted into a mechanism to simply study the idea of education savings accounts during the interim. The Senate passed SB 1178 on Monday of this week
by a vote of 21 to 10
. Meanwhile, a virtual voucher bill, 
SB 894
 by Sen. Larry Taylor (R), remains on the Senate Intent Calendar but has yet to be heard on the floor of the Senate.
Student testing
A bill that might be one of very few education measures enacted into law this session is the ATPE-supported 
SB 149
by Sen. Kel Seliger (R). Gov. Greg Abbott signed the bill into law on Monday of this week, and it took effect immediately. SB 149 allows for individual graduation committees to decide if certain high school students may be graduated from high schools despite failing a required STAAR test.
HB 742
by Rep. Dan Huberty (R) is one of the House bills that died on the calendar this week for lack of a floor debate and vote. The bill would have eliminated the requirement for an eighth-grade social studies STAAR test. Huberty's other bill aimed at de-emphasizing the role of student testing is 
HB 743,
 which already passed the House and is awaiting a committee hearing in the Senate.
Teacher salaries and evaluations
There has been no movement in the House, fortunately, on 
SB 893
 by Sen. Kel Seliger (R), despite ongoing efforts by Texans for Education Reform (TER) and conservatives in the Senate to keep the bill alive. SB 893 proposes eliminating the state minimum salary schedule for teachers in favor of compensation models based more heavily on student performance. Learn more about the bill 
here.
Payroll deduction
Last week we reported on
 the Senate's passage of 
SB 1968
 by Sen. Joan Huffman (R) to eliminate educators' ability to use payroll deduction to pay dues to educator associations. Late this afternoon the bill was referred to the House Committee on State Affairs, but it has not been scheduled for a hearing. Click 
here
 to read ATPE's talking points against SB 1968.
Parent trigger or "empowerment"
SB 14
 by Sen. Larry Taylor (R), a bill to expand and speed up existing "parent trigger" laws that make certain low-performing public schools more susceptible to private management, is scheduled for a hearing by the House Public Education Committee on Tuesday, May 19. It is another bill being promoted by Texans for Education Reform (TER).
"Local control school districts"
On Wednesday, the House took up 
HB 1798
 by Rep. Joe Deshotel (D), a bill to make it easier for school districts to be converted to home rule charter districts using the proposed new moniker of "local control school districts." ATPE and most education groups opposed the bill, which had the backing of Texans for Education Reform (TER) and was part of a controversial package of reform proposals being pushed by Lt. Gov. Dan Patrick. The House spent three hours debating the bill and considering floor amendments before putting HB 1798 to a vote. The bill
failed
to pass by a vote of 59 to 76. Read our
blog post from yesterday to learn more about some of the amendments that were offered and to find out how your representative voted
on this controversial bill.
Charter schools
An ATPE-requested bill to protect charter school employees narrowly missed the House's midnight deadline for passage last night. 
HB 4047
by Rep. Alma Allen (D) would ensure that charter school teachers have the right to join or not join a professional association and the right to be politically active in the same manner as teachers at traditional public schools. It unanimously passed the House Public Education Committee and was only three bills away from being debated last night when the clock ran out.
SB 1897
 by Sen. Larry Taylor (R) dealing with the expansion of charter and virtual schools is now pending in the House after passing the Senate on Monday of this week by a vote of 22 to 9. Check out our
earlier blog post
for a breakdown of the Senate vote. This bill has been referred to the House Public Education Committee but not yet set for a hearing.
Educator preparation and certification
There are several bills pertaining to educator preparation and certification still on the move this session. First, 
HB 1300
 by Rep. Giovanni Capriglione (R) amends an existing law that permits educator preparation programs to exempt up to 10 percent of each cohort of candidates from the state's minimum GPA requirement for future teachers. It requires those exempted from the GPA rule to pass a content exam prior to admission to the educator preparation program. ATPE supported the bill in the House where it passed this week by a vote of 141 to 2 with Reps. Jonathan Stickland (R) and James White (R) voting against the bill. It has been referred to the Senate Education Committee and quickly set for a hearing on Wednesday, May 20.
HB 2205
by Rep. Myra Crownover (R) also pertains to educator preparation and is a bill that ATPE supported when it was heard in a House committee last month. The bill adds two indicators to the Accountability System for Educator Preparation (ASEP), which seeks to hold educator preparation programs accountable for their quality and effectiveness at preparing candidates for certification and entering the profession. Those two new indicators are the ratio of field supervisors to candidates and the percentage of teachers employed within one year of completing the preparation program. HB 2205 also changes the composition of the State Board for Educator Certification (SBEC) and requires one non-voting member of the board to have worked for an alternative certification program. After getting unanimous approval from the House Public Education Committee, HB 2205 was passed by the House on second reading yesterday after several amendments were added. The amendments included one by Rep. Ina Minjarez (D) to create a school turnaround specialist endorsement that may be added to a principal certificate issued by SBEC. HB 2205 was also amended to incorporate language from another bill, HB 2566, which is discussed below. Today, the House passed HB 2205 on third reading by a vote of 126 to 5. Another educator preparation bill that was on the House calendar was 
HB 2566
by Rep. Gary VanDeaver (R), which called for several changes to educator preparation rules and the accountability system for educator preparation programs, including a requirement for considering the results of a teacher satisfaction survey. HB 2566 would require all candidates for teacher certification, including those pursuing alternative certification, to undergo training relating to the instruction of students with dyslexia (currently required only for candidates in traditional educator preparation programs). Since HB 2566 was too far down the calendar to beat last night's midnight deadline in order to stay alive, VanDeaver amended some of the language in his more comprehensive bill onto Crownover's HB 2205. The pieces of VanDeaver's bill that were added to HB 2205 include the administration of a new teacher survey to assess new teachers' satisfaction with the training provided by their educator preparation programs; the requirement for alternative certification program candidates to receive training in the detection and education of students with dyslexia; and the establishment of educator preparation program approval and renewal standards, risk factors to be used in assessing the programs, and a process for submitting complaints against an educator preparation program.
SB 892
 by Sen. Kel Seliger (R), a bill that lowers the standards for entrance to an educator preparation program, appears stalled in the House after passing the Senate. With the end of session nearing, watch for possible attempts to append language from SB 892 onto other bills that are still alive.
Pre-kindergarten
A major bill supported by the governor to increase funding for pre-K programs is still pending. 
HB 4
by Rep. Dan Huberty (R) passed the House and Senate with differing language provided by each chamber. The House must now decide whether to accept the Senate's changes or refer HB 4 to a conference committee.
Suicide prevention
ATPE is supporting a pair of bills to try to curtail the epidemic of youth suicide by making available additional training for educators in spotting and responding to the warning signs of suicide. At ATPE's request, Rep. Byron Cook (R) has filed 
HB 2186
 in memory of Jonathan Childers, who committed suicide in 2013. Jonathan was the son of Coach Kevin Childers, an ATPE member from Fairfield ISD. The House passed HB 2186 on May 7 by a vote of 139 to 3 with Reps. Matt Rinaldi (R), Matt Schaefer (R), and Jonathan Stickland (R) voting against it. HB 2186 has been referred to the Senate Education Committee. A similar bill, 
SB 1169
by Sen. Donna Campbell (R), passed the Senate this week by a vote of 29 to 1, with Sen. Robert Nichols (R) voting against it. SB 1169 has been referred to the House Public Education Committee.
Other health and safety bills
SB 66
 by Sen. Chuy Hinojosa (D) regarding the use of epi-pens in schools to treat anaphylaxis, passed the Senate earlier this session and passed the House this week. Since the two chambers passed different versions of the bill, the Senate must decide whether to accept the House changes to the bill or send it to a conference committee. On Tuesday, May 19, the Senate Education Committee is scheduled to hear
HB 767
 by Rep. Wayne Smith (R) relating to cardiac assessments of students participating in UIL athletic activities. The bill passed the Senate by a vote of 82 to 62 back in mid-April.
---
The last two weeks of the session will be critical, and ATPE encourages you to keep communicating with your legislators about bills of concern. Don't forget to follow @TeachtheVote on Twitter and stay tuned to Teach the Vote for further updates from the capitol next week.
06/02/2023
The HB 100 voucher scheme dies at the end of regular session, plus a special session and the TEA takeover of Houston ISD begin.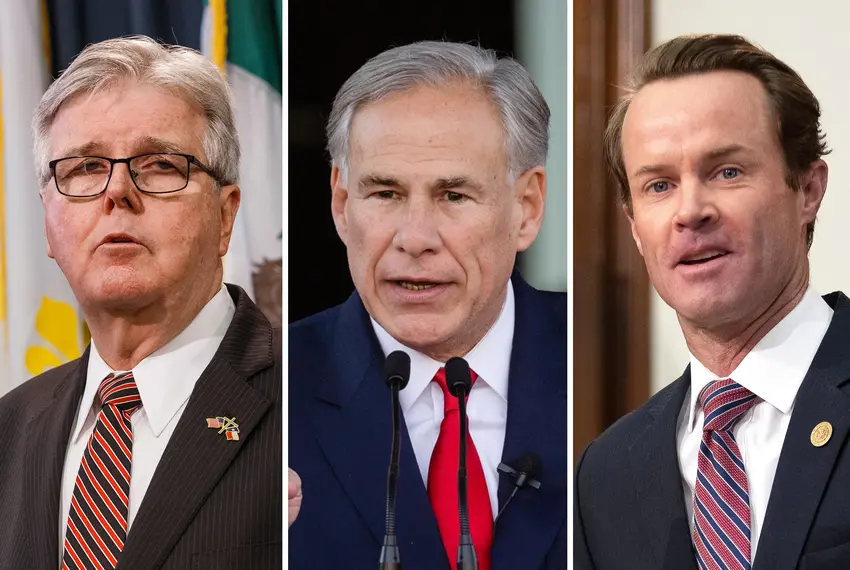 06/01/2023
Always happy to castigate the Texas House, Patrick breaks form to criticize the governor as misinformed and unsympathetic toward homeowners.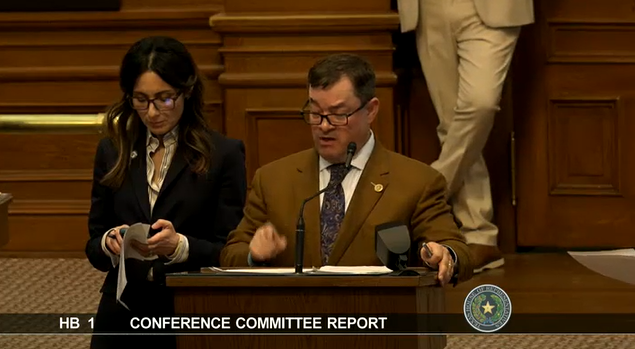 School Finance, Retirement | TRS | Social Security, Texas Legislature, Privatization | Vouchers, Educator Compensation | Benefits
05/30/2023
HB 100 was a casualty of a breakdown in communications between the House and Senate as the regular session drew to a close.