Legislative Update: Sine die edition!

Teach the Vote
Date Posted: 6/01/2015 | Author: Jennifer Mitchell, CAE
We've survived 140 long days and can now wrap up the 84th legislative session! Shortly after noon today, the Texas Senate adjourned sine die. The House followed suit about 20 minutes later, after several speeches and recognition of legislators who are not returning next session. Among those who announced their retirement from the House are Rep. Jimmie Don Aycock (R), who chaired the House Public Education Committee, and Rep. Sylvester Turner (D), who served since 1988 and held several leadership posts. We'll have more on our friends' announcements and will be posting a complete wrap-up of education bills here on Teach the Vote this week. In the meantime, here's what happened to the remaining school-related bills that saw action over this last weekend of the session.
Money matters
We reported over the weekend on final passage of the state's appropriations bills. With the budget finalized, there were a few lingering pieces of that compromise still pending. On Friday, May 29, both the House and Senate approved a conference committee report on 
SB 1
by Sen. Jane Nelson (R), which increases the homestead exemption for property taxes by $10,000, subject to voter approval. It was part of the legislature's compromise on a combination property tax and franchise tax cut that adds up to almost $4 billion;
HB 32
by Rep. Dennis Bonnen (R), the franchise tax vehicle, was already sent to the governor. Also related to funding, there was another high-profile bill still pending this weekend to curtail state spending. 
SB 9
by Sen. Kelly Hancock (R), was designed to restrict the state's constitutional spending limit, based on a calculation that factors in population growth and inflation. It languished in a conference committee this weekend until an announcement came that House and Senate conferees could not reach an agreement.
Accountability and "A through F" ratings
HB 2804
 is
Rep. Jimmie Don Aycock's (R) bill to overhaul the state's accountability system and place slightly less emphasis on the role of student test scores in how schools are rated. The Senate adopted a conference committee report on the bill Saturday, and the House followed suit on Sunday. The Senate's vote to approve the final version of the bill was unanimous. The
House's final vote on HB 2804 was 119 to 17
. As finally passed, the bill includes a requirement, which 
ATPE opposed
, to assign "A through F" grades to school campuses in lieu of existing accountability ratings. "Under the bill," as described in an
article by Morgan Smith in The Texas Tribune yesterday
, "student performance on state standardized exams would remain the primary measure of school performance. But it would no longer be as dominant a factor in determining a school's accountability rating. About 45 percent of the rating would take into account a variety of additional information — such as community engagement, AP course enrollment, attendance and dropout rates." The legislature also gave final approval to 
HB 1842
 by Rep. Jimmie Don Aycock (R), which deals with a five-year timeline for accountability sanctions and interventions for low-performing traditional and charter schools. The bill includes replacing a school board or charter governing board with an appointed board of managers if the district fails to improve the performance of a persistently low-performing campus. While the bill contemplates potentially much harsher sanctions at the district level, it deletes provisions from current law that mandated or strongly encouraged the indiscriminate removal of principals and classroom teachers from struggling campuses. ATPE has long opposed the current statutory language, which only served to destabilize already struggling schools. After the House passed its version of HB 1842 with only a single no vote, the Senate passed a substitute version on May 26 that added numerous floor amendments, most taken from other bills that would otherwise have died. The controversial amendments included Sen. Larry Taylor's (R) "innovation zones" school deregulation language from SB 1241; Sen. Royce West's (R) "Opportunity School District" (now called a  "School Turnaround District") plan from SB 669; and language expanding charter and virtual schools. On Friday, Chairman Aycock announced that the House would not accept all of the Senate's changes and sent the bill to a conference committee. As negotiated by the House and Senate conferees, the final version of HB 1842 preserves the district-wide version of Sen. Larry Taylor's "innovation zone" plan. ATPE previously opposed both multi-campus and district-wide "innovation zones" in Taylor's standalone bill; however, of all the numerous alternative management and deregulation proposals that were advanced this session, the "innovation zones" concept was perhaps one of the least objectionable ideas. Unlike the remainder of HB 1842 that focuses on struggling campuses, "districts of innovation" or "innovation zones" are limited to those with acceptable or higher accountability ratings. ATPE will monitor the implementation of the bill should any school district choose to take advantage of the new option. The final version of HB 1842 does not include any of the controversial language creating an "opportunity" or "school turnaround district" (OSD/STD); nor does it include language on charter school closures or reauthorizations or on the expansion of virtual schools. The Senate's final vote to adopt the conference committee report on HB 1842 was 26 to 5, with Sens. Chuy Hinojosa (D), Jose Menendez (D), Carlos Uresti (D), Kirk Watson (D), and Judith Zaffirini (D) voting against it. In the House, the motion passed by a vote of 125 to 18;
click here to find out how your House member voted
on the final version of HB 1842.
Student testing and curriculum
The House and Senate both approved a bill that attempts to reduce the amount of time spent on state-mandated testing in grades three through eight. 
HB 743
 by Rep. Dan Huberty (R) also calls for auditing of state contracts with test vendors and aims to limit the breadth of curriculum standards known as the Texas Essential Knowledge and Skills (TEKS) that are included on standardized tests. The Senate voted 27 to 4 to adopt a conference committee report on the bill on Saturday; Sens. Paul Bettencourt (R), Konni Burton (R), Kelly Hancock (R), and Van Taylor (R) voted against it. On Sunday, the House accepted the conference committee report by a vote of 143 to 1, with Rep. David Simpson (R) casting the only vote against it. As finally passed, the ATPE-supported bill requires state tests to be validated before being administered and also designed so that 85 percent of students can complete the test within an allotted time frame. HB 743 also calls for the Texas Education Agency (TEA) to conduct a comprehensive study of the tests and the TEKS.
HB 2349
 by Rep. Jimmie Don Aycock (R) relates to student testing and curriculum standards. The bill makes several technical changes to testing requirements that were modified substantially in 2013 pursuant to House Bill 5. The House and Senate passed differing versions of this bill in May. On Friday, May 29, the House voted to accept the Senate's changes to HB 2349; Reps. Matt Schaefer (R) and David Simpson (R) were the only representatives who opposed the motion to concur. ATPE supported the bill.
SB 313
 by Sen. Kel Seliger (R) is another bill ATPE supported that deals with narrowing the curriculum standards, state testing, and instructional materials. Yesterday, the House and Senate both voted to approve a conference committee report on the bill. Sens. Paul Bettencourt (R), Bob Hall (R), Don Huffines (R), and Van Taylor (R) voted against the motion to approve the agreed-upon bill in the Senate. The House vote was
86 to 50
. The bill as finally passed requires the State Board of Education (SBOE) to review and narrow the content and scope of the TEKS for foundation curriculum subjects. SB 313 also calls for TEA to provide individual students with a detailed performance report for each TEKS standard affiliated with a state test. The conference committee's final version of the bill stripped out a House floor amendment providing students in special education programs with a means to opt out of STAAR testing requirements, which might have conflicted with federal law.
Educator preparation, certification, and discipline matters
A conference committee was appointed to iron out differences between House and Senate language for
HB 2205
by Rep. Myra Crownover (R). The bill changes the composition of the State Board for Educator Certification and requires one non-voting member of the board to have worked for an alternative certification program. It also makes modifications to the accountability system for educator preparation programs. The bill includes language taken from another educator preparation bill,
HB 2566
by Rep. Gary VanDeaver (R), which requires a survey of new teachers' satisfaction to be factored into the accountability system, training for all certification candidates in educating students with dyslexia, and a complaint procedure for candidates to pursue against ed prep programs.  As it did with several other bills, the Senate amended several of its own dying bills onto HB 2205 last week, and most of those changes survived the conference committee. Principally, the Senate added language from Sen. Kel Seliger's (R)
SB 892
 to lower the statutory minimum GPA for admission to an educator preparation program from 2.75 to 2.5. The bill adds a new requirement for each cohort entering an educator preparation program to maintain a 3.0 GPA, however. The Senate also integrated Sen. Paul Bettencourt's (R)
SB 1003
making it easier for school districts to issue teaching permits to non-certified CTE teachers and his
SB 1222
 giving the commissioner of education power to issue subpoenas when investigating educators for possible misconduct. The conference committee stripped out language that would have required 30 hours of field-based experience delivered in a classroom setting before an alternative certification candidate could be hired as a teacher of record. The bill as finally passed also limits retakes of certification exams to four attempts. Yesterday, the Senate approved the conference committee report on HB 2205 by a vote of 19 to 12. All Democratic senators voted against the motion to approve HB 2205 except for Sen. Eddie Lucio (D) who voted for it; while Sens. Jane Nelson (R) and Robert Nichols (R) were the only Republican senators to break ranks with their party and vote against the motion to approve the conference committee report on HB 2205. On the House side, the final vote was 125 to 16, with Reps. Diego Bernal (D), Garnet Coleman (D), Nicole Collier (D), Harold Dutton (D), Joe Farias (D), Mary Goznalez (D), Roland Gutierrez (D), Abel Herrero (D), Todd Hunter (R), Trey Martinez-Fischer (D), Poncho Nevarez (D), Justin Rodriguez (D), Toni Rose (D), David Simpson (R), Jonathan Stickland (R), and Armando Walle (D) voting against it. While were are disappointed in the decision to lower individual admission standards for alternative certification programs, ATPE appreciates that the bill likely contains more positive changes than negative ones in the long run.
Suicide prevention
ATPE-requested legislation to try to deter youth suicide is heading to the governor soon.
HB 2186
 by Rep. Byron Cook (R) deals with training educators in spotting and responding to warning signs of suicide among students. The bill honors the memory of suicide victim Jonathan Childers, who was the teenage son of Kevin Childers, an ATPE member from Fairfield ISD. After the upper chamber made minor changes to the bill, the House voted Friday, May 29, to concur in the Senate amendments. The vote was 141 to 5, with Reps. Larry Phillips (R), Matt Rinaldi (R), Matt Schaefer (R), Jonathan Stickland (R), and Tony Tinderholt (R) opposing it.
Breast-feeding accommodations for school employees
HB 786
by Rep. Armando Walle (D) will require schools and other public employers to provide certain accommodations for employees to express breast milk and prohibit workplace discrimination against such employees. The ATPE-supported bill was sent to a conference committee after the House and Senate could not agree on language. However, the committee was later discharged and the House voted unanimously on Saturday, May 30, to accept the Senate's version of the bill.
School counselors
HB 18
by Rep. Jimmie Don Aycock (R) relates to college and career readiness training for certain public school counselors. The bill would create post-secondary education and career counseling academies for certain school counselors and make stipends available to those who attend the academies. ATPE supported the bill. On Sunday, May 31, the House and Senate both voted to approve a conference committee report on HB 18, which preserves most of the Senate's language. The final vote on the negotiated bill was 135 to 8 in the House and 30 to 1 in the Senate.
Charter schools
A pair of bills by Rep. Marsha Farney (R) dealing with charter schools were finalized on Friday. First, 
HB 1170
 includes certain charter schools in the definition of local governmental entities in order to allow them to enter into contracts and risk pools with other local entities. The move is meant to allow charter schools to save money on needed purchases, services, and liability insurance. The House voted Friday to accept Senate changes to the bill and finally pass it. The vote was 140 to 2, with opposition coming from Reps. Terry Canales (D) and J.D. Sheffield (R). 
HB 1171
 relates to immunity provisions for charter schools. Once again, the House voted 143 to 1 to accept the Senate's version of the bill; Rep. Larry Phillips (R) was the only no vote on the motion to concur.
Cameras in the classroom
SB 507
by Sen. Eddie Lucio (D) calls for school districts to equip self-contained classrooms serving students in special education programs with video surveillance cameras, notify parents and staff of the installation of the cameras, and keep recorded video footage on file for at least six months. The House and Senate voted yesterday to approve a conference committee report on the bill. The vote was 23 to 8 in the Senate and 140 to 3 in the House.
Ethics reform
An attempt to pass an ethics reform bill died after House and Senate leaders could not agree on language. 
SB 19
 by Sen. Van Taylor (R) was sponsored in the House by Rep. Byron Cook (R). After the two chambers passed dramatically different versions of the bill, a conference committee failed to reach a compromise. Negotiations fell apart over "dark money," with the House wanting to shed light on secret contributions to non-profit groups advancing political agendas and the Senate refusing to budge on the contentious issue.
---
We at ATPE are so grateful to all the members who helped us advocate for legislation to help public education students and staff and stop numerous bad bills from becoming law. Thank you for being engaged educators, parents, and citizens and for reaching out to your legislators with input when others were trying to drown out the voices of pro-public education voters.
06/02/2023
The HB 100 voucher scheme dies at the end of regular session, plus a special session and the TEA takeover of Houston ISD begin.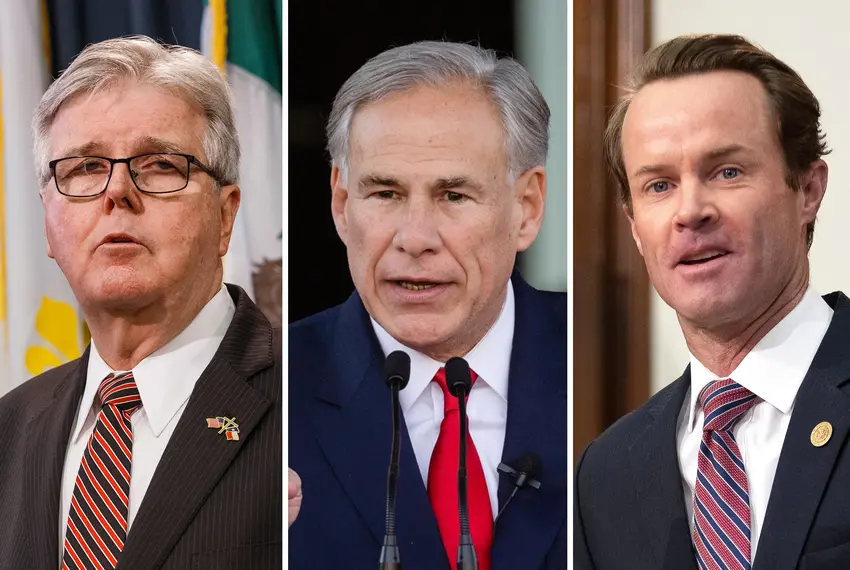 06/01/2023
Always happy to castigate the Texas House, Patrick breaks form to criticize the governor as misinformed and unsympathetic toward homeowners.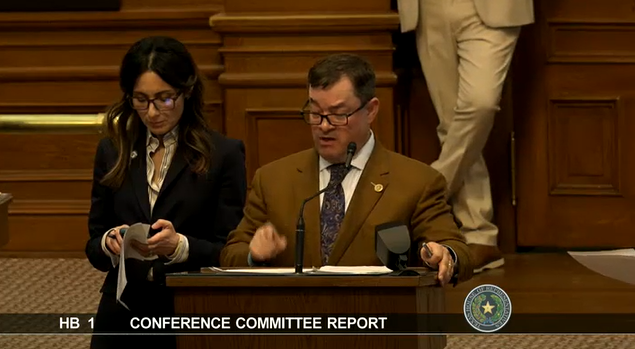 School Finance, Retirement | TRS | Social Security, Texas Legislature, Privatization | Vouchers, Educator Compensation | Benefits
05/30/2023
HB 100 was a casualty of a breakdown in communications between the House and Senate as the regular session drew to a close.