Legislative Update: Senate committee tackles teacher pay and pre-K, graduation bill heads to governor's desk, anti-suicide bill gains support

Teach the Vote
Date Posted: 4/30/2015 | Author: Jennifer Mitchell, CAE
Today the Senate Education Committee is hearing House Bill (HB) 4 by Rep. Dan Huberty, a bill to increase funding to pre-kindergarten programs that implement certain quality control measures. ATPE supports HB 4, which Chairman Larry Taylor (R) says he expects the committee to vote on later today. The bill represents one of Gov. Greg Abbott's legislative priorities but has been at the center of recent tensions among state leaders after a panel advising Lt. Gov. Dan Patrick (R) blasted the bill and referred to public schools as "Godless." (For related content, check out this week's op-ed in the Austin American-Statesman by Charles Johnson of Pastors for Texas Children responding to the group's remarks about the pre-K bill and criticizing the Senate's passage of several "bills designed specifically to demoralize teachers.") The Senate committee will also hear Senate Bill (SB) 1303 by Sen. Jose Menendez (D), a bill calling for teachers to receive a $4,000 pay raise. Read ATPE's press statement in support of SB 1303. Teacher salaries have been a hot topic for debate this session, as two high-profile bills to do away with the state minimum salary schedule for teachers are languishing over on the House side. Other bills on today's Senate Education Committee agenda include SB 625 by Sen. Chuy Hinojosa (D) on prohibiting the use of tasers against public school students, SB 1004 by Sen. Paul Bettencourt (R) regarding certain dual-credit courses offered by junior colleges in the Harris County area, and SB 1058 also by Sen. Hinojosa on superintendents' requirement to report information about educators in their districts who engage in certain misconduct. The committee may vote out other bills that are pending and have already been heard when it reconvenes later today.
---
Following a motorcycle accident that necessitated surgery, Sen. Kel Seliger (R) returned to the Senate this week in time to see his
SB 149
sent on its way to the governor's desk. The bill allows for the creation of individual graduation committees to determine if certain students should graduate high school despite having failed a mandatory STAAR test. The Senate voted yesterday, April 29, to concur in amendments added to the bill by the House of Representatives. The final Senate vote on the ATPE-supported bill was
29 to 2
, with Sens. Kelly Hancock (R) and Charles Schwertner (R) voting against the motion. SB 149 now awaits the governor's signature.
---
A bill to do away with educators' ability to use payroll deduction to pay dues to educator associations and for other conveniences remained on the Senate's calendar, but did not get called up for a floor debate today. The bill is
SB 1968
by Sen. Joan Huffman (R). Additionally, Sen. Larry Taylor's virtual voucher bill,
SB 894
, was placed on the Senate Intent Calendar earlier this week but then removed. Senators appear to be having second thoughts about the bill's hefty fiscal note and lack of accountability measures. ATPE has opposed both measures.
---
The House Public Education Committee held another nine-hour meeting on Tuesday, April 28, during which numerous bills were put to a vote. The committee heard lengthy debate on
SB 6
by Sen. Larry Taylor (R), the bill calling for "A through F" accountability grades to be assigned to public school campuses in lieu of existing accountability ratings. Most education groups offered testimony
against the bill
, including ATPE Lobbyist Monty Exter who described SB 6 as worthless and emphasized the need to "dig down deeper than the indices" to make real changes to the accountability system before merely tinkering with labels. He added that "oversimplification in the name of transparency" would be "unproductive" for public school students. Chairman Jimmie Don Aycock (R) surprised some members of the committee by announcing that he was incorporating the "A through F" campus ratings into his accountability overhaul,
HB 2804
, which the committee then voted out favorably on a 7 to 4 vote. Aycock was later quoted as saying, "I'm personally willing to swallow 'A through F' if we get a better accountability system out of it." The committee also approved a duo of controversial bills that ATPE and similar education groups opposed based on concerns about privatizing the management of public schools and exempting them from state education laws. One bill is
HB 1536
by Rep. Harold Dutton (D) calling for the establishment of a statewide Opportunity School District for low-performing schools, which passed on a vote of 9 to 2. The other bill is a substitute version of 
HB 1798
by Rep. Joe Deshotel (D) relating to local control school districts. Deshotel's bill changes the existing home rule charter district law to make it easier for districts to opt out of state regulations; HB 1798 made it out of committee on a vote of 8 to 3. Here are some of the other bills that got a nod of approval from the House Public Education Committee on Tuesday evening:
HB 18 by Chairman Aycock relating to college and career readiness training for certain public school counselors.
CSHB 1300 by Rep. Giovanni Capriglione (R) relating to the required qualifications of persons admitted to educator preparation programs.
CSHB 1842 by Chairman Aycock relating to the assessment of intervention in and sanction of a public school that does not satisfy accreditation criteria.
CSHB 2205 by Rep. Myra Crownover (R) relating to educator preparation programs, including the appointment of a member of the State Board for Educator Certification with experience and knowledge of alternative educator preparation programs.
CSHB 2566 by Rep. Gary VanDeaver (R) relating to educator preparation programs.
CSHB 3347 by Chairman Aycock relating to revocation of a charter for an open-enrollment charter school and procedures for the disposition of property owned by a charter school after revocation or surrender of a charter.
CSHB 3987 by Rep. Marsha Farney (R) relating to programs in public schools designed to facilitate planning and saving for higher education and facilitate personal financial literacy instruction.
The House Public Education committee also heard but left pending
HB 4047
by Rep. Alma Allen (D), a bill that ATPE requested to ensure that charter school employees retain the right to participate in political activities and join educator associations, if they choose.
---
Also on Tuesday of this week, the Senate Education Committee heard
SB 1169
by Sen. Donna Campbell (R) relating to suicide prevention training for educators. The bill is very similar to
HB 2186
, which
ATPE urged Rep. Byron Cook to file on behalf of our member, Coach Kevin Childers
, who lost his son Jonathan to suicide two years ago. The Childers family was on hand Tuesday to testify in support of SB 1169, which the committee passed on a vote of 6 to zero. The Senate Education Committee also voted to send to the floor
SB 507
by Sen. Eddie Lucio (D). The controversial bill would require schools to video-tape classrooms upon the request of a parent of a student with special needs. Video would have to be kept on file by the school district for at least a year, and the bill would cost millions to be implemented statewide. It is worth noting that school districts already have the ability to videotape classroom  interactions, and several of them already do so.
---
Finally, ATPE congratulates
Rep. Ina Minjarez
, who was officially sworn in this afternoon as a member of the Texas House of Representatives. Following a string of special elections, today's ceremony marks the first time this session that the 84th Legislature has been full. San Antonio's Minjarez won a special election to fill the unexpired term of former representative and now Sen. Jose Menendez, who gave up his HD 124 House seat in order to run for the Senate.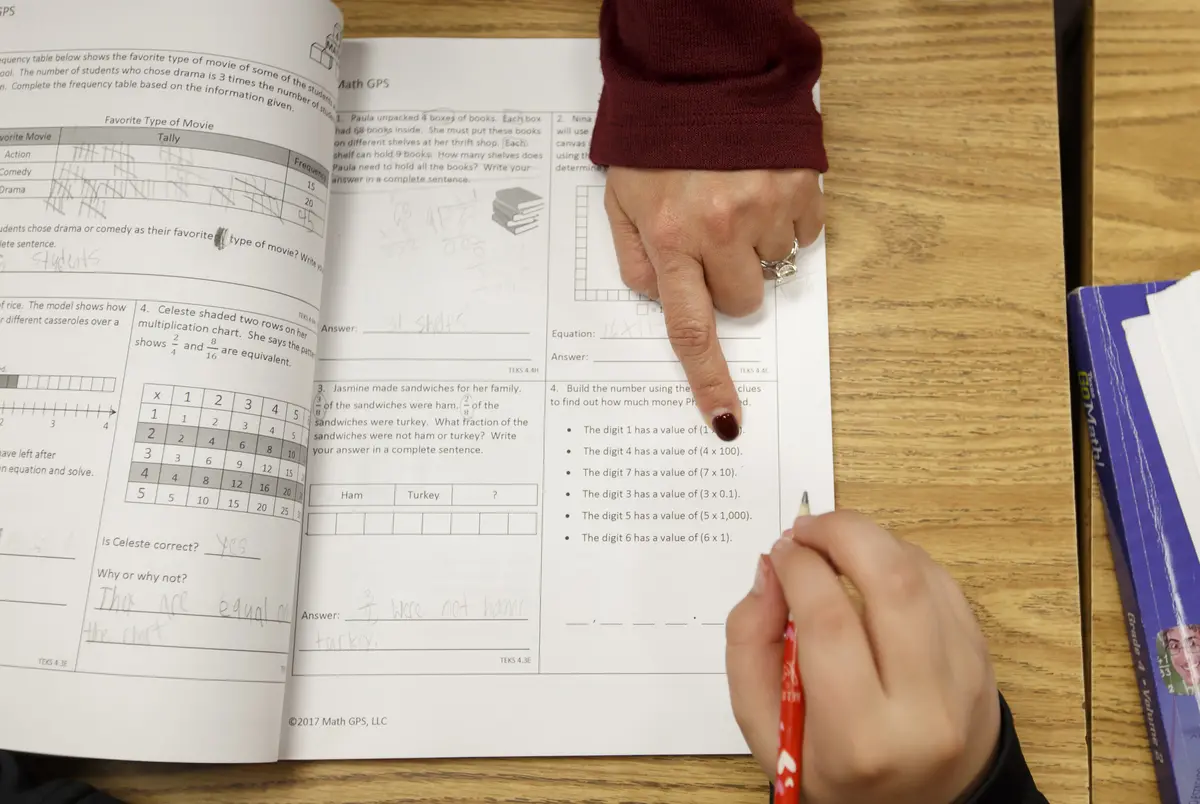 Texas Legislature, Educator Compensation | Benefits
01/30/2023
The pandemic, inflation and burnout have pummeled teachers in the last few years. Lawmakers from both parties agree they should get a pay bump — but it won't happen without negotiation.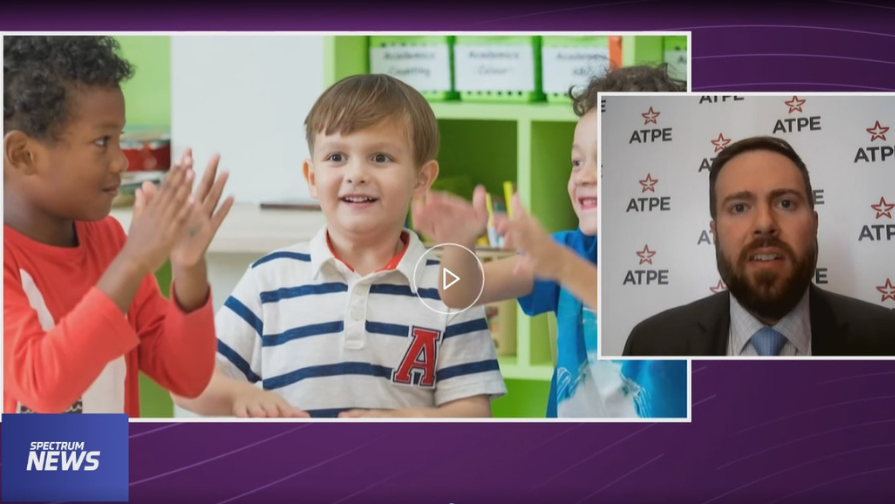 Texas Legislature, TEA | Commissioner | SBOE, Privatization | Vouchers, Deregulation | Charter Schools, Educator Compensation | Benefits
01/27/2023
Teacher pay and voucher bills are generating media attention, and Texas senators received their committee assignments this week.
Texas Legislature
01/23/2023
Texas Lt. Gov. Dan Patrick (R) announced Senate committee assignments Monday for the 2023 legislative session.