From TEA: Fifteen Texans to receive SBOE Hero for Children Award

Teach the Vote
Date Posted: 9/15/2014 | Author: Jennifer Mitchell, CAE
The Texas Education Agency (TEA) issued the following press release on Sept. 15, 2014: AUSTIN – The State Board of Education (SBOE) announced today that 15 Texans who provide hundreds of hours of volunteer service to Texas public schools will be honored with the Heroes for Children award at the SBOE meeting on Friday, Sept. 19. The Heroes for Children honorees are selected by the State Board members and recognized for volunteering their time, talents and skills to help improve the public schools in their communities. Each hero will receive a certificate of honor, a copy of the resolution scheduled for board approval, and photographs commemorating the ceremony. Each hero will also have his or her name engraved on a plaque that is permanently displayed at the Texas Education Agency The board will recognize these school volunteers in a ceremony on Friday at 9 a.m. in Room 1-104 of the William B. Travis State Office Building, 1701 N. Congress Ave., in Austin. The State Board of Education meeting and award ceremony will be broadcast online. A link to the webcast will be posted at http://www.texasadmin.com/tea.shtml. Recipients of the 2014 Heroes for Children award (along with a brief description of the contributions each has made to Texas schoolchildren) appear below:
Javier Hernandez (Ector County ISD – SBOE District 1) - Hernandez volunteered more than 400 hours during the 2013-14 school year as a bilingual math tutor for students at Hays Elementary, San Jacinto Elementary and new Tech Odessa schools.
Lorena A. Cuellar (Weslaco ISD – SBOE District 2) - A volunteer for 17 years, Cuellar works with the families of students with learning disabilities, the WISE Business Partnership Committee, the WISD Dyslexia Program and the WISD Student Health Advisory Council.
Dave Gannon (Northside ISD – SBOE District 3) - Gannon, a volunteer with the Northside ISD Education Foundation, has been a mentor and tireless advocate for thousands of students and teachers in Bexar County.
Eugene Jones (Houston ISD – SBOE District 4) - A volunteer at Jones High School, Jones assists with lunchroom monitoring, mentoring, counseling, and even works with the custodial staff to ensure the school lunchroom is spotless for the students.
Lois White (Austin ISD – SBOE District 5) - White works with students at the LBJ Early College High School teaching them the importance of manners, deportment, respect and every day courtesies to use in school and business settings, hoping to prepare them for post-high school life.
Karri Parlevliet (Cypress-Fairbanks ISD – SBOE District 6) - Parlevliet tutors and mentors several students in various grades at Keith Elementary School. She has organized science-based demonstrations for the students, serves on the board of the Parent-Teacher Organization and coordinates a Volunteer Appreciation Breakfast.
Carol Scott (Fort Bend ISD – SBOE District 7) - Scott has served in many different capacities in the 10-plus years she has volunteered in the district. She has been a homeroom mom, PTO board member, reading tutor, and currently serves as the co-coordinator for the Youth Expanding Services (YES) program that encourages high school students to volunteer.
Herbert Gordon (Humble ISD – SBOE District 8) - Gordon has been a volunteer in the district for 30 years. His contributions include something as simple as working the sign-in table at an event to service on the district-level committees that help shape the future of the Humble ISD and the students.
Guessippini Bonner (Lufkin ISD – SBOE District 9) - Bonner has worked tirelessly to help the families of students of North Lufkin who are most at-risk. She is often called upon when the district has a child in need of some clothing, food, encouragement and direction. She is also the creator of Sarah's Hope, an organization that reaches out to young people as a way to enhance achievement through the fine arts.
Gustavo Perez (Leander ISD – SBOE District 10) - Perez is an active member of the Whitestone Elementary School Dual Language Parent Advisory Committee that helps the district plan and problem solve with the goal of increasing attendance at Dual Language family nights and with parent participation at the campus level. He also works extensively with the Tejas Lee Program every week.
Nicole Frieder (Coppell ISD – SBOE District 11) - Frieder has been a significant part of the district's School Health Advisory Council along with working tirelessly on the Cottonwood Creek Elementary School Library Committee, the school's hospitality committee and coaching the campus Destination Imagination team.
Relda Beall (Anna ISD – SBOE District 12) - The district's Early Childhood Center has been the recipient of Beall's expertise and commitment to volunteering. Each week Beall brings a moving van full of books to the school and using her literary specialist's skills helps students learn to read, to comprehend and to write.
Michael W. Johnston (Fort Worth ISD – SBOE District 13) - Johnston, a volunteer at Terrell Elementary and Paschal High schools, is described as a passionate supporter of quality public school education who is active on the parent-teacher organizations, the site-based management teams and is responsible for implementing a reading/mentor program.
Shauna Ramos (Burleson ISD – SBOE District 14) - Ramos volunteered more than 350 hours last year at The Academy at Nola Dunn. She has worked with a variety of projects including tutoring and mentoring at-risk students, working in the school library, providing artwork for class projects and working on the school's yearbook.
Dyron Howell (Amarillo ISD – SBOE District 15) - Howell is responsible for implementing the Snack Pak 4Kids programs in the Amarillo ISD. Each Thursday, a group of volunteers overseen by Howell, packs up and provides a backpack full of nutritious, healthy snacks for students to take home over the weekend so they won't go hungry.
School Finance, Educator Preparation | Certification, Retirement | TRS | Social Security, Texas Legislature, Curriculum | Instruction, Privatization | Vouchers, School Safety, Educator Compensation | Benefits
03/24/2023
ATPE testifies against vouchers at marathon Senate Education Committee hearing, plus House committees hear bills on student restraint, curriculum issues, pre-k certification, and more.
03/23/2023
The Texas Senate Education Committee heard overwhelming opposition to school vouchers in a marathon hearing Wednesday, March 23.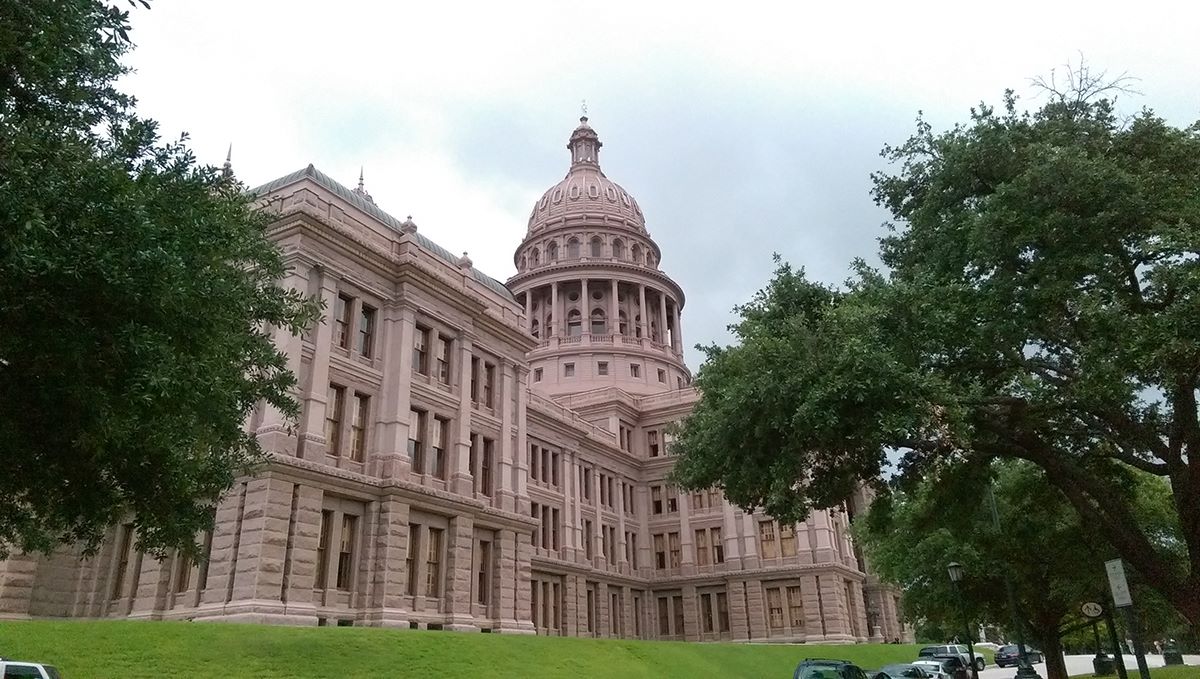 Educator Preparation | Certification, Texas Legislature, Curriculum | Instruction, Privatization | Vouchers, School Safety, Testing | Accountability
03/23/2023
The pace at the Capitol noticeably increased this week, including in the House Public Education Committee where ATPE testified on several bills.