General Election Results: Republicans sweep statewide offices, gain seats in Legislature

Teach the Vote
Date Posted: 11/05/2014 | Author: Jennifer Mitchell, CAE
Texas will welcome a new slate of statewide elected officials in January following yesterday's general election. With 98.98% of all precincts reporting, Republican Attorney General Greg Abbott won the Governor's race with 59.29% of the votes. Democratic Sen. Wendy Davis trailed Abbott with 38.87% of the vote, followed by candidates from the Libertarian and Green parties and a write-in candidate. In the race for Lt. Governor, Republican Sen. Dan Patrick earned 58.18% of the vote to defeat his Senate colleague Leticia Van de Putte, the Democratic nominee, who garnered 38.66% in yesterday's contest. The Libertarian and Green parties also fielded candidates. A complete breakdown of the numbers in the statewide races can be found here. In the race for Attorney General, current Sen. Ken Paxton (R) prevailed with nearly 59 percent of the votes, defeating Sam Houston (D). By roughly the same margin, another Republican, Sen. Glenn Hegar, defeated Democrat Mike Collier to become the state's next Comptroller. A special election will be called to fill Hegar's unexpired term in the Senate. Republican George P. Bush will become the state's new Land Commissioner after garnering almost 61 percent of the votes cast in that race; he defeated Democrat John Cook. And in the race for Agriculture Commissioner, voters chose former State Rep. Sid Miller (R) over Jim Hogan (D). Libertarian and Green party candidates also ran in those races but garnered only about 3 percent or less of the vote totals in each contest. One of the most disappointing statistics to come out of the Nov. 2014 general election is this one: only about one-third of all Texas registered voters turned out to cast votes statewide. Also of interest, in practically all of the statewide races, the Republican victor earned roughly 59 percent of the vote with Democratic candidates garnering approximately 38 percent. For the sake of comparison, the slate of Republican statewide candidates in 2010 defeated their Democratic opponents that year by a general margin of 60 to 40 percent. Among contested races for the Texas State Senate this fall, only one was deemed truly competitive by most election watchers. In the race to fill the open seat of Sen. Wendy Davis, voters in Senate District 10 chose Republican Konni Burton over Democrat Libby Willis and two third-party candidates. Burton (R) earned 52.8% compared to the 44.7% earned by Willis (D), representing a difference of about 15,000 votes. With Burton's win, the Republican party now holds 20 of the 31 seats in the Texas Senate, which is a net gain of one seat. The Democrats moved from holding 12 seats last year to holding 11 seats heading into 2015. With the loss of a seat, the Democratic minority in the Senate is still in a position to benefit from the upper chamber's unique two-thirds rule, but Dan Patrick has signaled his desire to eliminate the two-thirds rule and is likely to pursue that option now that he has been elected as the Senate's presiding officer in his role as Lt. Governor. In races for the Texas State House, there were few surprising outcomes, but a handful of races were closely watched yesterday. In Galveston's open race to fill the HD 23 seat of Rep. Craig Eiland (D), who retired, the Republican candidate Wayne Faircloth defeated well-known Democratic judge Susan Criss. Another closely watched race was in Arlington's HD 94, where Republican Tony Tinderholt surprisingly defeated the incumbent and longtime education ally Rep. Diane Patrick during the primary elections this spring; Tinderholt prevailed last night over both Cole Ballweg (D) and Robert Harris (L). A race for HD 105 in Irving pitted Rodney Anderson (R) against Susan Motley (D) and a Libertarian candidate; Anderson, who is returning to the House, toppled incumbent Rep. Linda Harper-Brown (R) during a primary challenge earlier this year and similarly defeated both his opponents last night. In what has seemingly become a tradition in Houston's HD 149, incumbent Rep. Hubert Vo (D) survived yet another challenge from the right this year when he defeated Al Hoang (R). In a couple of races not as closely watched heading into yesterday's election, there were two Democratic incumbents who lost narrowly to Republican challengers. In HD 117, incumbent Phillip Cortez (D) lost to challenger Rick Galindo (R) by a difference of four percentage points. In Houston's HD 144, incumbent Mary Ann Perez (D) was just 155 votes behind her challenger, Gilbert Pena (R). With the defeat of Reps. Cortez and Perez, along with a Republican win in the open HD 23 race, the GOP picks up a net gain of three seats in the House, where the split will be 98 Republicans to 52 Democrats. The full list of results by percentage in yesterday's contested House and Senate races can be found here. In contested races for the State Board of Education (SBOE), all incumbents retained their seats. Erika Beltran, a Democrat from Dallas, was elected to fill the only open seat in District 13 currently held by retiring board member Mavis Knight. A list of all the votes cast and corresponding percentages from yesterday's contested SBOE races can be viewed here on Teach the Vote.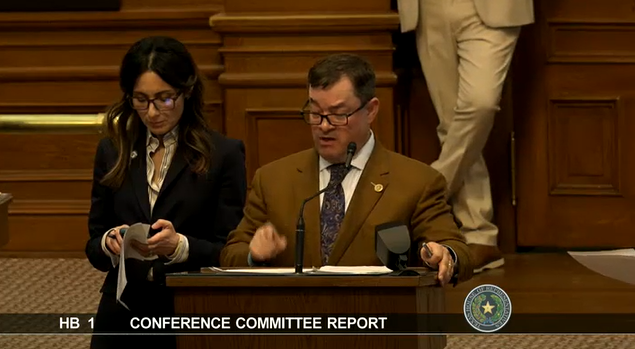 School Finance, Retirement | TRS | Social Security, Texas Legislature, Privatization | Vouchers, Educator Compensation | Benefits
05/30/2023
HB 100 was a casualty of a breakdown in communications between the House and Senate as the regular session drew to a close.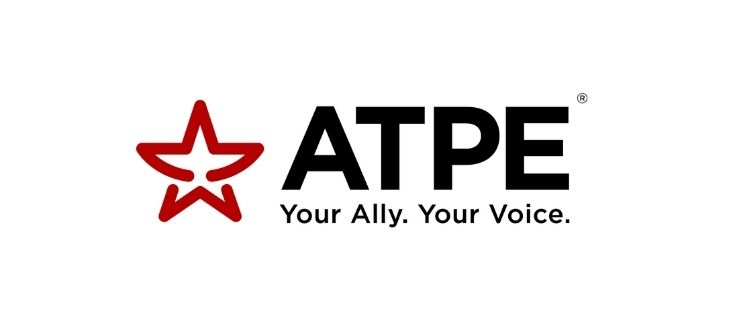 School Finance, Texas Legislature, Privatization | Vouchers, Educator Compensation | Benefits
05/28/2023
ATPE thanks legislators who stood strong with public education students and educators during the 2023 regular legislative session.
School Finance, Retirement | TRS | Social Security, Texas Legislature, Educator Rights, Curriculum | Instruction, Privatization | Vouchers, School Safety, Educator Compensation | Benefits
05/26/2023
Vouchers are still a threat and the attorney general faces impeachment in the final days of the 88th Legislature.