ATPE expresses concern over teacher evaluation plans during House committee hearing

Teach the Vote
Date Posted: 5/15/2014
The House Public Education Committee held an interim hearing yesterday, May 14, to discuss the state's new plans for teacher and principal evaluations and other issues relating to teacher quality. The Speaker of the House asked the committee to study these issues during the interim. Yesterday's hearing consisted of four panels of invited witnesses, followed by public testimony from several stakeholders, including ATPE member Stephanie Stoebe. Stoebe served on a steering committee of teachers appointed by the Texas Education Agency (TEA) to give feedback on the new evaluation system and proposed teaching standards. Read more about the steering committee's work and the state's plans for the new evaluation system in the upcoming Summer 2014 issue of ATPE News. The first panel of invited witnesses yesterday consisted of teachers and principals who shared their experiences with innovative instructional practices, such as using flipped classrooms. For the second panel, former Commissioner of Education Jim Nelson appeared on behalf of the Texas Teaching Commission. He explained the commission's 2012 study of issues relating to the teaching profession and noted that most of the time was spent discussing teacher evaluation and compensation. Representatives of the state's four largest teacher groups who initially served on the commission withdrew from it in late 2012 because they could not support directions being taken by the commission on several issues, including evaluation. Nelson testified that commission members believe student growth should make up more than 20 percent of a teacher's evaluation. Representatives from TEA made up the third panel. Michele Moore, Associate Commissioner for Educator Leadership and Quality, and TEA Deputy General Counsel Von Byer were there to provide updates on teacher quality initiatives and explain the new teacher and principal evaluation system developed by TEA. Legislators on the committee expressed concern regarding the timeline for implementation of the system, which calls for piloting in the 2014-15 school year and full statewide implementation in 2015. TEA staff acknowledged that without a special session, the Texas Legislature would have to change state law to require statewide implementation prior to receiving feedback from the pilot study. TEA also confirmed that the value added-portion of the new evaluation system as proposed will not even be completed until mid-June. ATPE Governmental Relations Manager Jennifer Canaday testified as part of the fourth panel along with representatives of TCTA, Texas AFT and TSTA. All four invited witnesses stressed concern over TEA's decision to include a value-added measure at the individual teacher level in the new evaluation plans. Each of the panelists pointed to an abundance of research suggesting VAM is an inaccurate measure of teacher performance for purposes of high-stakes employment decisions. Due to this research, Canaday conveyed that  ATPE had suggested to Commissioner of Education Michael Williams that VAM be used only at the campus level or higher for evaluation purposes, as opposed to the individual teacher or classroom level. Canaday also explained how the design of the new evaluation system had been dictated by the terms of an NCLB waiver that Texas has been trying to secure from the U.S. Department of Education. In a letter sent to House Public Education committee members on the eve of the hearing, Commissioner Williams insisted that the NCLB waiver was not the reason for the evaluation changes. However, as Canaday explained to legislators yesterday, the federal government, through Secretary of Education Arne Duncan, has demanded that student growth make up at least 20 percent of teacher evaluations and has used the NCLB waiver process as a means of forcing states to adopt controversial reforms, such as tying teacher evaluations to test scores or adopting the Common Core national curriculum. All members of the panel of teacher group advocates encouraged TEA to continue to negotiate with the U.S. Department of Education and seek an extended timeline in which to work. At minimum, an additional year is needed before statewide implementation so that any data or feedback from the pilot year can be incorporated and changes made where necessary. "We should tell Secretary Duncan that we are Texas and we have 5 million students and we want to get this right," Canaday told the committee. "We need to be negotiating from a position of strength and asking for an extension of time or different parameters." Canaday also pointed out that parents would never tolerate the use of controversial VAM methods, which she likened to "secret statistical voodoo" in some instances, to make high-stakes decisions about students, such as determining their class rank or course grades. "If VAM is not good enough for students, why are we insisting that it be used on teachers?" she asked rhetorically. Additionally, Canaday reiterated ATPE's belief that in order to improve the profession and better recruit and retain teachers we should raise standards to enter the profession, offer all new teachers mentoring opportunities, pay teachers more professionally and give them career advancement opportunities that don't necessarily require them to leave the classroom. She also told members about the TELL Texas survey on teachers' working conditions, which is taking place now and has the potential to generate valuable data that can assist us with teacher retention efforts and improving student achievement without the use of test scores. Canaday urged legislators on the committee to follow up with school leaders back in their districts to encourage full participation in the TELL Texas survey, which ends May 31. View an archived broadcast of the full hearing here.
06/02/2023
The HB 100 voucher scheme dies at the end of regular session, plus a special session and the TEA takeover of Houston ISD begin.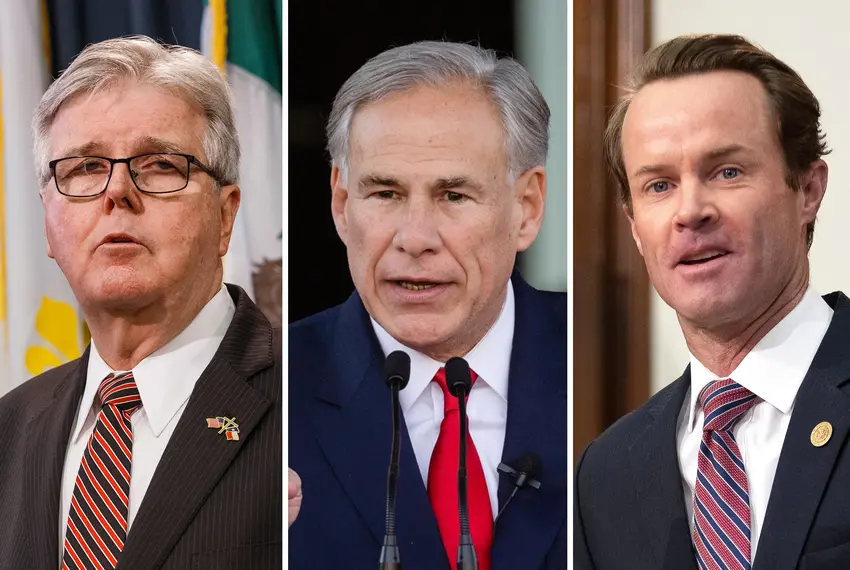 06/01/2023
Always happy to castigate the Texas House, Patrick breaks form to criticize the governor as misinformed and unsympathetic toward homeowners.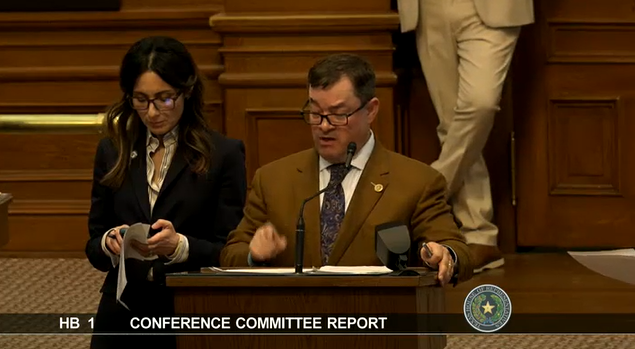 School Finance, Retirement | TRS | Social Security, Texas Legislature, Privatization | Vouchers, Educator Compensation | Benefits
05/30/2023
HB 100 was a casualty of a breakdown in communications between the House and Senate as the regular session drew to a close.