Vote for candidates who will prioritize public education

Teach the Vote
Date Posted: 3/04/2014 | Author: Jennifer Mitchell, CAE
This is the 12th and final post in our A Dozen Days, A Dozen Ways to Vote Your Profession series.
---
At issue: 
Over the last dozen days, we've written about the specific education issues at stake in tomorrow's primary elections and why your vote is so important to the future of our state. Here's a quick recap:
Day 1: Vote for candidates who will prioritize education funding. A district judge has ruled our school finance system unconstitutional, saying it fails to fund schools adequately or equitably. Texas is among the 10 lowest states in the nation for per-pupil spending. Despite huge enrollment increases and a projected budget surplus, our funding for public education rests at about the same level it did in 2003. We must elect candidates who will fix our broken school finance system and provide our students and educators with the necessary resources.
Day 2: Vote for candidates who will protect your retirement. The Teacher Retirement System (TRS) helps Texas attract and retain high-quality teachers and generates $14.7 billion for the Texas economy. TRS is one of the highest-performing pension plans in the country, and its defined-benefit structure gives educators retirement security. Some legislators and candidates want to private teacher retirement or convert TRS to a defined-contribution structure similar to a 401(k) plan, in which educators' retirement benefits will not be guaranteed. We must elect candidates who will protect TRS and maintain its defined-benefit structure.
Day 3: Vote for candidates who will address standardized testing. Student testing dominates education and has become a giant, profitable industry at the expense of taxpayers. Student test scores are being used to rate schools, justify funding, determine educator pay, and evaluate the effectiveness of teachers and principals. Schools are being shut down or privatized as a result of poor test performance, and students are paying the price for all of the relentless testing that gets in the way of quality instruction. The Legislature took small steps to address high-stakes testing in 2013, but more needs to be done, especially in the lower grades. We must elect candidates who will fight for students, parents and educators, not the vendors who profit off of standardized testing.
Day 4: Vote for candidates who will raise the standards for becoming a teacher in Texas. Teacher quality is critical to student success, but Texas has failed to ensure that all teachers have the necessary content knowledge, foundational skills and support they need to be effective in the classroom. Texas must raise its standards for entrance into the profession in order to compete globally and keep up with rising accountability demands on our schools and students. We've spent too much time trying to "get rid of bad teachers" instead of nurturing great teachers from the start with initiatives such as new teacher mentoring. We must elect candidates who are willing to invest in teacher quality.
Day 5: Vote for candidates who will fight private takeovers of public schools. Well-funded groups want to outsource public education to the private sector at taxpayers' expense. They argue that "school choice" will improve public education through competition, whether it's in the form of a traditional voucher, tax credit (sometimes called an "opportunity grant" or "scholarship") or turning low-performing schools over to private companies to be operated similar to charter schools. In reality, privatization is bad for students, teachers and taxpayers. We must elect candidates who will fight privatization of our public schools in any form.
Day 6: Vote for candidates who will insist on class-size limits. Smaller classes have been shown to improve education by increasing the interaction between teachers and individual students, minimizing discipline issues, improving classroom management, boosting teacher morale and producing better educational outcomes for students. State law limits classrooms in grades K-4 to no more than 22 students per teacher, but thousands of schools routinely request class-size waivers each year. Smaller classes cost more money, making class-size limits a frequent target for politicians who want to cut education spending wherever possible. We must elect candidates who will keep classes small for the sake of quality instruction, classroom discipline and student safety.
Day 7: Vote for candidates who will make sure teacher evaluation systems are valid, fair and easily understood. Right now the Texas Education Agency is developing a new teacher appraisal system at the behest of the federal government. The new system is expected to include student growth as a significant factor in teacher evaluations, and the state plans to use a controversial statistical analysis tool to hold teachers accountable for how their students perform on state standardized tests, despite the growing backlash against high-stakes testing. With these changes in the works, the Legislature will be forced to address appraisal-related issues in 2015. We must elect candidates who will demand transparency and fairness in teacher evaluations.
Day 8: Vote for candidates who will support real solutions for struggling schools. Schools districts that fail to meet accountability targets will soon be graded on an "A" through "F" scale, and low-performing schools in Texas already face harsh sanctions, including closure or private management. Some legislators want to force the schools they deem as failures into a separate "achievement" school district that would be privately managed and exempt from many state laws. We cannot truly help struggling schools and students by labeling entire districts as failures, outsourcing schools to private companies that don't have to answer to local parents and voters, stripping educators of their contract rights and salary protections, and limiting schools' access to resources. Schools with the highest needs are also being staffed with the least-experienced educators. We must elect legislators who support adequate and equitable education funding and making sure our most needy public schools have access to necessary resources, including high-quality, experienced educators.
Day 9: Vote for candidates who will ensure educators' access to quality healthcare. State insurance programs for active and retired educators are approaching a funding crisis due to rising healthcare costs and inadequate public education funding. In TRS-ActiveCare, the health insurance program for active education employees, premiums are increasing by 9 to 25 percent each year, with educators bearing the burden for most of the rate hikes. TRS-Care, the health insurance program for retired educators, will run out of funding in 2016 unless the Legislature takes action. We must elect candidates who will address these budget needs and make sure educators have access to quality health insurance.
Day 10: Vote for candidates who will give Texas educators a voice in curriculum design. Ideological disputes about curriculum at the State Board of Education (SBOE) and in the Legislature have too often prevented Texas from implementing high-quality standards and giving educators appropriate input on what is taught in our schools. Texas educators should determine the appropriate content and methodology behind what is taught—not politicians or policymakers from outside our state. We must elect legislators and SBOE members who will rely on educator input when curriculum decisions are made, fight nationalization of our curriculum through programs like the Common Core, and be willing to improve the overall structure of our curriculum standards (TEKS) to ensure that they are useful and manageable.
Day 11: Vote for candidates who will improve teacher compensation. Teacher salaries help to recruit and retain high-quality teachers, but Texas teacher pay lags behind the national average. Keeping salaries competitive with other professions and private industry is also critical. Differentiated pay, stipends and bonuses are helpful, but we must maintain an adequate base pay structure for all teachers through the state's minimum salary schedule. Setting a minimum floor for teacher salaries in their first 20 years of teaching fosters retention, directs money to the classroom and helps to stabilize the Teacher Retirement System. We must elect candidates who will stand up for teacher compensation and will protect the integrity of the minimum salary schedule while still giving districts flexibility to customize strategic compensation payments above the state minimums according to local needs.

Day 12: Vote for candidates who will prioritize public education

. The future of our state is what's really at stake in the 2014 elections. Our elected leaders must commit the resources necessary to give all children the tools necessary to succeed. In today's global marketplace, a strong public education system is essential to our state's economy. We cannot attract profitable industries and businesses to Texas if we are not able to supply the educated workforce that will be needed to support them.
Prioritizing public education means fixing our unconstitutional school finance system: 
Waiting for protracted litigation to play out is shortchanging our state's children. It's time to elect strong advocates who will readily acknowledge the flaws in the system and get busy trying to fix them, rather than siding with defenders of the status quo.
Prioritizing public education means supporting schools and educators, not the big corporations looking to profit off Texas' 5 million students:
Under the guise of accountability and leaving no child behind, business interests have been allowed to profit off the perceived failures of public education for far too long. Billions of dollars have been spent on testing and analyzing data from tests, all geared toward proving the shortcomings of our students and schools so that privatization will look like the only viable solution, taxpayers will demand private school vouchers or rebates, parents will flock to charter schools, virtual education vendors will sell more products, schools will hire fewer teachers and governments will spend less money on public education. It's time for educators to silence the ill-informed, inflammatory rhetoric of "reformers" whose main objective is to kill public education and privatize our schools.
Tomorrow is the last chance for educators to take a stand for public education in the 2014 primaries:
View your candidates' profiles using our
2014 races
search tool, view incumbents' voting records, read the candidates' own responses to our issue-related survey, and review additional information collected by the ATPE staff to help you identify and support pro-public education candidates. Also, be sure to share this information with your friends and family. In these elections, you have the power to become the real voice behind public education.
Vote your profession.
06/02/2023
The HB 100 voucher scheme dies at the end of regular session, plus a special session and the TEA takeover of Houston ISD begin.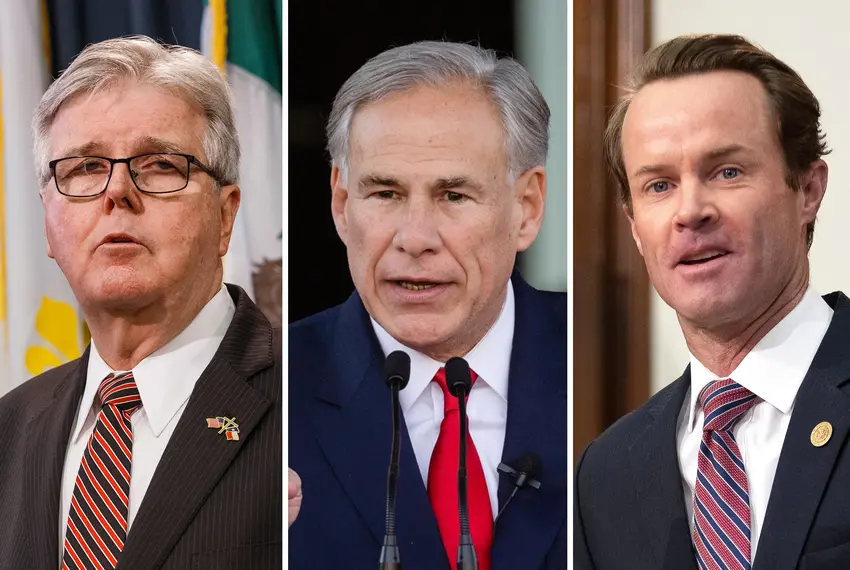 06/01/2023
Always happy to castigate the Texas House, Patrick breaks form to criticize the governor as misinformed and unsympathetic toward homeowners.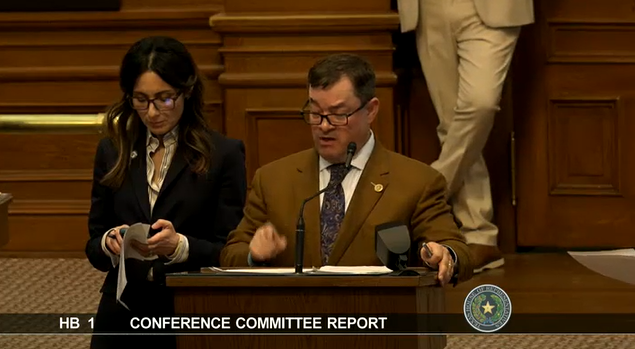 School Finance, Retirement | TRS | Social Security, Texas Legislature, Privatization | Vouchers, Educator Compensation | Benefits
05/30/2023
HB 100 was a casualty of a breakdown in communications between the House and Senate as the regular session drew to a close.