The federal budget and education

Teach the Vote
Date Posted: 3/07/2014
There has been a lot of buzz around the federal budget over the past few months. First, the U.S. Congress passed a budget resolution and a fiscal year (FY) 2014 spending bill. This week, President Obama released his budget proposal for FY 2015. Are you wondering what all of this means? Here is a brief rundown on the federal budget and spending as they pertain to education. The federal budget process This is how the budget process typically works: Early each year, the President submits to Congress his budget request for the coming fiscal year (the period beginning Oct. 1 and ending Sept. 30). The Congressional Budget Office (CBO) analyzes the budgetary impact of the President's proposal and releases their analysis for Congress to use during negotiation. Congress writes and passes—and then the President signs into law—a budget resolution and then appropriations bills in order to fund the government and its various departments and programs. Does that sound like a different process and timeline than what you have seen happen over the past few years? It is. Sometimes Congress merely extends current law in order to further negotiate their spending bills, which pushes the whole process back. Additionally, Congress sometimes skips the budget resolution creation step and just allows the current resolution to remain in effect. Does that sound like a lot of wonky budget process stuff? It is. Let's move on to the education specific portions of the two current federal budget items mentioned above. FY 2014 omnibus appropriations bill In January, after months of negotiation, the U.S. Congress passed and President Obama signed into law a FY 2014 omnibus appropriations bill. The bill, referred to as an omnibus because it encompasses all twelve spending bills that are generally negotiated individually, provides the U.S. Department of Education $67.3 billion in total appropriations. The funding restores much of the sequestration cuts made in 2013, but is a decrease in funding compared to FY 2012, which was passed before sequestration cuts went into effect. (You might recall that the sequester was a set of automatic spending cuts that took effect due to the failure of Congress and the President to agree on a deficit reduction package.) While most of the major education programs were restored or mostly restored to pre-sequester levels—including Title I, Impact Aid and IDEA—not every program saw an increase. The School Improvement Grant (SIG) program, a federal program that aims to help states and school districts improve the achievement of students in the nation's lowest performing schools, maintained post-sequester funding levels at around $505 million. The SIG program allows schools to choose from a number of "turnaround models" designed to help schools "turn around" their level of achievement and success. This program is also one of the bigger pieces of education news to come out of the omnibus package because in addition to not increasing the program's funding, Congress also made significant changes to the program's structure. This type of change that would typically be made in an authorization bill (in this case the Elementary and Secondary Education Act, which is more commonly referred to as No Child Left Behind). Congress added two new turnaround models to the four that exist under current law:
"Whole school reform," which allows schools to use an evidence-based strategy with a moderate level of evidence pointing to improved student outcomes.
An alternative strategy developed by the state and approved by the Secretary of Education.
The bill also extended the SIG grant period from three to five years in response to criticism that the program expected results too quickly. Many will remember that the Obama Administration made their own changes to the program in 2009 when the program received $3 billion in funding from the stimulus package. How else does the bill affect education funding? A few examples include:
Head Start received an increase of $1 billion.
Race to the Top funding was reduced to $250 million, and the program is now required to use 100 percent of the funds on state-run pre-K programs.
Title I, Impact Aid and IDEA were restored to near pre-sequester levels: $14.3 billion, $1.3 billion and $11.5 billion respectively.
The Safe and Drug Free School program saw a boost with total funding at $90 million.
President Obama's FY 2015 budget
This week, President Obama released his FY 2015 budget proposal, which includes an overall request of $69 billion to fund the Education Department and largely focuses on equity in K–12 and pre-K education. The flagship of the proposal is probably a new proposed program called Race to the Top—Equity and Opportunity. The program would consist of $300 million in competitive grant funding that would be used to incentivize states and school districts and focus on comprehensive efforts to close opportunity and achievement gaps. Another equity focused piece of the proposal involves expanding preschool access for 4-year-old children from low- and middle-income families. The request includes $1.3 billion for funding in FY 2015, $75 billion over 10 years and $500 million for competitive grants focused on preschool education. The proposal also includes educator-specific requests:
$200 million to fund ConnectEDucators, a piece of the ConnectED initiative currently underway. The program would focus on training and supporting educators to use technology and data for improving and personalizing instruction.
$5 billion to fund Recognizing Educational Success, Professional Excellence, and Collaborative Teaching (RESPECT) grants, which would go to states and districts for investments in improving the education profession.
$2.3 billion for competitive and formula awards for states and districts to use in increasing education effectiveness.
School Finance, Educator Preparation | Certification, Retirement | TRS | Social Security, Texas Legislature, Curriculum | Instruction, Privatization | Vouchers, School Safety, Educator Compensation | Benefits
03/24/2023
ATPE testifies against vouchers at marathon Senate Education Committee hearing, plus House committees hear bills on student restraint, curriculum issues, pre-k certification, and more.
03/23/2023
The Texas Senate Education Committee heard overwhelming opposition to school vouchers in a marathon hearing Wednesday, March 23.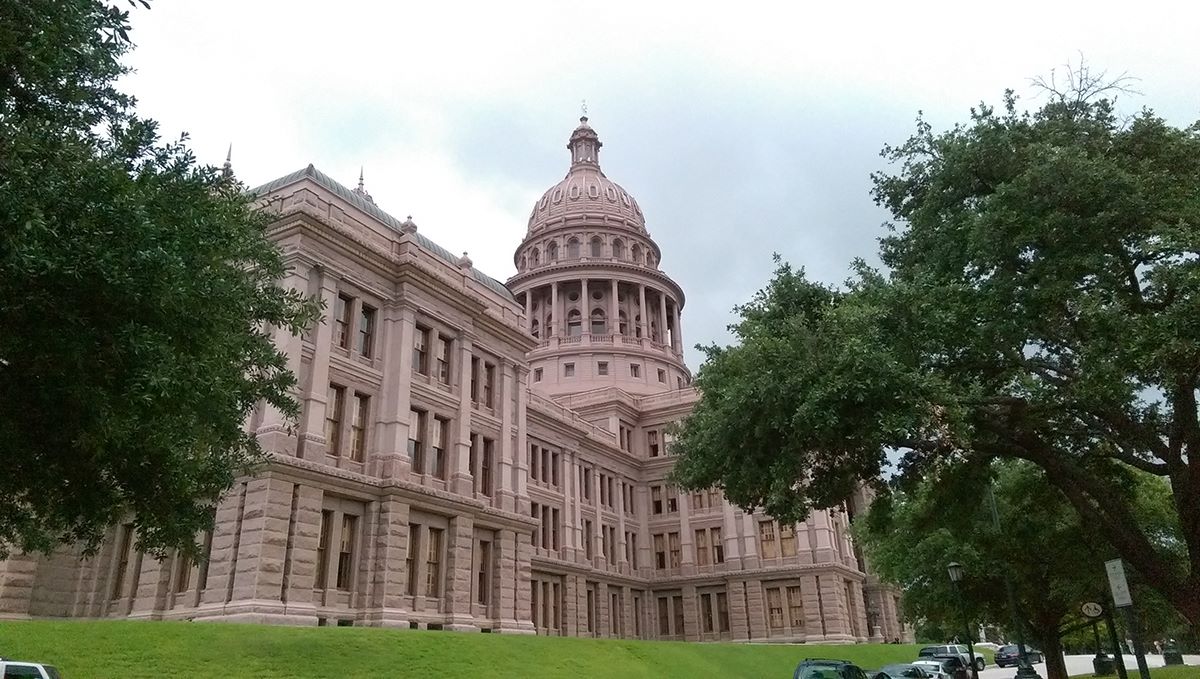 Educator Preparation | Certification, Texas Legislature, Curriculum | Instruction, Privatization | Vouchers, School Safety, Testing | Accountability
03/23/2023
The pace at the Capitol noticeably increased this week, including in the House Public Education Committee where ATPE testified on several bills.