Judge John Dietz to remain on school finance case

Teach the Vote
Date Posted: 6/24/2014
Earlier this month, Attorney General Greg Abbott filed a request on behalf of the State of Texas to remove State District Judge John Dietz from the ongoing school finance trial, a trial he has presided over since the trial began in October 2012. Visiting Judge David Peeples denied the state's request on Monday. Attorney General Abbott filed a motion to recuse Judge Dietz on June 2, arguing that Judge Dietz was biased in favor of plaintiff lawyers who have argued on behalf of school districts that the state's school finance system is unconstitutional. The Attorney General pointed to emails Judge Dietz and his staff traded with school district attorneys. The state alleged the emails showed favoritism and "coaching." Judge Dietz did not voluntarily recuse himself from the trial and Judge Peeples was assigned to make a ruling on the motion. The court held a hearing on the matter on June 20. Judge Peeples ruled that Judge Dietz believed all parties involved in the case understood the extent of the outside communication and did not object. Peeples rejected any suggestion that Judge Dietz knew the state objected to such discussions and nonetheless engaged in the discussions unethically. Judge Peeples ultimately ruled: "The circumstances shown by the evidence do not justify recusal. The State's Motion to Recuse Judge Dietz is respectfully denied." The school finance trial has been a hot topic in the campaign for Governor as Senator Wendy Davis continues to call on Attorney General Abbott to settle the case. She claims the Attorney General's motion to recuse Judge Dietz was a political move to delay the final ruling in the case until after the November election. The Attorney General's office argues that an unbiased judge is more important than a quick conclusion in the case. The Attorney General's office has the option to appeal Judge Peeples' ruling.
06/02/2023
The HB 100 voucher scheme dies at the end of regular session, plus a special session and the TEA takeover of Houston ISD begin.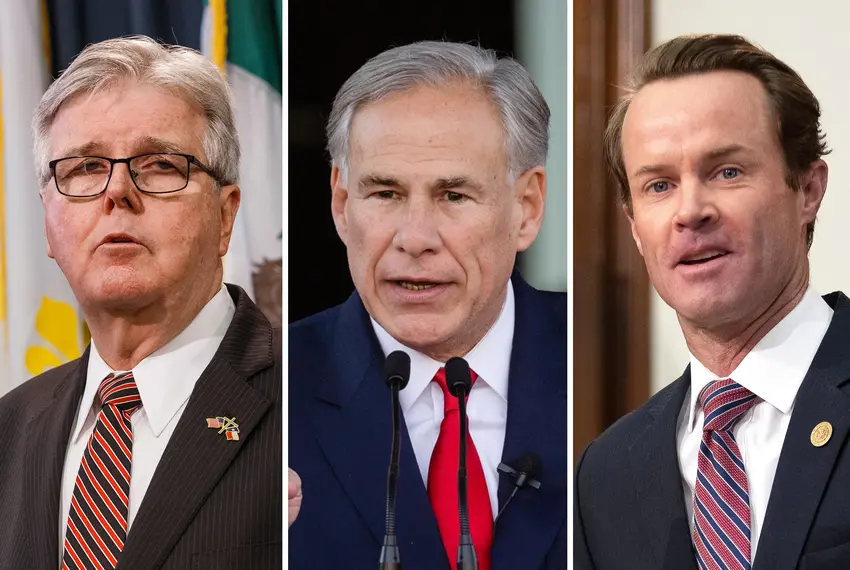 06/01/2023
Always happy to castigate the Texas House, Patrick breaks form to criticize the governor as misinformed and unsympathetic toward homeowners.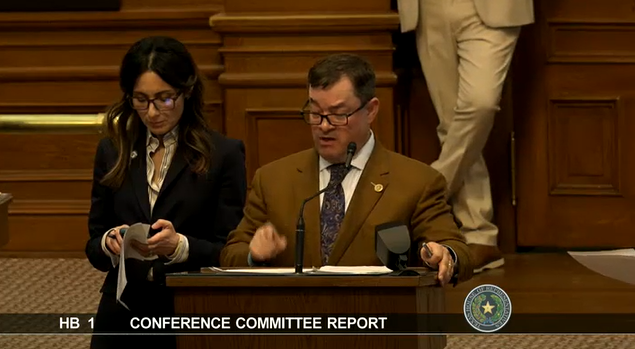 School Finance, Retirement | TRS | Social Security, Texas Legislature, Privatization | Vouchers, Educator Compensation | Benefits
05/30/2023
HB 100 was a casualty of a breakdown in communications between the House and Senate as the regular session drew to a close.