Evaluation steering committee interview - Part III

Teach the Vote
Date Posted: 6/11/2014 | Author: Jennifer Mitchell, CAE
The Teach the Vote Interview: 
ATPE Members Serving on the Texas Teacher Standards and Evaluation Steering Committee April 2014
PART III
Last year the Texas Education Agency (TEA) appointed a steering committee of educators to provide input on new teacher standards and a new evaluation system. This is the last segment of our three-part interview with some of the ATPE members serving on that committee.
---
TEACH THE VOTE: WHAT ARE YOUR THOUGHTS ON THE UPCOMING PILOT OF THE PROPOSED NEW EVALUATION SYSTEM?
Jeremy Wagner
: "The state is going to pilot both the standards and the new evaluation tool with 70 districts around the state for the upcoming 2014-15 school year and make modifications based on feedback from that pilot group.  I am confident that [the standards and evaluation system] are strong enough to withstand the test. … There will be a lot that is revealed as a result of this pilot year that will ease tensions, answer questions and even provide multiple opportunities for more feedback from anyone who wants to give it."
Libbie Payne
: "This is a new concept and one that must be carefully considered and implemented. Because there is limited data that demonstrates that student growth measures teacher effectiveness, I am convinced that we must consider this option tentatively, collect our own data, and evaluate its effectiveness. We must not be married to this and leave this option open to modification, alignment, refinement and potentially even dismissal."
TEACH THE VOTE: HOW DO YOU FEEL ABOUT THE STEERING COMMITTEE'S WORK PRODUCT AND THE RECOMMENDATIONS IT ULTIMATELY MADE FOR NEW EVALUATIONS?
Stephanie Stoebe
:  "One of the goals of the work was that the new evaluation tool be used to facilitate conversations between administrators and teachers. I like the emphasis on providing teachers support, as great teachers need support just as much as, albeit differently from, new or struggling teachers."
Payne
: "I believe our work on the [evaluation] rubric complements the new teaching standards beautifully. My greatest levels of concern are related to the measurement of student growth and the matrix that will assign a teacher effectiveness rating. … I think the entire committee still has concerns about VAM, the measurement of student growth, values placed on individual items to be included, and the matrix itself. Personally, I look forward to seeing the entire system as a 'package deal' and would prefer not to put my personal stamp of approval on it until we have the opportunity to assess and digest feedback from the pilot districts. I think the system is still a work in progress."
Wagner
: "I think that the current system we've developed actually addresses all teachers from pre-K— 12 pretty well. It also does a good job of addressing the non-tested content areas. No one on the committee seemed to be unhappy with the end product. The committee included a pre-k teacher, a PE teacher, several elective teachers (including technology), several administrators, parents, etc. …Let's put it this way: I'd be comfortable being evaluated under this new rubric."
TEACH THE VOTE: TELL US MORE ABOUT THE COMPOSITION OF THE STEERING COMMITTEE AND WHAT IT WAS LIKE TO BE SELECTED TO SERVE ON THE COMMITTEE.
Stoebe
: "I remember being told quite candidly that we on the panel were the experts in teaching and our opinions and concerns were valued. The Texas Education Agency and SEDL honored my fellow educators and me in the ten days we worked, allowing us to express ourselves and encouraging open discussion. I have to admit the committee work was difficult; we were representing over 325,000 educators and millions of children in Texas. It was part of our role to make recommendations on teacher standards and an evaluation tool that would be appropriate in schools from Dime Box to Dallas and from preschool students to seniors. … I feel that the majority of the steering committee members were in agreement as to what good teaching looked like and what was required of a professional teacher for an evaluation. This fact is really the most positive take away for me as a representative of the committee. Imagine teachers of physical education, Spanish, preschool, Algebra II, second grade, ESL, SPED, CTE courses, and AP English (just to name a few) being very much aligned on the needs of students (all students!) and the requirements of teachers (all teachers!) When we had disagreements, it was more of an issue of the weight of an idea rather than whether or not an idea was valid. The professionalism of the committee members made me proud to be selected for this work, but more importantly, it reaffirmed my hope that the changes we were recommending were truly for the betterment of public education in Texas. I cannot have imagined a more empowering experience in my career as an educator."
Payne
: "I am not sure that I initially had a clear understanding of what my role on the steering committee was to be. Before I was selected to serve on the committee, I was invited by TEA to respond to several questions about my professional background and my assessment of what contributed to the making of a successful teacher. I was honored to have been chosen to apply to be a member of the committee. I saw this as an opportunity to represent my profession and ensure that any new teacher evaluation methods were equitable and just. Similarly, having taught three decades-plus, I have experienced many changes in education, especially as technology has emerged and has been embraced as a learning tool. I have also witnessed the effect of quality and poor teaching, so I was confident that I had something to contribute. … It was when I was named to serve on the committee and we received our first reading list that it became clear this was going to be a challenging task that was going to require dedication,  time and a concerted effort. … Without question, I believe I was invited to apply to serve on the committee because I had been named the ESC 2 2012 Regional Teacher of the Year, but as the committee worked, it became clear that each committee member had been 'handpicked.' Our committee was as diverse as the many regions of our state, and it was evident that individual committee members represented each of the state's many regions. Similarly, each member seemed to have a unique expertise that could speak to the needs of their community of educators as well as to the needs of the students in their discipline or teaching environment. The committee spanned levels from prekindergarten to university education preparation professor and covered the broad spectrum of responsibilities across all disciplines. I marvel at the TEA facilitators' ability to build a team of educators where each member was one of a kind that clearly represented an educational specialty. I believe I was specifically selected to represent the coastal bend of Texas, alternative learning environments for at-risk high school students, vocational education and technology as it is integrated in classrooms today."
TEACH THE VOTE: DO YOU FEEL THE COMMITTEE MEMBERS' INPUT WAS CONSIDERED AND VALUED BY TEA AND THE FACILITATORS?
Payne
: "Yes, indeed! I had concerns about the absence of specific references to technology in the first rubric document produced. When I shared my concern that technology had not been given the emphasis I thought it deserved, I was asked personally to provide suggestions. I was pleased that TEA representatives valued and sought my ideas and opinions. By the next meeting, references to technology were carefully woven into the rubric in such a way that it would allow the document to remain viable and dynamic even as our uses of technology grow and change. … Because of our commitment to the mission, our discussions, collaborations, and consensus building were collegial and all concerns, views, ideas and suggestions were valued. The more time we spent together the better our work became, and we now see our group as a family rather than a committee."
Stoebe
: "At one point, a facilitator asked us to think of our own personal passion for education. We were asked to review the standards and the evaluation tool to see if our passion was represented. I searched these items to see if the English Language Learner was represented; I can fully support the upcoming changes knowing that students who need linguistic accommodations are specifically addressed in the new standards and evaluation system."
Wagner
: "I think my recommendations were listened to and I saw some of them reflected in changes to drafts of the evaluation tool and the standards. … Everyone was valued and allowed time to contribute."
TEACH THE VOTE: DO YOU FEEL THAT THE STEERING COMMITTEE'S WORK WAS CONDUCTED TRANSPARENTLY AND WERE YOU ABLE TO SEEK INPUT FROM OTHERS OUTSIDE THE COMMITTEE?
Wagner
: "I would say [the committee process] was as transparent as it could be made. The committee's work [on the standards] was even opened to public comment for over a month. There was, however, little engagement from the public on the standards. At least it wasn't as much as I would have liked to have seen."
Stoebe
: "There were no secrets to the goal of the committee. At each stage, proposed drafts were posted online for comments and we discussed the public comments at our meetings. Whenever I received notification that we could publicly talk about our work, show a document, or share information, I did so. I would email the staff at my school and tell them where to access the information that would be affecting their career and I know others did the same."
Carlos Diaz-Rivera Jr.
: "[I sought input from] my colleagues on my campus, colleagues in my school district, mentors and colleagues from across the state. I also sought input from teachers I had while in school and family members in the profession."
Payne
: "I [felt permitted to seek outside input], and I did. [I consulted] my colleagues in my school and district, some of my university friends and professors, and relatives in the state of North Carolina, a state where VAM is already being used."
TEACH THE VOTE: TELL US ABOUT THE STEERING COMMITTEE'S PROCESS FOR MAKING RECOMMENDATIONS ON THE NEW STANDARDS AND EVALUATION SYSTEM AND HOW THAT PROCESS WAS FACILITATED BY TEA OR OTHER VENDORS.
Wagner
: "We were there to represent a group of people.  We had a month or more between each meeting to discuss things with our peers, community members, etc.  We often came back with suggestions.  …In general I feel we were mostly all on the same page about pretty much everything.  There were a few things we disagreed about, but we all came to consensus after debate, discussion and good leadership by the committee leaders. …The committee was lead in such a way that the scope of what we were doing didn't overwhelm the individual tasks at hand.  It flowed well and I think produced a product that is ready to be piloted. …The committee leaders allowed all committee members to share their thoughts, were flexible with the scheduling if we needed more time to hash things out. … The [outside facilitators used by TEA] provided presentations on research, VAM, different teacher appraisal methods, etc. to the group. They did a great job and helped us to make the best decisions possible. [One of the facilitators,] the National Institute for Excellence in Teaching (NIET) will be used to provide training to the teachers and administrators piloting the new program. I think they will do a phenomenal job with that as well."
Stoebe
: "I am first and foremost a teacher, not a policymaker. I made notes during the meetings on how business was conducted because I was introduced to techniques that I would use in my classroom! It means a lot to me that what I would consider best practices for teaching were used in meetings to find the best practices in teaching."
Payne
: "I am convinced that the overall success of our committee is due in large part to the TEA and Texas Comprehensive Center/SEDL facilitators who provided a wealth of reading material and data to prepare us for each session, secured experts to present pertinent information and research, planned and executed engaging, thought provoking activities, impartially guided small groups through healthy, hearty and at times intense discussions, and endeavored to bring all of our ideas and suggestions together in document form in the time between sessions. When the committee was concerned documents produced between sessions did not reflect our advisement, views, and proposals, the TEA representatives went back to the drawing board to produce new documents that were mutually acceptable to both the steering committee and TEA. … I think one more one-day session would have been nice, and I would like to have seen the final 'package deal' that was submitted to the Texas Commissioner of Education and then forwarded in final format to the U.S. Department of Education."
Diaz-Rivera Jr.
: "If the timeline permitted for another meeting before it was to be submitted to the Commissioner, this would have given us a chance to further refine the work and see the final product."
TEACH THE VOTE: WHAT CHALLENGES DID YOU ENCOUNTER AS A RESULT OF SERVING ON THE STEERING COMMITTEE?
Payne
: "Leaving my students with a substitute, driving from Corpus Christi to Austin alone, and finding the time to read the wealth of material shared with the committee were my biggest challenges."
Wagner
: "The biggest challenge was just my scheduling.  TEA tried to accommodate everyone as much as they could.  I was fortunate to be able to attend every meeting."
Diaz-Rivera Jr.
: "Time [was the biggest challenge]."
Stoebe
: "My biggest challenge was using my personal days to take the time off for the work.  At one point I was reluctant to use my personal time, but I felt so strongly about my role in this project that I continued.  I even argued (professionally!) with my principal. She told me that if she gave me district time off for this work, then she would have to give everyone district time off for something they wanted to do.  She said it was right before STAAR and I needed to prepare my students. I countered with the truth that I prepared my students for an educated life, and therefore STAAR, every day I am in the classroom. I told her I needed to know that my students were going to be taken care of in the educational changes to come. So I used my personal days for the work. But I can get up in the morning and look myself in the mirror knowing that I did everything I could to make a positive impact in education. I used to wonder why somebody didn't do something about education. Then I realized that I was somebody, and I did something about it."
TEACH THE VOTE: DESCRIBE YOUR OVERALL THOUGHTS ON THE EXPERIENCE.
Payne
: "Incredible! Amazing! Extraordinary! Fantastic! Remarkable! Unbelievable! I don't think these sentiments are mine alone. You probably would receive similar answers from all of the group members. It was an opportunity of epic proportion and one that I will not forget anytime soon! Without a doubt, it was worth every minute of the time I spent. It was an honor and privilege to be an integral part of this endeavor to help bring teaching to a new level of excellence in our great state of Texas. This [committee] was an absolutely amazing group of incredibly gifted, talented and committed educators, and this experience has been the highlight of my teaching career. I am confident that this is due to an amazing synergy that the steering committee enjoyed.  Each member of the committee shared a similar passion and dedication to the teaching profession, and I believe the diversity of the group is one of its greatest strengths. Throughout the entire experience I never felt age, teaching experience, level of education, race, culture, regional representation, gender, teaching field or teaching level ever interfered with each committee member's desire and commitment to accomplish our mission. Our number one goal throughout the process was to ensure that every public school student in the state of Texas will receive a quality education because the teachers in the state are well prepared and focused on continual personal growth and improvement as educators due to our work. …The overall experience was very positive, and I believe the entire committee would agree that the opportunity to serve on the committee has strengthened our commitment to teaching and has made each of us a better professional educator."
Richard Wiggins
: "It has been satisfying to see educators from all over the state, from various backgrounds come together and share ideas and philosophies about how Texas educators can grow and how students can better achieve."
Wagner
: "It was a very positive experience and I enjoyed it.  It was challenging, but also provided me with a lot of personal and professional growth. I am extremely glad that I served on the committee. It taught me a lot and it's been a goal of mine to help influence education in general across the entire state for the better. I think being on this committee helped me meet that goal, at least in part ('cause I'm not done yet!)"
Stoebe
: "I feel proud of the work that we accomplished as a team. I made lasting personal and professional relationships with teacher leaders from all corners of this great state. I respect the Texas Education Agency for truly honoring teachers and for aspiring to secure a legacy for Texas in creating twenty-first century learners."
Diaz-Rivera Jr.
: "It was worth every single minute. It made significant changes in the way I teach, lesson plan, and reflect. The connections I have made on this committee are priceless. I loved working with such a positive and professional group of educators."
---
Stay up to date on all the changes to teacher evaluations at our Educator Evaluation Reform Resources page.
School Finance, Texas Legislature, Curriculum | Instruction, TEA | Commissioner | SBOE, Privatization | Vouchers
02/03/2023
The SBOE squeezed a four-day meeting into two, and most legislative activity was canceled this week due to a winter storm. Read more from ATPE Governmental Relations.
Texas Legislature, TEA | Commissioner | SBOE, Privatization | Vouchers, Deregulation | Charter Schools
02/03/2023
Texas Gov. Greg Abbott swore in six new members at the State Board of Education's February 2023 meeting.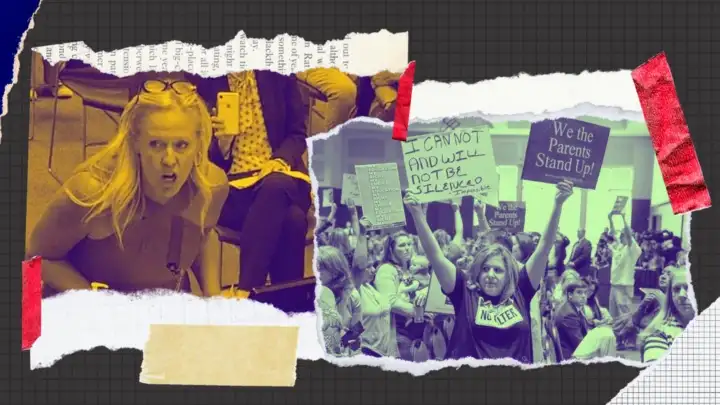 Privatization | Vouchers
02/01/2023
"The public good? Sounds like Marxism." Read more from guest writer Joel Nihlean.