From The Texas Tribune: Education Reform Group Mobilizes for 2014 Elections

Teach the Vote
Date Posted: 1/09/2014 | Author: Jennifer Mitchell, CAE
An education advocacy group that became a lobbying powerhouse during the 2013 legislative session with the backing of Texas tort reform heavyweights is now turning its sights to the upcoming election cycle. Texans for Education Reform, whose legislative package included measures to encourage the growth of online education and charter schools, has formed a political action committee, according to filings with the state ethics commission. The new committee will allow the group, which spent at least $645,000 on a team of 16 lobbyists during its first legislative session, to put some of its resources toward political candidates. "We advocate legislation that will transform our schools through proven, innovative strategies and provide parents with flexibility and choice," spokeswoman Sherry Sylvester wrote in a statement emailed to The Texas Tribune. "TER PAC will provide us with another tool, in the political realm, to draw attention to our agenda and help achieve that goal." Sylvester declined to provide additional information about the group's political objectives, noting that further details would be available when the Texas Ethics Commission releases campaign finance reports later this month. TER PAC's treasurer is listed as Doug Foshee, who is the former CEO of El Paso Corporation, which was among the largest producers of natural gas in North America until another energy company acquired it in 2011. Foshee is also a trustee of the Houston-based KIPP charter school network. He is one of many Texas political and business leaders who sit on the group's board, including homebuilder and tort reform champion Dick Weekley, Texans for Lawsuit Reform PAC chairman Dick Trabulsi, former U.S. Secretary of Education Rod Paige and former Senate Education Chairwoman

Florence Shapiro

, a Plano Republican who stepped down in 2011. El Paso businessman Woody Hunt and hedge fund manager Salem Abraham, who is a longtime member of the Canadian Independent School District's board, are also among its supporters. Texans for Education Reform's emergence marked a change in the state's education advocacy landscape, which has traditionally been dominated by professional associations aligned with educators, administrators and school boards. Its efforts were coupled with those of another newcomer, Texans Deserve Great Schools, a nonprofit coalition that includes the Laura and John Arnold Foundation, which has invested millions in Houston and Louisiana charter schools, and the San Antonio-based Brackenridge Foundation, which is part of

a $30 million campaign

to bring more charters to the city. Speaking with the Tribune in May, TER adviser Anthony Holm said the group had formed to support new solutions for the state's public schools, whose progress, he said, had been obstructed by existing advocacy organizations. "It took me six to eight weeks to realize that most of the other interest groups in this space weren't advancing agendas; they were restricting bills," Holm said. "It's much more difficult to advance affirmative legislation or to come up with solutions." TER's official entry to the political arena sets the stage for a further standoff over education policy that became known as the "battle of the billionaires" among some lawmakers during the 2013 legislative session. In the

fight to pass charter school

and virtual education legislation, TER

was often at odds

with Raise Your Hand Texas, another education advocacy group with considerable financial resources. Founded in 2006 by San Antonio grocery mogul Charles Butt to combat private school vouchers, Raise Your Hand has since become a powerful lobbying force at the Capitol. The organization itself does not make campaign contributions, but Butt is a top political donor in the state who has given substantial sums to both Republicans and Democrats, as well as to the Parent PAC, a public schools-oriented political action committee. While TER and Raise Your Hand each supported the charter school and virtual education bills that eventually passed during the last legislative session, in both cases, Raise Your Hand successfully pushed versions that significantly limited the reach of initial proposals backed by TER. A spokesman for Raise Your Hand Texas declined to comment for this story.

This article originally appeared in The Texas Tribune at http://www.texastribune.org/2014/01/08/education-reform-group-mobilizes-2014-elections/.
School Finance, Educator Preparation | Certification, Retirement | TRS | Social Security, Texas Legislature, Curriculum | Instruction, Privatization | Vouchers, School Safety, Educator Compensation | Benefits
03/24/2023
ATPE testifies against vouchers at marathon Senate Education Committee hearing, plus House committees hear bills on student restraint, curriculum, pre-k certification, and more.
03/23/2023
The Texas Senate Education Committee heard overwhelming opposition to school vouchers in a marathon hearing Wednesday, March 23.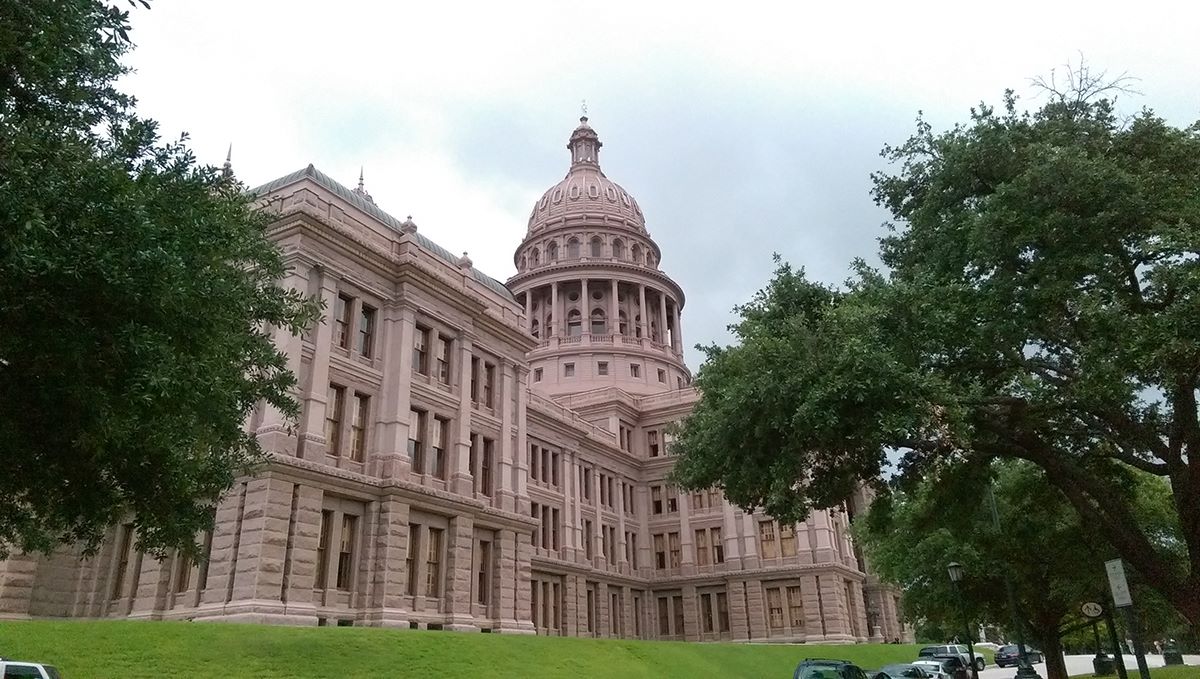 Educator Preparation | Certification, Texas Legislature, Curriculum | Instruction, Privatization | Vouchers, School Safety, Testing | Accountability
03/23/2023
The pace at the Capitol noticeably increased this week, including in the House Public Education Committee where ATPE testified on several bills.