"UT/TT Poll: Partisan Harmony, Dissonance on Education" from The Texas Tribune

Teach the Vote
Date Posted: 2/25/2014 | Author: Jennifer Mitchell, CAE
by Ross Ramsey, The Texas Tribune February 25, 2014 Increasing funding for public schools and reducing the number of standardized tests students must take top the list of most effective changes Texas could make in public education, according to the University of Texas/Texas Tribune Poll. Creating a school voucher program and increasing teacher pay tied for third when the respondents were asked to select one change they would make to public education.
(Click to view a larger image.) Some of the numbers point to partisan differences among Texas registered voters, while others win high marks from both conservatives and liberals. "One of the things that you see here is that, for all the fiscal conservatism in the state and the way that that inflected the public education system in 2011, liking your teachers and wanting to help them is a bipartisan position," said Jim Henson, who runs the Texas Politics Project at the University of Texas at Austin and co-directs the UT/TT Poll. Henson said voters who said they support Democrat Wendy Davis in the governor's race favor increasing teacher pay by a 90 percent to 7 percent margin. Voters who support Republican Greg Abbott in that race favor that proposal 62 percent to 34 percent. Broken down another way, a majority of voters across the political spectrum favor increased pay for teachers. The same holds true of proposals to increase incentives for individuals who choose teaching as a profession and to cut the number of standardized tests students are required to take. The partisan differences show up in other numbers, he said. Davis voters favor higher school funding by the same margins as higher pay, while Abbott voters are split down the middle, 49 percent to 48 percent. And vouchers reveal another split: Only 38 percent of Davis voters give them high marks, while 64 percent of Abbott voters said they would be an effective change to public education. "The Democrats dominate the public education issue, and they advocate spending more money," said Daron Shaw, co-director of the poll and a professor of government at UT-Austin. "That works insofar as spending more is a way of saying you're doing something about it. "The correct reading would probably make proponents of both sides pretty happy. There is clearly an appetite for committing more resources to public education," he said. The poll also asked the respondents to grade seven proposed changes by their effectiveness, a question that produced slightly different answers. For instance, 76 percent said that providing incentives for individuals who choose teaching as a profession would be "extremely" or "somewhat" effective in improving the quality of K-12 education in the state. Increased teacher pay ranked next, at 74 percent, followed by increased funding for public schools and increasing opportunities for online learning.
(Click to view a larger image.) Each proposal was rated "extremely" or "somewhat" effective by more than half of the respondents. "I don't know if there has actually been a decline in the quality of education or if that's just the ambient narrative," Shaw said. "But maybe the appetite for revolutionary change is in the air." The University of Texas/Texas Tribune internet survey of 1,200 registered voters was conducted Feb. 7-17 and has an overall margin of error of +/- 2.83 percentage points. Numbers in the charts might not add up to 100 percent, because of rounding. This is the second of several stories on the latest University of Texas/Texas Tribune Poll. Yesterday: the state of the political races. Tomorrow: Texans' views on a variety of issues.
---
This article originally appeared in The Texas Tribune at https://www.texastribune.org/2014/02/25/uttt-poll-partisan-differences-education-also-some/.
06/02/2023
The HB 100 voucher scheme dies at the end of regular session, plus a special session and the TEA takeover of Houston ISD begin.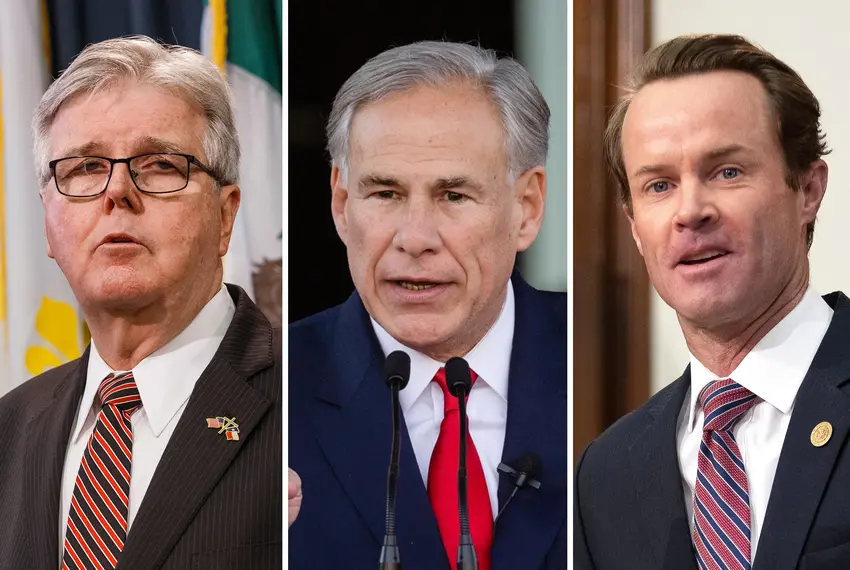 06/01/2023
Always happy to castigate the Texas House, Patrick breaks form to criticize the governor as misinformed and unsympathetic toward homeowners.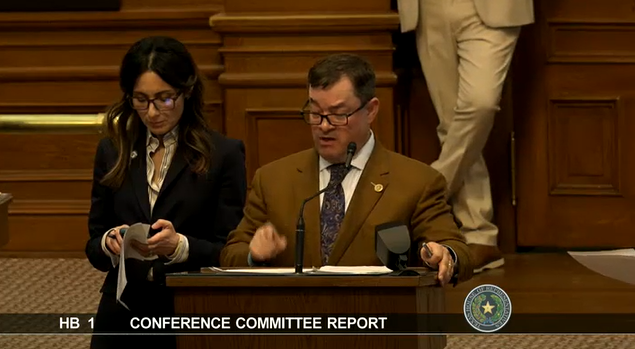 School Finance, Retirement | TRS | Social Security, Texas Legislature, Privatization | Vouchers, Educator Compensation | Benefits
05/30/2023
HB 100 was a casualty of a breakdown in communications between the House and Senate as the regular session drew to a close.