Health insurance problems on the horizon: TRS board meets to discuss options

Teach the Vote
Date Posted: 2/14/2014
The Teacher Retirement System (TRS) Board of Trustees met and held a town hall meeting Wednesday, Feb. 12, to discuss the issues the state is facing with the active and retiree healthcare programs, TRS ActiveCare and TRS-Care. Both programs are facing serious problems with funding, and the lives of both programs are in serious jeopardy unless the Legislature acts during the 2015 legislative session to increase funding. Once again, the importance of the 2014 elections is put in the spotlight, since the result of these elections will largely determine whether educators continue to have access to quality health insurance. The Texas Legislature has long underfunded educator health care, and state funding has largely remained static while employees are forced to absorb any increases. TRS-Care, the health insurance program available to TRS retirees, is projected to run out of funding in 2016. If during the 84th legislative session, legislators do not act to increase funding, TRS-Care will have a $1 billion deficit by the end of 2017. Without legislative intervention, to keep the program alive, retiree premiums would need to be increased by approximately 300 percent. Clearly, this is not a viable option. The TRS Board of Trustees and staff members are exploring a number of possible alternatives that will be released later this year in the updated TRS-Care Sustainability Study. ATPE will be providing input and working alongside TRS on the options that are presented to the Legislature. TRS-ActiveCare, the health insurance program for most active public education employees, has recently experienced abnormally high premium increases, with increases ranging from 9 to 25 percent over the last year. TRS staff members have indicated that it is likely that next year's premiums will increase by a similar amount, continuing the trend of plan participants opting for cheaper and less comprehensive care. Options for changes to ActiveCare will be included in the upcoming TRS-Care Sustainability Study, and the Legislature will be asked to address the issue in 2015. During the meeting, the board voted to change TRS-ActiveCare plan administrators from the current administrator Blue Cross Blue Shield to Aetna. CVS Caremark will be the pharmacy benefit manager. ActiveCare members should not see any change in benefits as a result of the change in plan administrators. To recap:
TRS-Care will run out of funds in 2016 unless serious changes are made by the 2015 Legislature. By 2017 the program will have a $1 billion shortfall.
If the Legislature does not increase funding to pay for the TRS-Care shortfall, retiree premiums would have to increase approximately 300 percent to make up the difference.
TRS-ActiveCare premiums increased last year from 9 to 25 percent and are expected to increase at a similar rate during the upcoming year.
Plan design and/or funding changes by the Legislature are needed to make ActiveCare an affordable option for public education employees.
ATPE testified before the board, urging the board to keep in mind the importance of both active and retiree health insurance programs and how rising insurance costs are creating an undue burden on public education employees. We will continue working with TRS and the Legislature to create a reasonable solution so that employees are not asked to shoulder the entire burden. Visit
Teachthevote.org
before the upcoming elections to research which candidates support increasing state funding for public education, which would greatly benefit both health insurance programs, and then vote accordingly. It is crucial that public education employees are aware of the impending threat educators face in regard to having access to quality health insurance. Please contact ATPE Governmental Relations with any questions.
06/02/2023
The HB 100 voucher scheme dies at the end of regular session, plus a special session and the TEA takeover of Houston ISD begin.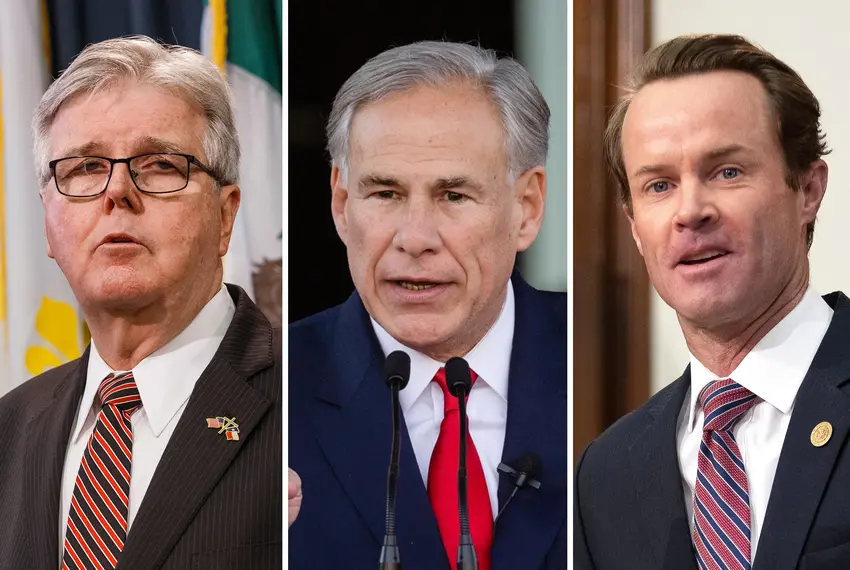 06/01/2023
Always happy to castigate the Texas House, Patrick breaks form to criticize the governor as misinformed and unsympathetic toward homeowners.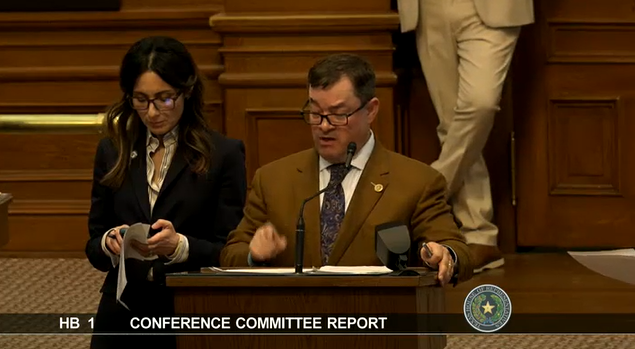 School Finance, Retirement | TRS | Social Security, Texas Legislature, Privatization | Vouchers, Educator Compensation | Benefits
05/30/2023
HB 100 was a casualty of a breakdown in communications between the House and Senate as the regular session drew to a close.