From The Texas Tribune: Davis: Abbott Should Settle School Finance Lawsuit

Teach the Vote
Date Posted: 2/11/2014 | Author: Jennifer Mitchell, CAE
by Jay Root, The Texas Tribune Feb. 10, 2014 State Sen. Wendy Davis, the leading Democratic candidate for governor, called on her likely Republican opponent Monday to use his power as Texas attorney general to settle a massive school finance lawsuit instead of defending the troubled funding system in court. "Attorney General Greg Abbott continues to defend the indefensible," the Fort Worth Democrat said at an Austin news conference. "He's wasting time and taxpayer money on a frivolous lawsuit that hurts Texas." Abbott's office is responsible for the state's defense against the more than two-thirds of Texas school districts that are suing over what they say is an inadequate and unfair funding system in a case that will probably reach the state Supreme Court. While the case is ongoing, Abbott has said it would be inappropriate for him to comment on it. In a statement issued by his gubernatorial campaign after Davis called on him to settle, Abbott did not directly mention the lawsuit or whether he can or should settle it. But he said that if elected governor, he would deliver a first-rate public education system. "While Sen. Davis remains fixated on the past, I'm focused on making education better for the future of our children,'' Abbott said. "My goal is to make the Texas education system number one in the country, and I've been talking with Texans and educators about a plan to achieve this objective." An initial ruling in the school finance case came last February, when after a three-month trial, Austin district court judge John Dietz found that the state's school finance system was unconstitutional both because of inadequate school funding and flaws in the way the state distributes money to districts. A second phase of the trial, in which evidence was reopened to consider changes made by the 2013 Legislature, wrapped up last week. During the 2013 session, lawmakers restored about $3.4 billion of the $5.4 billion in public education cuts made in 2011. Davis said Monday that Abbott should have instructed the Legislature last year how to avoid the litigation. She said lawmakers could have avoided cuts that she said caused teacher layoffs, increased classroom sizes and led to the elimination of vital programs. "As our lawyer, it was Greg Abbott's job to come and work with the Legislature to stave off yet another lawsuit. We knew that this lawsuit was coming," Davis said. "And yet Greg Abbott remained silent." The Davis campaign distributed a memo outlining past cases in which the state settled litigation, ranging from prison overcrowding issues to redistricting. It was written by Dave Richards, who has been tangling with Texas in court for decades on issues including civil rights and voting rights. (Richards is the ex-husband of the late Gov. Ann Richards.)" Texas' Constitution and case-law provide clear precedent that establishes the attorney general's discretionary power to settle cases," Richards wrote. "Based on precedent, past actions and any informed interpretation of law, it is absolutely within the power of the attorney general to settle cases of this nature." Davis was asked during the news conference how Abbott would settle a case that ultimately requires legislative action. She said he should advise lawmakers, probably in a special session, to consider changes to the complicated school finance system. Only the current governor, in this case Gov. Rick Perry, has the power to call lawmakers into a special session. However, Abbott last year recommended that Perry call lawmakers back to adopt new congressional and legislative district maps. Redistricting, abortion restrictions and other issues were considered in special sessions over the summer." A settlement recommendation to the Legislature should be to reconvene to look at these issues and to determine what we're going to do to own our responsibility to the schoolchildren of Texas,'' Davis said. "I believe a special session is likely needed in order for us to meet our obligations." She said the timing of legislative action largely will depend on court action. The Legislature must meet in regular session every two years, and the next regular session occurs in January. An updated decision from Dietz is expected sometime this spring. Morgan Smith contributed to this report.   This article originally appeared in The Texas Tribune at http://www.texastribune.org/2014/02/10/davis-says-abbott-should-settle-school-lawsuit/.
06/02/2023
The HB 100 voucher scheme dies at the end of regular session, plus a special session and the TEA takeover of Houston ISD begin.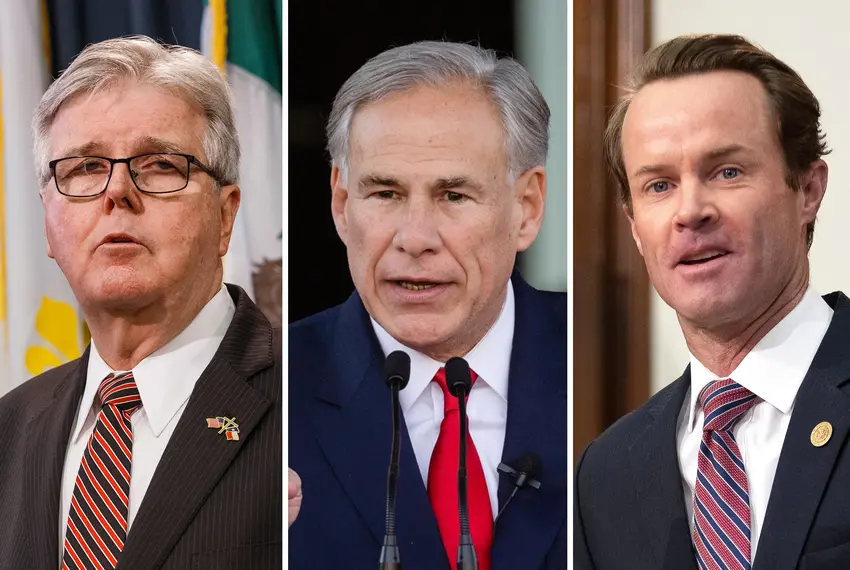 06/01/2023
Always happy to castigate the Texas House, Patrick breaks form to criticize the governor as misinformed and unsympathetic toward homeowners.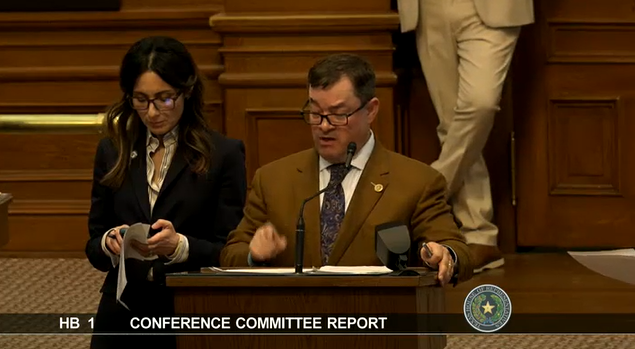 School Finance, Retirement | TRS | Social Security, Texas Legislature, Privatization | Vouchers, Educator Compensation | Benefits
05/30/2023
HB 100 was a casualty of a breakdown in communications between the House and Senate as the regular session drew to a close.