TELL Texas survey results, new charter schools and ACT testing news from TEA

Teach the Vote
Date Posted: 8/20/2014 | Author: Jennifer Mitchell, CAE
The Texas Education Agency (TEA) announced today the results of the state's first survey of working conditions in Texas public schools. The Teaching, Empowering, Leading and Learning (TELL) Texas Survey was launched in April in response to a 2013 bill passed by the Texas Legislature and strongly supported by ATPE. The law requires the state to survey teachers and other educators biennially about teaching and learning conditions in their schools. Statewide, 83,103 teachers participated in the anonymous survey this spring. Most educators who took the survey described their schools as good places to work and learn and expressed a desire to continue teaching in the same school. Many teachers reported an interest in receiving more training in closing achievement gaps and differentiating instruction. Most of the state's largest school districts had response rates that were too low to generate unique reports about the conditions within their districts. To preserve anonymity and validity of the survey, campuses and districts were required to meet a minimum response rate of at least 50 percent of their staff and a minimum of five teachers in order to generate reports specific to each campus or district. However, all responses submitted were counted as part of the statewide report, regardless of each survey respondent's district or campus response rate. In a press release today, ATPE Executive Director Gary Godsey noted that there were some drawbacks with the timing of the state's survey this year. The TELL Texas survey began in April during the same time that STAAR tests were being administered. Also, not all school administrators complied with state instructions to supply all of their certified professional staff with survey information and anonymous codes to access the online survey. ATPE and all of the state's major teacher organizations signed on as partner organizations for the TELL Texas survey and worked to help TEA notify educators about the survey and encourage their participation. Associations representing the state's school boards and administrators declined invitations to become partners in the effort and voiced objections to some aspects of the survey. As Godsey said in today's press release, "The TELL Texas Survey can be an extremely valuable tool for school leaders to use in their planning. If all school districts and administrators will support and promote the survey next time, we will be able to obtain more beneficial data." Visit TELLTexas.org to view the results of the 2014 survey. Read ATPE's complete press release here, and read TEA's press release here.
---
Also today,
TEA announced that Commissioner of Education Michael Williams has approved the operation of five new charter schools
in Texas: Beta Academy (Houston), High Point Academy (Fort Worth), Ki Charter Academy (San Marcos), The Excel Center (Austin) and Trinity Environmental Academy (Dallas). Five applicants were denied charters. The commissioner formally notified the State Board of Education (SBOE) of his decisions, which the board has authority to veto.
---
Finally, the agency announced today that a record number of Texas students have taken the ACT college admission test. Among the 2014 graduating class, 116,547 students in Texas took the ACT (up by more than 6,700 students from 2013). In addition, 45,717 Hispanic students took the ACT in 2014, which represents more than double the rate of students who took the ACT nationally. Read TEA's
press release on ACT results here
.
06/02/2023
The HB 100 voucher scheme dies at the end of regular session, plus a special session and the TEA takeover of Houston ISD begin.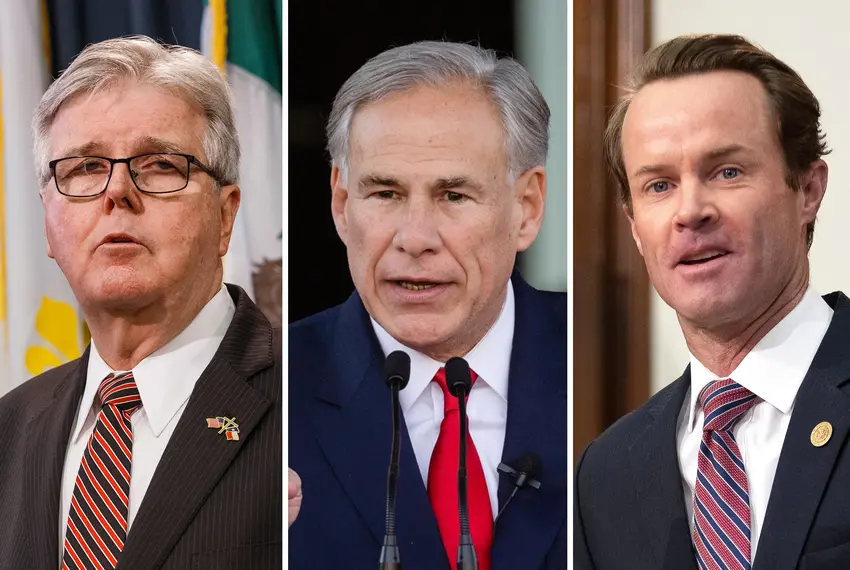 06/01/2023
Always happy to castigate the Texas House, Patrick breaks form to criticize the governor as misinformed and unsympathetic toward homeowners.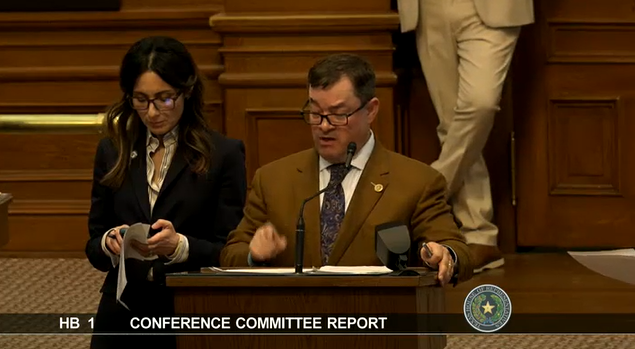 School Finance, Retirement | TRS | Social Security, Texas Legislature, Privatization | Vouchers, Educator Compensation | Benefits
05/30/2023
HB 100 was a casualty of a breakdown in communications between the House and Senate as the regular session drew to a close.