State Board of Education meeting wrap-up

Teach the Vote
Date Posted: 4/11/2014 | Author: Monty Exter
The State Board of Education (SBOE) wrapped up its regular meeting today. During the meeting, the board addressed, at least in part, calls for a Mexican American Studies course and ensured that speech courses will continue to be offered in Texas high schools. Earlier this week, the board was set to debate the merits of adding a Mexican American Studies course to the list of courses to be developed by the Texas Education Agency (TEA). However, as it became apparent that one course focusing on a specific culture would beget many more course requests and that the waiting list for the creation of one course is two years long, advocates for the standalone course shifted their focus. Instead of putting all of their efforts behind the creation of a course covering a single cultural background, the board chose to examine an existing set of TEKS—Special Topics in Social Studies—that could be used to teach a class on any number of ethnic or cultural backgrounds. Although this set of TEKS is not new, the board did, for the first time, choose to call for an instructional materials adoption for them. Much like the instructional materials for Languages Other Than English (LOTE), the materials will be specific to one ethnic or cultural background even though the TEKS are general (e.g., the board does not adopt instructional materials for LOTE; they adopt Spanish textbooks). Likewise, the board has not called for publishers to submit material for a general course in Special Topics in Social Studies, they have asked for publishers for materials for Mexican American Studies, African American Studies, Native American Studies and Asian American Studies. In addition to calling for materials, the board will, during their next meeting, look at expanding the Special Topics in Social Studies TEKS from a half credit course to a full credit course. Also during the meeting, the board updated the list of courses that districts must offer to students. This item was primarily on the agenda to align the board rule with statutory mandates including the the addition of a course in Personal Financial Literacy. (Please note: This list of courses is separate from the rule that defines what courses a student is required to complete to earn his or her high school diploma. Although the lists are similar, the list of courses districts must offer exceeds the courses required to graduate under either the 4x4 graduation plans or the new foundation diploma. For example: By statute, districts are required to offer a health class but students are not required to take one.) During the last SBOE meeting, the board removed the requirement that all students take a specific speech course, but added a new requirement that all districts certify students are taught specific speech-related skills. During this week's meeting, the board decided that districts must continue to offer a high school course covering the Communications Applications TEKS, the primary speech class taught in Texas schools. Although students now potentially have more options for courses that fulfill their required speech skills, the board's actions guarantee that one of the options will continue to be a traditional speech class. Watch archived video of this week's meeting.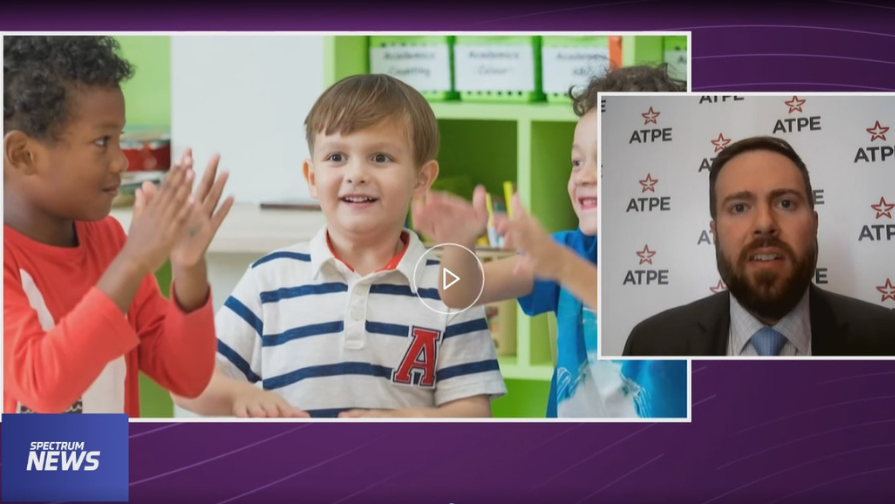 Texas Legislature, TEA | Commissioner | SBOE, Privatization | Vouchers, Deregulation | Charter Schools, Educator Compensation | Benefits
01/27/2023
Teacher pay and voucher bills are generating media attention, and Texas senators received their committee assignments this week.
Texas Legislature
01/23/2023
Texas Lt. Gov. Dan Patrick (R) announced Senate committee assignments Monday for the 2023 legislative session.
01/20/2023
Texas state leaders were inaugurated this week and previewed their priorities for the legislative session now underway. Read more from the ATPE lobby team.