Legislative committees consider TRS changes

Teach the Vote
Date Posted: 4/10/2013 | Author: Jennifer Mitchell, CAE
In an attempt to make the system actuarially sound, two identical bills that propose a number of Teacher Retirement System (TRS) changes—Senate Bill (SB) 1458 and House Bill (HB) 1884—were reviewed on Monday by the Senate State Affairs Committee and the House Pensions Committee, respectively. Both bills were left pending: Each was introduced by the committee chairmen as a "work in progress" for the purpose of obtaining fiscal information about the effects of these changes. ATPE's legislative program contains positions that support:
Keeping the system sound in order to prevent attempts to privatize the system as a defined contribution (401(k)-type) system.
Increasing state and active member contribution rates, which would help provide a cost-of-living adjustment (COLA) for retired educators.
Retirees have not received a COLA in over 12 years and many are struggling to make ends meet on their fixed pension.   ATPE testified against both bills in their current form because ATPE believes some of the changes need additional work before going forward.  We are working with the committees and the Texas Retired Teachers Association to do our best to make a COLA possible this session. Here's a rundown of some of the biggest changes called for by the bills. Both bills would require educators to be 62 years old and meet the rule of 80 (combined age and years of service credit equals 80) to be eligible for full retirement. Employees would still be allowed to retire early, but a 5 percent reduction would apply for each year before reaching age 62. The proposal includes a grandfather provision that would exclude anyone who, as of Aug. 31, 2014, was 50 years or older, had 25 years, or whose combined years of service and age equaled 70.  About 50 percent of those who are currently teaching are encompassed by this provision. The grandfather provision would also replace all previous grandfather clauses that exist in current law. The bills would require retirees to be 62 before they could enroll in the TRS-Care 2 or 3 healthcare plans for retirees. The bills also call for raising active members' contribution rate to match the state's contribution rate, which, under the proposed state budget, would be 6.6 percent. The state contribution rate would be 6.7 percent in 2015 under the Senate version of the budget. Both bills would prohibit the member contribution rate from exceeding 6.9 percent of pay (even if the state contribution rate exceeds that level). The bills would also create a 1 percent school district contribution. TRS-ActiveCare 3 (the highest premium plan) for active educators would be eliminated because only 3 percent of participants have chosen this level of coverage and it is a major cost driver leading to increased premiums.  Eliminating this coverage option would allow for more flexibility and quality benefits in the other two insurance options, as well as assistance with rising premiums in all levels of the program. The good news is that the Legislature believes these changes will make the TRS fund actuarially sound, which is required by state law before a COLA can be granted to retirees. If that happens as a result of these changes under the current version of the bill, then a 3 percent COLA could be issued to all retirees who retired before Aug. 31, 1994. However, there is no guarantee a COLA will be issued. ATPE will continue to negotiate with both committees to find a way to make the system actuarially sound and provide retirees a COLA without significant changes to the benefit structure. We will also work on an adequate grandfather provision that protects the commitment the state has already made to hard-working educators and is fair to all participants.  Again, the bill is a work in progress. Stay tuned for updates.
06/02/2023
The HB 100 voucher scheme dies at the end of regular session, plus a special session and the TEA takeover of Houston ISD begin.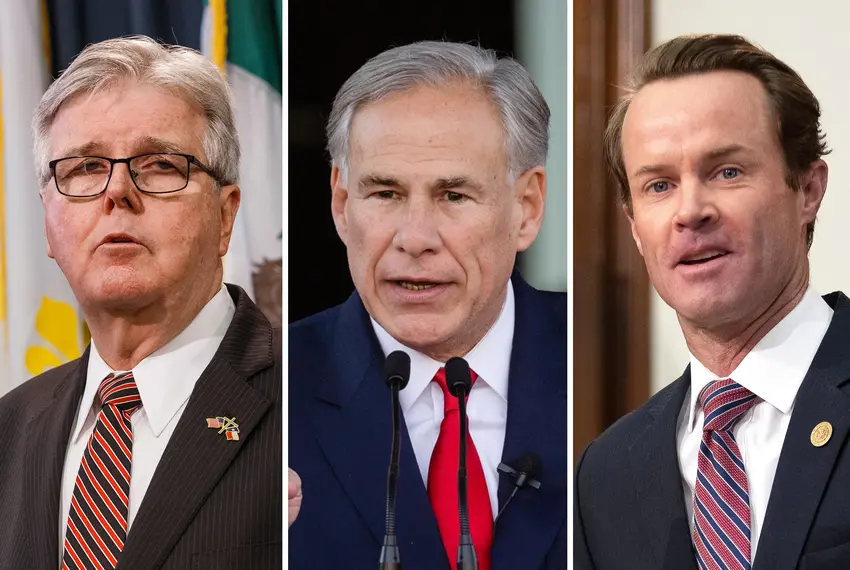 06/01/2023
Always happy to castigate the Texas House, Patrick breaks form to criticize the governor as misinformed and unsympathetic toward homeowners.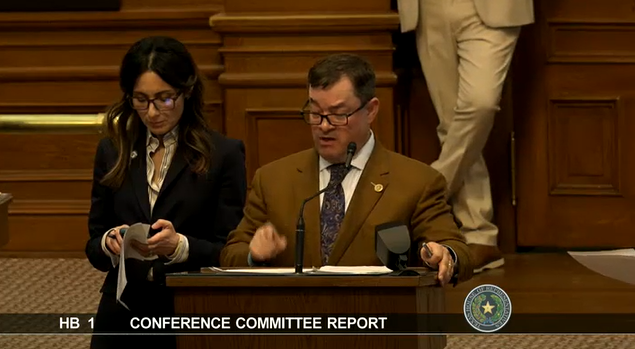 School Finance, Retirement | TRS | Social Security, Texas Legislature, Privatization | Vouchers, Educator Compensation | Benefits
05/30/2023
HB 100 was a casualty of a breakdown in communications between the House and Senate as the regular session drew to a close.