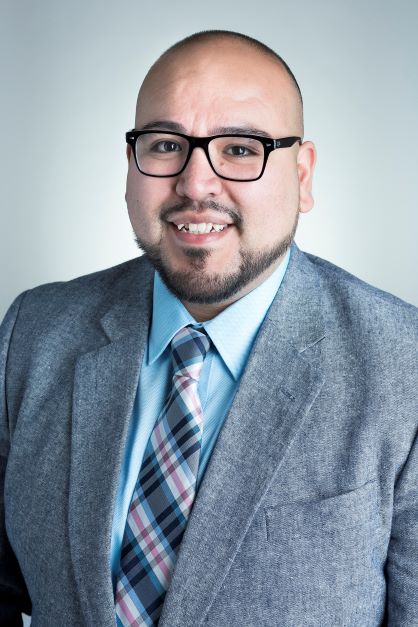 Luis Miguel Sifuentes
Texas State Board of Education District 11
Status
Challenger
Party
Democrat
Occupation
Human Resources
Address
1422 Montgomery Lane, Southlake, TX, 76092
Additional Information
Sifuentes advanced to a May 24 runoff in the 2022 Democratic primary for SBOE District 11. His runoff opponent withdrew from the race.
Endorsed by the editorial board of the
Dallas Morning News
for the 2022 Democratic primary election.
Candidate Survey Responses
---
RESPONSES TO THE 2022 ATPE CANDIDATE SURVEY:
1. If elected, what do you believe your primary role and responsibility as a state board member should be?
If elected, my primary role and responsibility as a state board member is to advocate for educators, students and their families. The SBOE should play a leading role in ensuring that all students in Texas have access to quality, high performing schools. The SBOE should set standards that allow for the development of our students without the anxiety and pressure of mismanaged standardized testing.
2. In your opinion, what is the most pressing issue facing public education in Texas?
The workforce in Texas is changing, and the SBOE and our schools should be playing an active role in ensuring that the skills and abilities our students are gaining in schools align with the skills and abilities required by our workforce. We need to make sure that we are preparing the students who want to go into higher education, but we should also be preparing the students who desire to go into other trades such as skills trades.
3. What role should educators and educator groups such as ATPE play in policy decisions made by the State Board of Education (SBOE)?
There should be a continuous feedback loop between the SBOE, educators, parents, students and groups such as ATPE. Feedback and criticism from these groups should inform policies and standards that the SBOE is setting. The SBOE should be making more efforts to reach out to their stakeholders to make sure that they have as much information as possible when making decisions that impact our communities.
4. How much weight should the SBOE give to educators' input when it comes to setting curriculum standards (known as the Texas Essential Knowledge and Skills or "TEKS") and evaluating instructional materials?
ducators are on the front lines of education day in and day out. They are responsible for knowing instructional materials, understanding curriculum standards, and educating our students. They know first hand how TEKS and instructional materials impact our students. We should be giving educators every opportunity to provide feedback and implement their feedback when it comes to curriculum and instructional materials.
5. Do you believe our state's public education system, including current regulations on testing and accountability, graduation requirements, and curriculum standards, enables students to receive a well-rounded education throughout all grade levels? Would you recommend any changes?
Depending on which ranking you look at, Texas routinely ranks in the middle when it comes to public education. From my time in the classroom, I know our students are better than that. I have seen the work that teachers put into their lessons. I have seen dedication from campus administration teams. Something must change. We need to rethink public education in Texas. We need to increase funding for public education. We need to prepare our students for higher education and/or the skilled trades workforce. We need to make education equitable and accessible. Next year the SBOE will be reviewing social studies standards which need to change to factual knowledge and skills instead of revisionist history . We need to include curriculum standards that are representative of all of our students' backgrounds, not just some.
6. What role, if any, should charter schools have in the Texas public education system?
There are charter schools who are doing great work for students in Texas. Parents should have a choice in determining where their students get their schooling and sometimes, a charter school is a good option. But charter schools should follow the same guidelines and standards that traditional public schools follow. The SBOE should advocate for equitable, fair and transparent funding of our schools and keep that in mind when approving new charters.
7. What role should the SBOE play in overseeing charter schools, such as approving or denying new charter applications and expansion requests of existing charters?
The SBOE should have a large role in overseeing charter schools. As the body responsible for setting curriculum standards, it's imperative that a central organization can ensure curriculum alignment across public schools and charter schools. The SBOE should also have approval in expansion requests of existing charters.
8. Do you believe the SBOE should continue to have the authority to review and potentially veto any rulemaking actions taken by the State Board for Educator Certification (SBEC)?
Yes, the SBOE should continue to have the authority to review and potentially veto any rulemaking actions taken by the SBEC. A central organization can make sure that teachers in San Antonio have the same qualifications and training as teachers in Fort Worth.
Additional Comments from Candidate on Survey
---
No additional comments