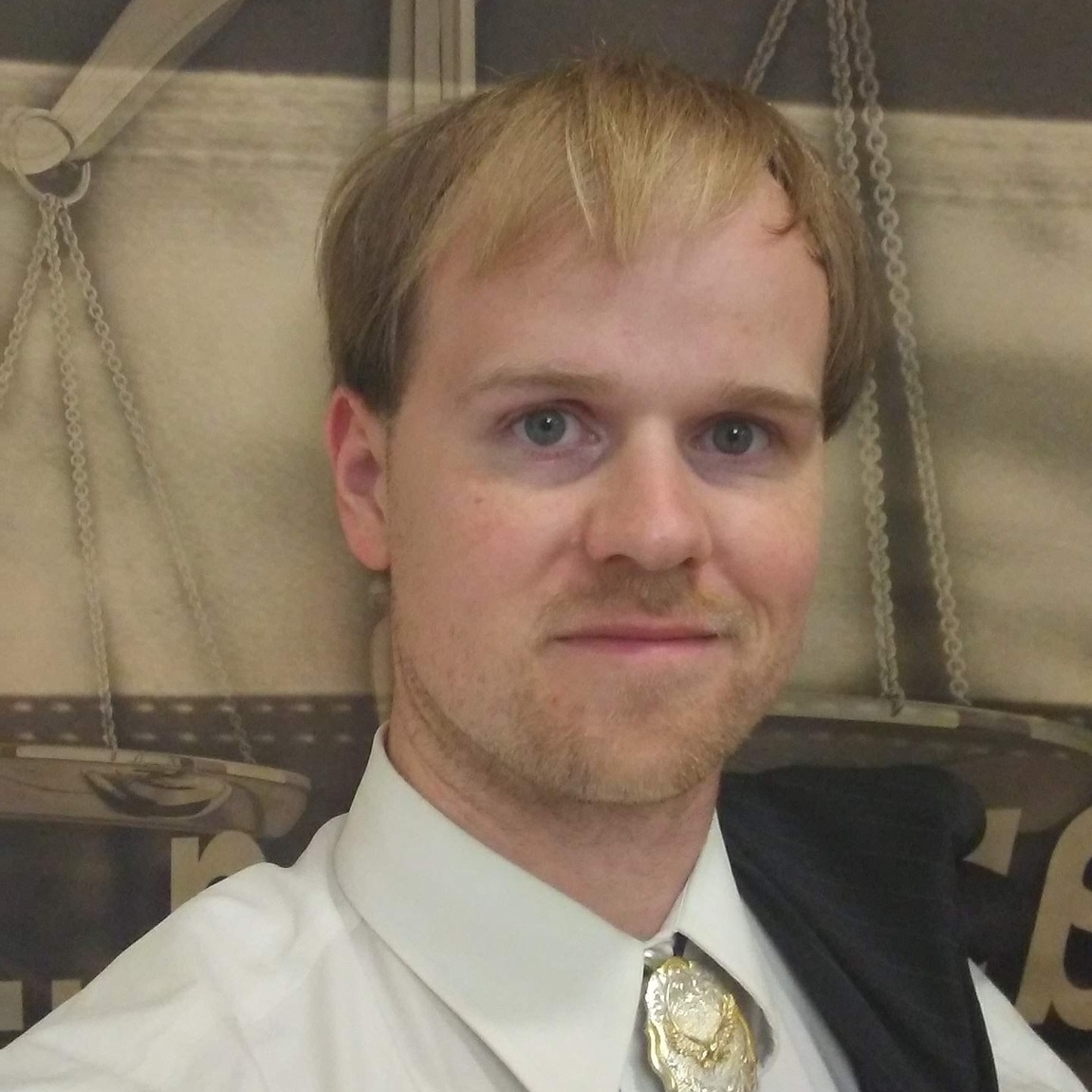 Daniel "DC" Caldwell
Texas State Board of Education District 11
Status
Challenger
Affiliation
Libertarian
Party
Independent / Third-Party
Occupation
Educator
Address
2500 Monte Carlo Way Apt 721, Ft. Worth, TX, 76244
Additional Information
Caldwell simultaneously filed to run as a Democrat, Republican, Libertarian, and Green party candidate for SBOE District 11 in the 2022 election. As a result, he is ineligible under state law to be a candidate on the general election ballot in November 2022.

Was defeated in both the 2022 Republican and Democratic primary elections for SBOE District 11.
​

Candidate Survey Responses
---
RESPONSES TO THE 2022 ATPE CANDIDATE SURVEY:

1. If elected, what do you believe your primary role and responsibility as a state board member should be?

According to Texas Education Code Section 7.102(c), the primary role and responsibility of the the board and its members is to adopt or establish rules, guidelines, and standards for schools in Texas.

2. In your opinion, what is the most pressing issue facing public education in Texas?

The most pressing issue in Texas public education is the steady march of time.
The most valuable resource in a classroom is the hours and minutes that students spend, and far too much of that time is down-time where students are disenchanted, disengaged, and disinterested with the knowledge we are supposed to be teaching them.
In order to reconnect, I want to refocus instruction on giving students skills that they can and should directly apply and use at their age and grade level and then throughout life.

3. What role should educators and educator groups such as ATPE play in policy decisions made by the State Board of Education (SBOE)?

ATPE representatives can and should lobby board members to push for resolutions, testify as subject matter experts, and serve as advisors on issues of interest to Board members or which have been presented.

4. How much weight should the SBOE give to educators' input when it comes to setting curriculum standards (known as the Texas Essential Knowledge and Skills or "TEKS") and evaluating instructional materials?

Each of the members of the SBOE should be an educator and respect and consider the input of their peers with equal weight as their own, primarily basing their decisions on the merit of the input and not judging input based on the source.

5. Do you believe our state's public education system, including current regulations on testing and accountability, graduation requirements, and curriculum standards, enables students to receive a well-rounded education throughout all grade levels? Would you recommend any changes?

Yes and yes.
I see that the system does enable students to receive a well-rounded education, but whether they all get that education varies.
Changes I recommend include greater emphasis on application, substituting the the standards terms such as "apply" instead of "understand" and "demonstrate" instead of "discuss."

6. What role, if any, should charter schools have in the Texas public education system?

Charter schools should serve as a vehicle for inviting private investment into the education system which is still primarily funded by tax dollars and investment interest from the Permanent School Fund and related accounts.
Charter schools also can, do, and should serve to empower families with options to choose what kind of school they want for their children.

7. What role should the SBOE play in overseeing charter schools, such as approving or denying new charter applications and expansion requests of existing charters?

The SBOE should play the roles permitted by law and not attempt to assert authority exceeding what the legislature delegates to the Board pursuant to Article 7, Section 8 of the Texas Constitution.

8. Do you believe the SBOE should continue to have the authority to review and potentially veto any rulemaking actions taken by the State Board for Educator Certification (SBEC)?

Yes, I believe Section 21.042 of the Texas Education Code is a valid and reasonable exercise of the legislature's authority to limit the power of an appointed panel.
Additional Comments from Candidate on Survey
---
COMMENTS SUBMITTED IN RESPONSE TO THE 2022 ATPE CANDIDATE SURVEY:

The following are a few questions and answers from another candidate questionnaire I recently completed.
What is your position on education funding?
I obviously support the funding of education, but specific aspects of education funding are sensitive issues broken down into many parts.
I aim to balance the desires to (1) avoid debt and unnecessarily taxing Texans, (2) acquire, build and maintain appropriate school facilities, (3) fairly compensate educators, (4) provide quality instructional resources, (5) support extracurricular activities, and (6) fulfill the miscellaneous other duties schools are expected and required to do (etc.).
I have to ask whether I can justify Robin Hood economics which would raise taxes to fulfill a wish list of wants (but not necessarily needs) that are included in education funding.
Since I may not be able to address all of these facets here, I will just discuss one, #3, briefly.
Many citizens feel that the work teachers do is worth several times more than what we are paid, and I usually agree.
Nevertheless, we must teach by example moral principles.
Give more in value than you receive in payment.

What is your position on a state income tax?
I oppose imposing a Texas state income tax, and I would oppose a constitutional amendment repealing or undermining Texas Constitution Sec. 24-a. INDIVIDUAL INCOME TAX PROHIBITED. The legislature may not impose a tax on the net incomes of individuals[.]

What are some of your key issues?
Last year, this is one of the things I wrote:
The responsibility of public servants includes faithful stewardship to protect community resources and trust.

The responsibility of public servants includes to improve on the condition and quality of life of residents in their community.

The responsibility of public servants includes to leave their legacy in good hands for the next generation.