Texas election roundup: Early voting begins next week!

Teach the Vote
Elections
Date Posted: 10/08/2020 | Author: Mark Wiggins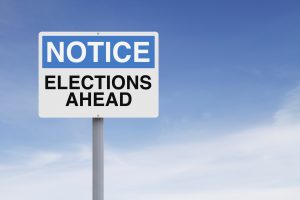 At long last, the strangest election season in our lifetime is reaching a crescendo. The polls in Texas are set to open next Tuesday when you can finally cast your vote in critical elections up and down the ballot!
Gov. Abbott extended the early voting period for the November 2020 general election, as he similarly did for the primary runoff elections in July. The intent was to decrease crowding at polling locations, which could place in-person voters at greater risk of contracting COVID-19. Yet a number of high-profile Republicans, including the chairman of the Republican Party of Texas, filed a lawsuit last month arguing Abbott's exceeded his constitutional authority in extending the early voting window. The Texas Supreme Court issued a decision this week upholding the governor's decision and affirming that Texans may begin early voting on Tuesday, October 13. Early voting will run through October 30.
This year, it's more important than ever to have a voting plan in order to spend as little time in the voting booth as possible. Part of putting your plan together involves researching candidates, which you can do right here at Teach the Vote! Our site features profiles of all candidates vying for the Texas House, Texas Senate, or State Board of Education this year. If a candidate in your area has not opted to participate in the ATPE Candidate Survey, encourage them to do so. It's not too late!
Texas is the focus of an influx in spending by former Vice President Joe Biden's campaign after years of being left out of the national conversation during presidential elections. Reports this week indicate the Democratic nominee has booked more than $6 million in television advertising in Texas over the campaign's final stretch, marking the largest spend by a presidential candidate in Texas in decades. That total will be supplemented by an additional $1 million in TV ads purchased by the Lincoln Project, a Republican media organization focused on defeating President Donald Trump. News of the ad buys follow reports late last month that the Republican National Committee sent $1.3 million to the Republican Party of Texas to shore up its 2020 election efforts.
All are signs that both parties see a close race in Texas, which hasn't voted for a Democratic presidential nominee since 1976. Barack Obama lost Texas by 12 percentage points in 2008, and Donald Trump won the state by 9 points in 2016. Recent polling shows President Trump leading in Texas by an average of 3.2 percent, which is within the margin of error of most polls. The Cook Political Report currently lists Texas as "lean Republican" in its Electoral College analysis.
More than 50 million Americans tuned in Wednesday night to watch Vice President Mike Pence and U.S. Senator Kamala Harris face off in the one and only vice presidential debate to take place this year. The nonpartisan Commission on Presidential Debates announced Thursday morning that the next presidential debate, a townhall-style event scheduled for October 15, would be conducted virtually in accordance with health safety guidelines necessitated by the president's recent COVID-19 diagnosis. President Trump responded to the decision by threatening to boycott the debate and hold a rally instead. The Biden campaign suggested postponing the townhall to October 22, giving the president time to recover from the virus and no longer be contagious. At this point, the date and manner of the next debate remains up in the air.
Educator Preparation | Certification, Retirement | TRS | Social Security, Texas Legislature, Congress | Federal, Elections, Curriculum | Instruction
09/23/2022
The ATPE Governmental Relations team recaps the past week's education news, legislative and election updates, and regulatory developments.
Educator Preparation | Certification, Texas Legislature, Curriculum | Instruction, Educator Compensation | Benefits
09/22/2022
ATPE shared educator preparation recommendations during invited testimony before the House Committees on Public Education and Higher Education, Sept. 20, 2022.
Retirement | TRS | Social Security, Congress | Federal, Educator Compensation | Benefits
09/20/2022
Despite advancing the Ways and Means Committee Sept. 20, 2022, the WEP/GPO repeal legislation faces many hurdles, including a less supportive Senate.