Pres. Trump to pitch vouchers in SOTU speech

Teach the Vote
Congress | Federal Privatization | Vouchers
Date Posted: 2/04/2020 | Author: Mark Wiggins
President Donald Trump is expected to voice his support for a federal voucher bill filed by U.S. Sen. Ted Cruz (R-Texas) in tonight's State of the Union (SOTU) address, according to the Houston Chronicle.
U.S. Secretary of Education and Trump appointee Betsy DeVos, whose past privatization efforts wrought havoc on public schools in Michigan, has backed Cruz's voucher legislation. The proposal would allow individuals and businesses to divert public tax dollars that could otherwise go toward public schools, using them to subsidize private and for-profit academies instead. President Trump touted the bill himself during his 2019 SOTU address, and he is expected to delve deeper into the subject during this year's speech.
According to the Houston Chronicle, Texas Lt. Gov. Dan Patrick is also an important backer of Cruz's voucher bill. Some privatization supporters hope Trump's remarks tonight will renew the voucher debate in Texas, where a majority of voters oppose spending public money on private schools that are unaccountable to taxpayers and can refuse to serve many Texas children. Opposing private school vouchers has long been an ATPE priority and a component of the ATPE Legislative Program which is approved annually by our members. In most cases, a voucher would not adequately cover a child's tuition or transportation for private schooling. Such a program would divert money away from local public schools to provide a tax break to parents, many of whom likely plan to send their children to a private school already, with or without a voucher.
Democratic and Republican voters alike issued a scalding rebuke of voucher legislation in the 2018 Texas elections, when several pro-voucher legislators were swept out of office and replaced with a bipartisan class of pro-public education lawmakers.
"I think most legislators in Texas have gotten the message that parents don't want a dollar-off coupon to a private school across town. They want their neighborhood schools to be the best they can be, and that means giving resources to schools so they can be the best they can be," ATPE Lobbyist Mark Wiggins told the Houston Chronicle.
Cruz's bill is unlikely to go far in the Democratically-controlled U.S. House of Representatives, but the Houston Chronicle reports that 10 Republican members of the Texas congressional delegation have signed on, including Reps. Brian Babin, Michael Burgess, Michael Cloud, Dan Crenshaw, Bill Flores, Kenny Marchant, Pete Olson, Randy Weber, Roger Williams, and Ron Wright.
The State of the Union address is scheduled to air at 8 p.m. tonight, Feb. 4, 2020, on all major networks.
Embed from Getty Images
06/02/2023
The HB 100 voucher scheme dies at the end of regular session, plus a special session and the TEA takeover of Houston ISD begin.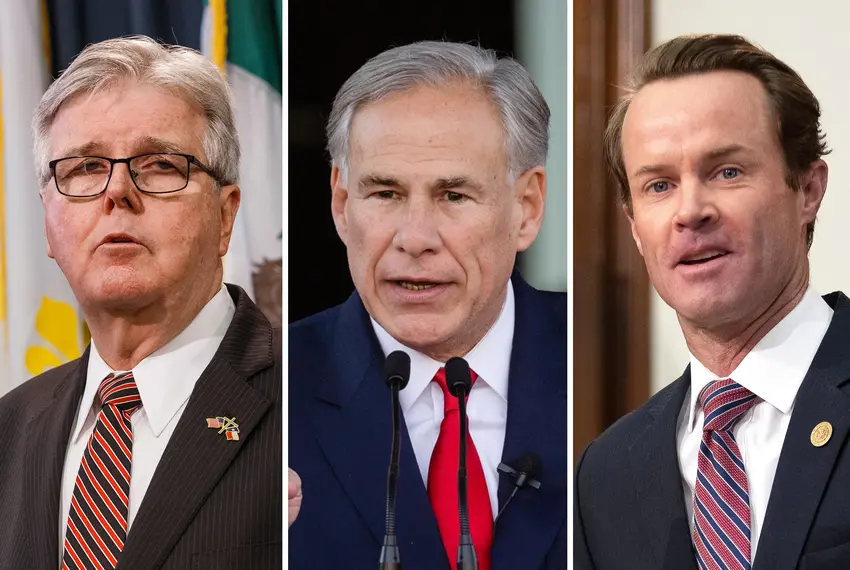 06/01/2023
Always happy to castigate the Texas House, Patrick breaks form to criticize the governor as misinformed and unsympathetic toward homeowners.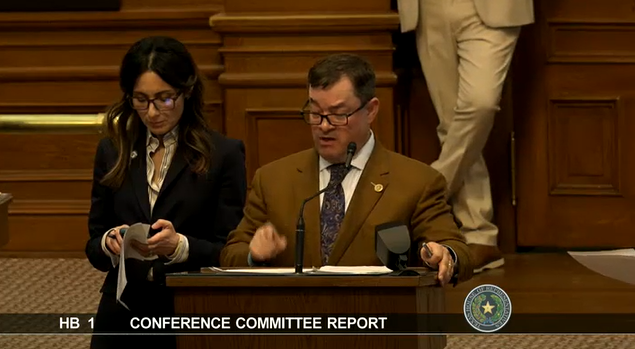 School Finance, Retirement | TRS | Social Security, Texas Legislature, Privatization | Vouchers, Educator Compensation | Benefits
05/30/2023
HB 100 was a casualty of a breakdown in communications between the House and Senate as the regular session drew to a close.