Compensation, testing, and TRS top issues in ATPE's "Your Voice" survey

Teach the Vote
Retirement | TRS | Social Security Educator Compensation | Benefits Testing | Accountability
Date Posted: 1/22/2020 | Author: Andrea Chevalier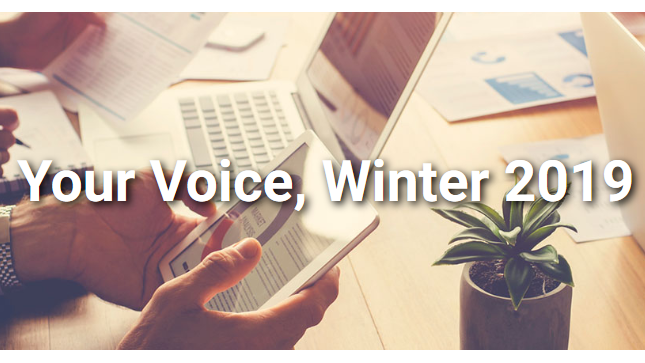 From November 2019 through early January 2020, ATPE members had the opportunity to take a short, three-question survey through Advocacy Central. Powered by a service called Voter Voice, Advocacy Central is a tool that ATPE members can use to be active advocates for Texas education policy.
Respondents were asked to choose their three top education policy issues from a comprehensive list. These issues were ranked most important by survey respondents:
#1 - Educator Compensation and Benefits
#2 - TIE: Standardized Testing / Teacher Retirement System (TRS)
In this blog post, we dive deeper into each of these issues, highlighting recent legislative actions and policy considerations. Then we'll look at
what's next
and pinpoint specific ways that educators can actively influence the treatment of these issues in the future.
Educator Compensation and Benefits
The issue of teacher pay skyrocketed as a priority among Texas legislators and state leaders after educators hit the polls in 2018 - from Lieutenant Governor Dan Patrick including teacher pay raises in his campaign messaging, to Governor Greg Abbott declaring teacher pay an emergency item, to a non-negotiable inclusion of teacher pay into school funding proposals. Teacher pay is obviously a major factor in the state's ability to recruit and retain a high-quality teaching workforce. Also, with healthcare costs on the rise, educators' take-home pay has a direct influence on their health and wellness, which impacts productivity and absenteeism along with costs to the employer.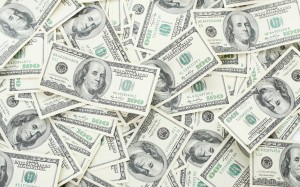 Due to its far-reaching importance in the short- and long-term, increasing educator compensation has been an ATPE legislative priority. In the 2019 legislative session, the ATPE lobby team advocated for compensation plans that included educator input, meaningful factors other than students' standardized test scores, and alignment with other efforts to promote and enhance the education profession.
House Bill (HB) 3 by Rep. Dan Huberty (R-Kingwood), the major school funding proposal passed by the legislature and signed into law by the governor in 2019, did several things that impact educator compensation and benefits. The bill made it possible for many school districts to access substantial additional funding, such as through allotments for mentoring and incentive pay for teachers, money for extending the school year, and an increase in the basic allotment to facilitate pay increases for classroom teachers and other full-time employees in non-administrator roles. HB 3 also raised the state's minimum salary schedule (MSS) for teachers and other certified educators, up to $5,500 to $9,000 per year of service. This change to the MSS lifted the base pay for many educators, provided raises for some, and increased the state's share of TRS pension contributions while lowering the district's share.
As it stands, most (but not all) Texas public school teachers received a pay raise due to increased school funding under HB 3. The bill mandated that districts use 30% of their state funding increase on compensation, with a special priority for teachers with more than five years of experience. The jury is still out on what those raises looked like across the state and whether teachers feel positively impacted by their raise, if any. The Texas Education Agency (TEA) is expected to begin gathering data from districts on compensation with a report to legislators in March of 2020. See what some districts have done for their teacher raises in this blog post from our "New School Year, New Laws" series.
HB 3 also included the "teacher incentive allotment" (TIA), which began as strictly merit pay but was eventually modified to specifically prohibit school districts from being required to use standardized tests to evaluate teachers for purposes of this funding. For districts that are ultimately approved to participate in the TIA, they must create local designation systems that will allow for additional state funding ranging from $3,000 to $32,000. The additional funding from this allotment flows to the district, not directly to the teacher, and is based on the number of teachers in the district who receive certain designations as determined by the district (Master, Exemplary, or Recognized) and where those teachers teach (high-needs or rural campuses draw down more dollars). TEA recently released correspondence to districts regarding their TIA applications to the agency. Some districts that already have incentive programs in place, like Dallas ISD and Austin ISD, will likely apply to TEA to be in the first cohort to receive funding in the fall of 2020.
Learn more about the intricate ins-and-outs of HB 3 in this blog post here on Teach the Vote and in TEA's "HB 3 in 30" video series, which details several aspects of the bill relating to compensation.
Standardized Testing
Testing is a major issue for teachers, especially when there is so much riding on the results, such as school grades, closures, sanctions, and even teacher pay. Testing also seems unfair for many students who have special needs, are learning English, are new to the country, or have test-taking anxiety. Teachers know that an entire year of their students' hard work and social, emotional, and academic growth could never be captured on a single day's standardized test.
The largest testing bill that passed during the 2019 legislative session - HB 3906, by Rep. Dan Huberty (R-Houston) - made several changes to state assessment administration and content. Here are highlights of what the bill prescribes:
Multiple smaller test sections that can be administered over multiple days (operational by the 2021-22 school year).
Elimination of writing tests in grades 4 and 7 (beginning with 2021-22 school year).
Prohibiting the administration of State of Texas Assessments of Academic Readiness (STAAR) tests to students on the first instructional day of the week.
Districts will transition to electronic assessments by 2022-23.
By Dec. 2020, TEA will create and share with lawmakers a plan to transition districts to electronic assessments.
No more than 75% of any STAAR test can be multiple choice by 2022-23.
TEA will establish an integrated formative assessment pilot program that districts can opt in to, which will be used to determine if these assessments improve instructional support and if they could potentially replace current assessments (with a pilot program to launch in the spring of 2021).
TEA will develop interim assessments for districts to use as actionable test data.
The educator assessment advisory committee, still awaiting commissioner appointment, will provide recommendations to TEA on assessment development.
Read more about HB 3906 from the TEA website here, and learn more about changes to testing that occurred due to the last legislative session in this Teach the Vote blog post from ATPE.
The merits of the STAAR test itself were also questioned heavily by parents, educators, and other stakeholders this past session. As a result, HB 3 mandated that a "readability study" be conducted to ensure that the test items and passages on the STAAR tests are at an appropriate level for the test-taker. The University of Texas at Austin Meadows Center for Preventing Educational Risk released part one of the study at the beginning of December. In a nutshell, the study (which was not peer-reviewed) was lauded by Commissioner Mike Morath as proving that the tests were on-level, but it left many questions unanswered. Specifically, the study was inconclusive about the grade-level readability of test items, it found that some STAAR test questions did not adequately assess the standards they were meant to address, and the authors noted that a majority of STAAR passages were within or below specified levels for narrativity (which has to do with the use of common vocabulary for a certain age/grade). We expect the second part of this study to come out by Feb. 1, 2020. Read more in this blog post here on Teach the Vote.
Teacher Retirement System (TRS)
After accounting changes adopted by the TRS board of directors in July of 2018, the TRS pension fund was in need of additional funding going into the 2019 legislative session. The 86th Legislature passed Senate Bill (SB) 12, by Sen. Joan Huffman (R-Houston), which reduced the funding window for the TRS fund from 87 years to 29 years, and allowed for a supplemental payment or "13th check" to be issued to retirees in September 2019. SB 12 functions by slowly increasing the state's contribution to TRS up to 8.25% by the year 2024. Additionally, the school district contribution will increase from 1.5% to 2%. Active school employees' contributions to TRS will remain at the existing rate of 7.7% for the next two years and eventually increase to 8% in the 2021-22 school year and 8.25% the following year.
SB 12 also requires that if the state's contribution to TRS should decline in the future, then school district and active employee contributions to the fund would be reduced by the same percentage. Additionally, the few school districts that pay into Social Security will no longer enjoy an exemption from paying into TRS.
Read more about TRS and the 86th Legislature in this ATPE blog post here on our blog.
What's next?
We are not finished with compensation. While HB 3 made great strides in improving school finance, many aspects of the bill that could raise educator pay are left at a school district's discretion. Compensation and benefits should be increased for educators across-the-board to bring the profession to an appropriate level of pay, ensuring that educators can live balanced, healthy lives.
Likewise, we are far from done with testing. However, this topic has been heavily dictated at the federal level since the implementation of No Child Left Behind, which is now known as the Every Student Succeeds Act (ESSA). The state is limited in how much it can reduce testing and remain in compliance with federal accountability requirements. That being said, there is flexibility built into ESSA that would allow Texas to alter its assessment structure in ways that are more holistic, such as through the use of portfolio or performance assessments. Additionally, we must be vigilant in resisting the use of standardized tests for purposes of teacher evaluation and pay, as these tests have been shown to indicate more about poverty and other student factors uncontrollable by educators than how well students are learning in any given school year.
TRS is not a done deal either. Educators still face exorbitant healthcare costs and family needs. Prioritizing investments in healthcare, particularly with an emphasis on wellness and disease prevention, can pay great dividends in the form of a healthier school employee population. The state needs to increase its share of healthcare costs for both active and retired employees.
One of the most effective ways for educators to influence future legislative actions around these and other issues is to stay in touch with their own legislators. ATPE members can use our communication tools on Advocacy Central to quickly and easily send messages to their lawmakers at any time.
Your Vote is Your Voice
As the 2020 election cycle proceeds, it is important for voters to be aware of candidates' positions on these issues, as well as incumbent legislators' voting records on education bills like the ones mentioned above. The ATPE Governmental Relations team has invited all candidates for the Texas Legislature or State Board of Education this year to participate in our education-specific candidate survey. On TeachtheVote.org, find candidate and legislator profiles to view their survey responses and voting records, where available. Learn more about which of the legislature's 2019 votes were included on our site and why in this blog post.
As an additional resource, if you'd like to hear directly from candidates and maybe even ask a question, attend a free, public education-focused candidate forum being hosted by the Raise Your Hand Texas Foundation in several Texas cities this year. Find one near you here.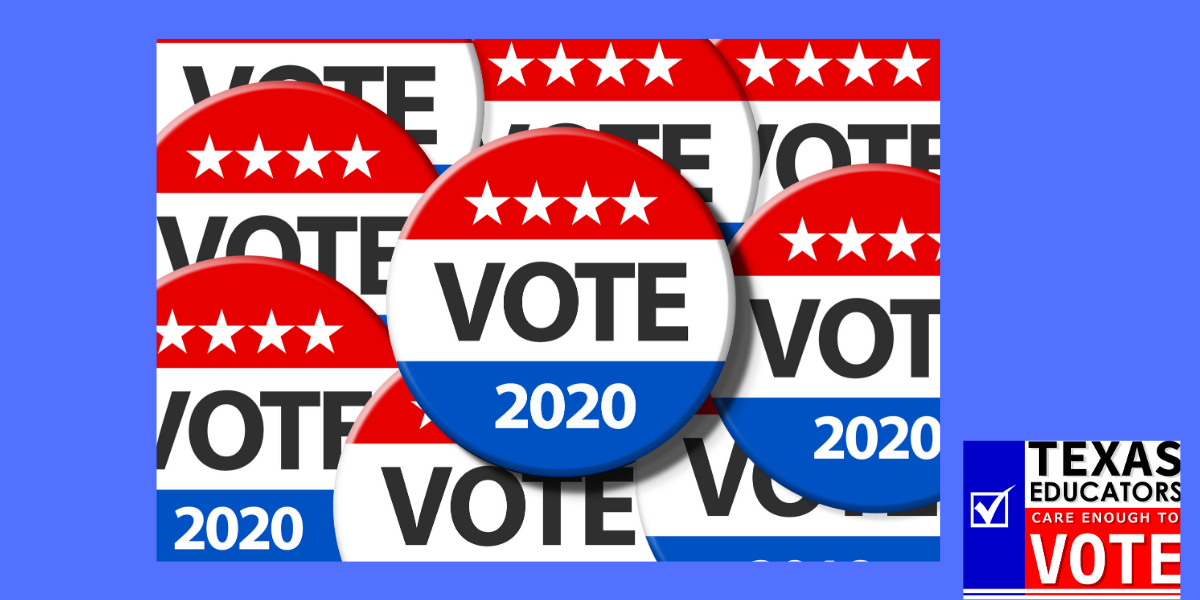 Voter registration for the Texas primary elections on Super Tuesday, which is March 3, 2020, ends on February 3. Find out if you are properly registered here. Educator Voting Day is slated for the first day of early voting, February 18, 2019.
Find more voting resources and take the Educators' Oath to Vote on TexasEducatorsVote.com.
06/02/2023
The HB 100 voucher scheme dies at the end of regular session, plus a special session and the TEA takeover of Houston ISD begin.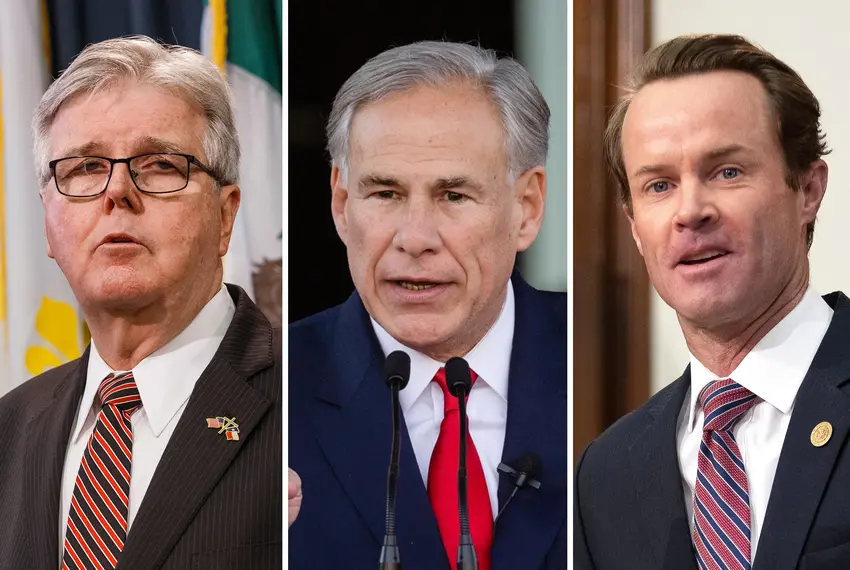 06/01/2023
Always happy to castigate the Texas House, Patrick breaks form to criticize the governor as misinformed and unsympathetic toward homeowners.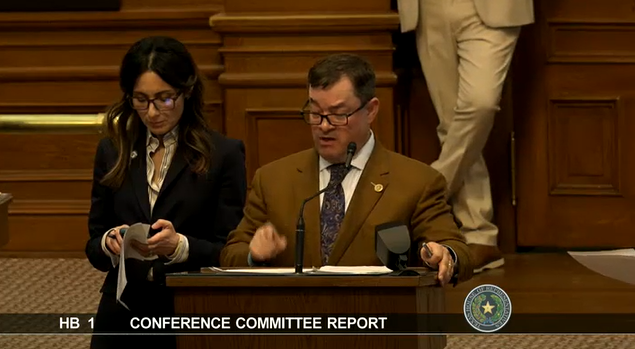 School Finance, Retirement | TRS | Social Security, Texas Legislature, Privatization | Vouchers, Educator Compensation | Benefits
05/30/2023
HB 100 was a casualty of a breakdown in communications between the House and Senate as the regular session drew to a close.