Preview: SBEC to meet Friday and vote on abbreviated educator preparation program

Teach the Vote
Educator Preparation | Certification
Date Posted: 8/01/2018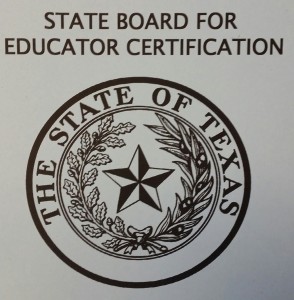 The State Board for Educator Certification (SBEC) meets this Friday to make final decisions about rules implementing H.B. 3349, a bill passed last legislative session that created an abbreviated pathway to obtaining a new certificate to teach trade and industrial workforce classes.
The board gave initial approval to the rule proposal in May, which represents an expansion of both the underlying bill and the original proposal SBEC discussed for several meetings. ATPE opposed the changes at that time and submitted formal comments last month that covered our concerns with the proposal as it currently stands.
"Research shows that access to an effective educator is the most important school-based factor affecting a student's academic success, and ATPE believes all students deserve access to a well-trained educator." Our comments stated this because, if adopted on Friday and ultimately approved by the State Board of Education, this will be the only abbreviated certification program adopted by the board.
ATPE's comments go on to explain that the training an educator candidate gets from one's educator preparation program (EPP) involves critical time spent learning how to teach, but the proposal devalues the importance of that training by reducing the number of hours these educator candidates are trained prior to entering the classroom as the teacher-or-record.
"ATPE sees no reason why candidates seeking the Trade and Industrial Workforce Training certificate should receive less training in this critical area than what is expected of every other candidate. Likewise, students of these educators deserve well-trained educators as much as their peers learning in different classrooms," we stressed in our comments.
Further, ATPE argues that the proposal (1) unnecessarily reduces the number of pre-service hours and inappropriately adds marketing and health sciences certificates to the abbreviated pathway when neither were discussed or vetted by the legislature and the bill always limited the certificate to "a person seeking certification in trade and industrial workforce training;" (2) haphazardly allows entities other than EPPs to provide up to 90 hours of training without accountability or oversight; and (3) fails to prevent educators trained under this expedited route from seeking other certifications by examination only, without the additional training required of that certificate.
ATPE knows that we cannot expect excellence from teachers without a strong foundation of preparation, and we hope the board maintains its mission of "upholding the highest level of educator preparation" by rejecting these watered-down standards for some educators and their students. The board meets Friday morning to discuss this and other issues. Check back on Teach the Vote for developments from Friday's meeting and follow me on Twitter at @ATPE_KateK for live updates.
12/02/2022
It's December! As ATPE gears up to fight for public education in the Texas legislative session starting next month, we're also pushing Congress to pass an important bill before its session ends.
Retirement | TRS | Social Security, Congress | Federal
12/02/2022
ATPE and retiree groups are urging Congressional leaders to complete negotiations by the end of 2022 on a deal to fix the Windfall Elimination Provision.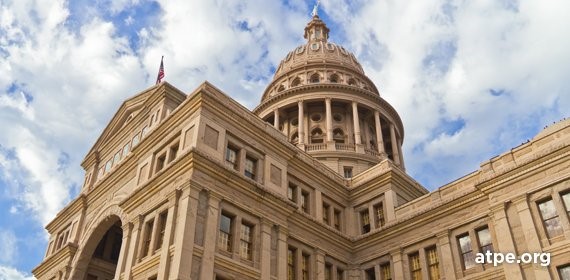 School Finance, Educator Preparation | Certification, Texas Legislature, Curriculum | Instruction, Privatization | Vouchers
12/01/2022
The Texas Commission on Virtual Education met Wednesday to discuss a draft of the commission's findings and recommendations for the 2023 legislative session.