Texas Pension Review Board adopts principles of retirement plan design

Teach the Vote
Retirement | TRS | Social Security Texas Legislature
Date Posted: 6/18/2018 | Author: Monty Exter
A subcommittee of the Texas Pension Review Board (PRB) has been working over the last several months on a set of non-binding guidelines meant to impart what the board feels are best practices with respect to retirement plan design for use by the retirement plans that are required to report to the board.
Despite some concern expressed by smaller funds over how the board's non-mandatory recommendation on vesting periods might be made into a legal mandate by the Texas Legislature, the full PRB unanimously adopted the proposed principles, which can be found here, at its most recent meeting.
The Texas Teachers Retirement System (TRS) pension fund is one of the many funds, and certainly the largest fund, required to report to the PRB. While the design of the TRS pension fund by and large already meets the voluntary standards enumerated in the PRB's principles document, the two areas where it does not are notable. First, the principles document calls for "contributions to retirement plans [to] be consistent with the PRB Pension Funding Guidelines." Those guidelines call for plans to be funded at a level that would allow the plans' unfunded liability to be amortized over less than 30 years. Second, the PRB principles say that a plan's "retirement benefits should be protected against the erosion of the benefit's value due to inflation." Essentially that means plans should include built in COLAs (Cost of Living Adjustments). In both instances, that the TRS pension plan does not comply with these best practices is a function of the Legislature choosing not to fund the plan adequately.
Perhaps the Legislature and the Governor should take a note from the PRB, a body the legislature created whose chairman the Governor appoints, and fund TRS adequately to comply with the PRB's newly adopted principles.
12/02/2022
It's December! As ATPE gears up to fight for public education in the Texas legislative session starting next month, we're also pushing Congress to pass an important bill before its session ends.
Retirement | TRS | Social Security, Congress | Federal
12/02/2022
ATPE and retiree groups are urging Congressional leaders to complete negotiations by the end of 2022 on a deal to fix the Windfall Elimination Provision.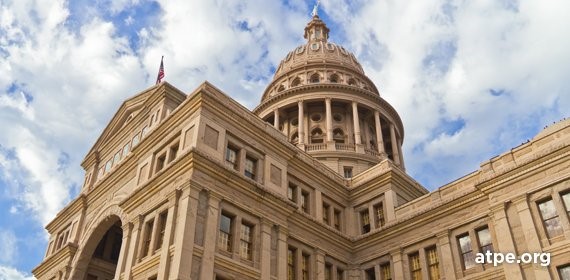 School Finance, Educator Preparation | Certification, Texas Legislature, Curriculum | Instruction, Privatization | Vouchers
12/01/2022
The Texas Commission on Virtual Education met Wednesday to discuss a draft of the commission's findings and recommendations for the 2023 legislative session.