School finance commission touches on early childhood, funding

Teach the Vote
School Finance Texas Legislature
Date Posted: 5/03/2018 | Author: Mark Wiggins
The Texas Commission on Public School Finance met Thursday morning in Austin to discuss a lengthy agenda covering early childhood education, weights and allotments, and the permanent school fund.
The hearing began with testimony by early childhood education advocates regarding the well-documented benefits of pre-K, including increased kindergarten readiness, improved third grade reading levels, better long-term student performance and fewer behavioral issues. Alexandra Hale with Good Reason Houston suggested assigning more veteran teachers to early childhood education and allowing districts to count the cost of providing full-day pre-K against recapture.
Texas Commission on Public School Finance meeting May 3, 2018.
Commission Chair Scott Brister suggested any investment in early childhood education would have to come at the expense of any potential increase to teacher salaries, and attempted to goad witnesses into arguing against teacher pay raises. Expanding pre-K and paying educators a professional salary are not mutually exclusive goals, and witnesses correctly pointed out that additional funding is needed across the board.
Former U.S. Undersecretary of Education Linus Wright suggested eliminating Grade 12 in order to spend more money on pre-K for three- and four-year olds. Wright contended that the senior year serves no purpose, and 11th graders are equally capable of going to college. It's important to note many colleges already complain that Texas high school students arrive at the post-secondary level ill-prepared and in need of remediation. Wright also suggested holding elementary teachers to more rigid certification requirements and treating educators as professionals.
Texas Education Agency (TEA) Chief School Finance Officer Leo Lopez next walked the commission through the list of categories that receive weighted funding under the current school finance formula. These include special education, compensatory education, bilingual education, career and technical, gifted and talented, public education grants (PEG) and the high school allotment. In fiscal year 2018, Texas will spend over $10.2 billion, or 28 percent, of total Tier I funds of $37.1 billion on weighted student funding allotments. Compensatory education receives the greatest share of weighted funding, followed by special education and career and technical.
In fiscal year 2018, the total state special education allotment is estimated at over $3 billion. This allotment is distributed according to subordinate weighted funding calculations for different instructional settings. The compensatory education allotment for fiscal year 2018 is estimated at over $4 billion. This primarily consists of funding for economically disadvantaged students weighted at .20, but also includes pregnancy services weighted at 2.41. Compensatory education spending is primarily calculated based on the number of students eligible for the federal free and reduced lunch program. The bilingual allotment for fiscal year 2018 totaled just over $505 million, and covers instructional materials and stipends for teachers.
After a lunch break, the commission returned to hear testimony regarding the Permanent School Fund (PSF) from outgoing State Board of Education (SBOE) Member David Bradley (R-Beaumont), who chairs the SBOE Committee on School Finance/Permanent School Fund, and TEA Chief Investment Officer Holland Timmins.
The commission is scheduled to meet again June 5, when it hopes to hear from superintendents and principals regarding costly or unfunded mandates. The working group on expenditures is scheduled to meet Friday morning.
Texas Legislature
01/23/2023
Texas Lt. Gov. Dan Patrick (R) announced Senate committee assignments Monday for the 2023 legislative session.
01/20/2023
Texas state leaders were inaugurated this week and previewed their priorities for the legislative session now underway. Read more from the ATPE lobby team.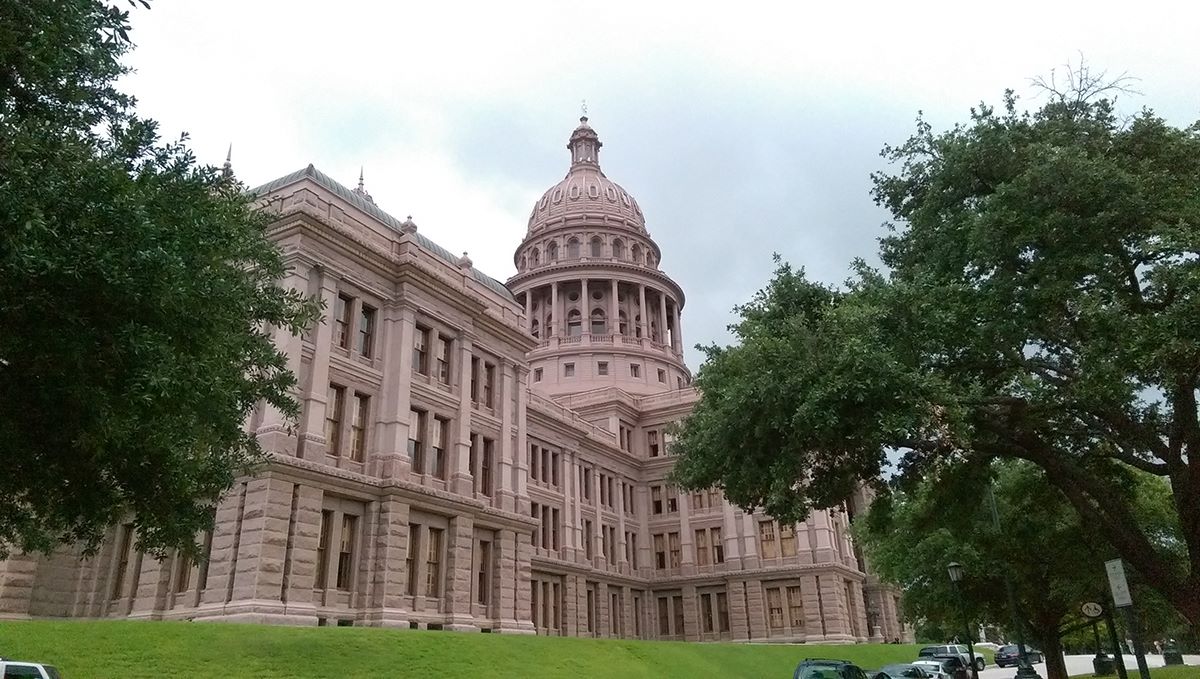 01/17/2023
Lt. Gov. Dan Patrick used the Jan. 17 event to announce he is "all in" with Gov. Greg Abbott on passing a voucher bill this session.