Steering committee looks at long-term goals for educator prep, retention

Teach the Vote
Educator Preparation | Certification
Date Posted: 2/21/2018 | Author: Mark Wiggins
The steering committee for the Long-Range Plan for Public Education met this morning, Feb. 21, in Austin to address educator preparation, recruitment, and retention in Texas. The 18-member committee has been appointed by the State Board of Education (SBOE) to recommend long-term goals for Texas public schools.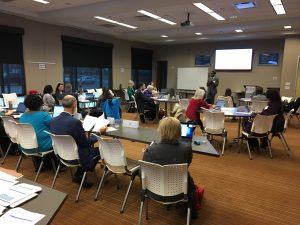 Long-Range Plan for Public Education steering committee meeting, Feb. 21, 2018.
Before delving into the day's agenda, the committee addressed a question regarding how the final report will be compiled. An earlier deep dive session on school funding recommended the state perform a study on the effectiveness of the Texas school finance system on a regular basis, and the committee expressed a desire to retain control of this particular component of the report as opposed to turning it over to an outside partner to compile.
Next came a discussion of educator preparation. Texas school districts hire 30,000 teachers a year. A total of 135 educator preparation providers offer 260 programs, including 153 traditional programs and 107 alternative certification programs. In 2014-2015, 18,626 teachers enrolled in alternative certification programs, compared to 16,425 who enrolled in traditional certification programs. The top traditional program providers are state universities, with Texas A&M University topping the list. A+ Texas Teachers was the most popular alternative certification provider, though many alt-cert teachers used web-centric alternative certification programs.
Nationally, enrollment in teacher preparation programs dropped 31 percent from 2009 to 2013. Enrollment fell 48 percent in Texas from 2009 to 2014. This happened as the number of students has steadily increased. According to a peer-reviewed journal article on Texas teacher preparation, new teachers are more likely to teach low-performing students and in high-poverty schools. Among the challenges facing teachers is a demographic mismatch between teachers and students. The majority of teachers are white, while the majority of students are Hispanic. SBOE Member Georgina Perez (D-El Paso) suggested tracking the number of teachers prepared by minority serving institutions (MSIs).
The committee also discussed the Texas Education Agency's (TEA) "Grow Your Own" program, which is focused on recruiting high school students who show talent and interest in education to pursue a career in teaching. This includes a grant program and clinical training programs for rural teachers, as well as partnerships such as Teach Forward Houston, which pairs Houston ISD and the University of Houston to offer selected applicants up to $20,000 to pursue a teaching degree and teach in the district.
More than one of five Texas teachers leave their position each year, which is higher than the 16 percent national average. Most, 43 percent, listed "personal or life reasons" for leaving. Another 31 percent listed "change of career." Special education teachers left at nearly double the rate. While lower-income and lower-performing schools saw higher teacher attrition, schools with larger populations of English language learners (ELLs) saw lower rates.
Some of the proposals for retaining teachers include developing career pathways that can lead to increased pay and responsibilities without leaving the classroom, inexpensive housing for teachers, and programs to subsidize tuition and help repay student loans. SBOE Member Tom Maynard (R-Florence) raised a question about the earning power of teachers today, relative to in the past, and pointed out that the cost of health insurance has increased much faster than salaries.
Members of the steering committee broke into working groups Wednesday morning to study these components in depth. The committee plans to develop a set of recommendations by April, and a draft report by May.
School Finance, Educator Preparation | Certification, Retirement | TRS | Social Security, Texas Legislature, Curriculum | Instruction, Privatization | Vouchers, School Safety, Educator Compensation | Benefits
03/24/2023
ATPE testifies against vouchers at marathon Senate Education Committee hearing, plus House committees hear bills on student restraint, curriculum issues, pre-k certification, and more.
03/23/2023
The Texas Senate Education Committee heard overwhelming opposition to school vouchers in a marathon hearing Wednesday, March 23.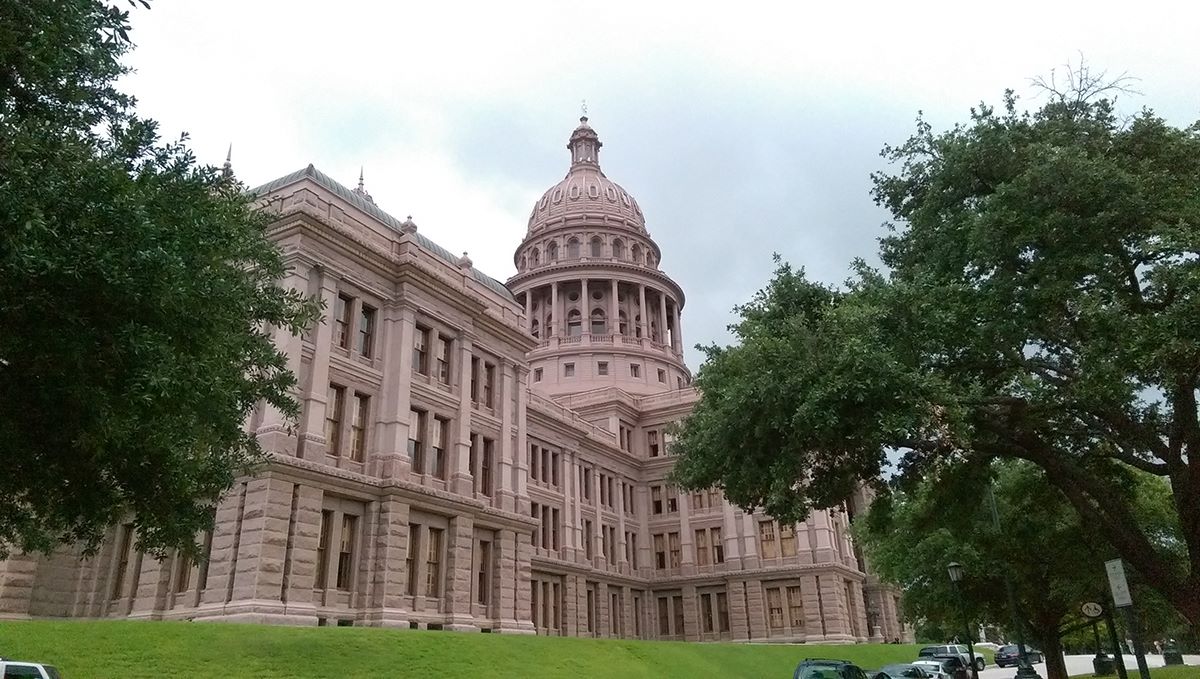 Educator Preparation | Certification, Texas Legislature, Curriculum | Instruction, Privatization | Vouchers, School Safety, Testing | Accountability
03/23/2023
The pace at the Capitol noticeably increased this week, including in the House Public Education Committee where ATPE testified on several bills.