About that proposed pay raise...

Teach the Vote
Texas Legislature Educator Compensation | Benefits
Date Posted: 6/09/2017 | Author: Mark Wiggins
Gov. Greg Abbott surprised many in the education community on Tuesday when he stated what is old hat for us, but seldom admitted by fiscal hawks: "Teacher pay is too low."
The governor followed that with a call to add a $1,000 teacher pay raise to this summer's special session.
Fantastic!
Only the state is not going to pay for it.
In fact, the governor claimed such a raise "can easily be achieved by passing laws that reprioritize how schools spend money, and we can do that without taxpayers spending a penny more." In other words: An unfunded mandate.
Well, at least we can appreciate the sentiment. Or perhaps we could, had the governor not followed that empty promise with a more disturbing one: To pass a laundry list of bills aimed at stripping teachers of their rights and redirecting even more resources from Texas school children – at a time when schools and teachers are being asked to do more with less.
Let's quickly recap how lawmakers spent our money in this most recent legislative session.
Despite ATPE-supported attempts by leaders in the Texas House of Representatives to increase public education funding across the board, the final budget negotiated with the Senate actually decreased the overall amount of state spending on public schools by about $1.1 billion, forcing districts to rely on rising local property tax collections just to maintain current funding levels. The decision by Senate leadership to scuttle the House's school finance legislation also means some schools are likely to close as existing funding streams expire.
Within this budget, Gov. Greg Abbott requested that lawmakers designate $236 million for "high-quality" pre-K programs, without providing any additional money to do so. This will basically force districts to cut money from other parts of their own budgets; whether that means from teacher payroll, band instruments, or football pads, it will be up to districts to decide. Now the governor has proposed using the same approach to generate a raise of $1,000 for teachers over the course of a year.
The state's underfunding of public education has already had a pretty devastating effect on teachers' healthcare. While ATPE effectively advocated for increased funding for TRS-Care, lawmakers chose to only increase that funding enough to avoid shutting the system down completely. The result is a restructured TRS-Care plan that reduces benefits and raises premiums. Lawmakers' decision not to provide adequate funding will also result in an average rate increase of 8.1 percent for those enrolled in TRS-ActiveCare plans.
Let's not forget that this is the same budget that found $800 million to spend on border security, despite President Trump's promises to ramp up federal involvement along the Rio Grande.
Now Gov. Abbott intends to hold a 30-day special session at a cost of around $1 million in taxpayer money to pass a long list of bills that were either unnecessary or too controversial to pass during the previous five months of the regular session. This includes legislation that would make it easier for districts to fire teachers, plus the anti-teacher payroll deduction legislation and private school vouchers for students with special needs.
ATPE has fought and continues to fight for educators to be paid what they deserve. That means a pay raise that is fully funded by the state legislature. Without any funding for the governor's offer to raise teacher pay – and with that offer having been waved in front of a grab bag of other offensive legislation – we cannot help but feel trepidation about his proposal.
Now more than ever, Texas educators must be vigilant. We now know that this special session is shaping up to be an all-out assault on teachers and public education by the governor and lieutenant governor. We urge ATPE members to be active through ATPE's Advocacy Central and let your legislators know you will stand up for your rights and those of your students.
School Finance, Educator Preparation | Certification, Retirement | TRS | Social Security, Texas Legislature, Curriculum | Instruction, Privatization | Vouchers, School Safety, Educator Compensation | Benefits
03/24/2023
ATPE testifies against vouchers at marathon Senate Education Committee hearing, plus House committees hear bills on student restraint, curriculum issues, pre-k certification, and more.
03/23/2023
The Texas Senate Education Committee heard overwhelming opposition to school vouchers in a marathon hearing Wednesday, March 23.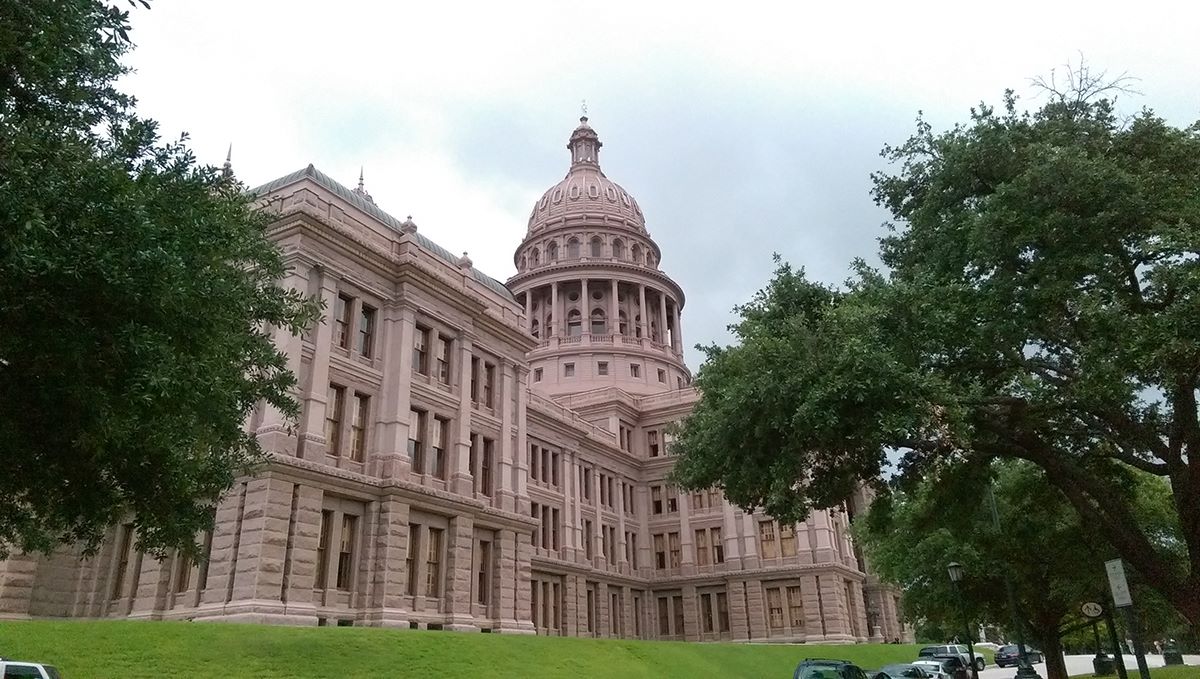 Educator Preparation | Certification, Texas Legislature, Curriculum | Instruction, Privatization | Vouchers, School Safety, Testing | Accountability
03/23/2023
The pace at the Capitol noticeably increased this week, including in the House Public Education Committee where ATPE testified on several bills.