State election results recap

Teach the Vote
Date Posted: 11/10/2016 | Author: Monty Exter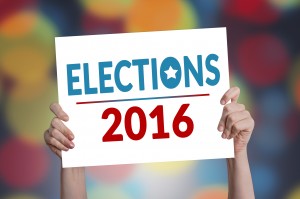 Election Day 2016 was historic. Nationally, yesterday's contest may have been considered a change election, but here at home in Texas there were few alterations in the balance of power. Only a small handful of incumbents or incumbent parties lost their elections yesterday. Those included one judicial race and five house races. In the Texas State House, Democratic challenger Victoria Neave beat incumbent Rep. Kenneth Sheets (R-Dallas) in House District 107 by half a percentage point. In House District 117, Democratic challenger Philip Cortez re-won the seat he lost to Rep. Rick Galindo (R-San Antonio) two years ago. Democratic challenger Mary Ann Perez did the same in House District 144, winning back the seat she previously lost to Rep. Gilbert Pena (R-Pasadena) in 2014. There are currently two Texas House seats in which a former Democratic incumbent stepped down during the current term of office, necessitating a special election this year that resulted in Democrats' losing those seats. Somewhat predictably, however, those losses turned out to be temporary, with Democratic candidates taking back those seats as a result of yesterday's election. Rep. John Lujan (R-San Antonio) won a special election in January 2016 after former Rep. Joe Farias (D-San Antonio) resigned in House District 118; but before getting a chance to serve during a legislative session, Lujan was defeated yesterday by Tomas Uresti (D), who is the brother of incumbent Sen. Carlos Uresti (D-San Antonio). Similarly, House District 120 was vacated earlier this year by former Rep. Ruth Jones McClendon (D-San Antonio), and the special election to fill the remainder of her current term was won by Laura Thompson, an independent candidate. Thompson was defeated yesterday by Barbara Gervin-Hawkins (D), who will take over the seat in January. Outside of the races mentioned above there were no party shifts. Even in the several races where there was no incumbent running due to either the former legislator retiring or being defeated in the primary, the new legislator elected yesterday hails from the same party as the former or soon-to-be-former legislator. All incumbent State Board of Education (SBOE) members won re-election yesterday, too. Two open SBOE seats were won by Georgina Perez (D) in District 1 and Keven Ellis (R) in District 9. For those interested, here are the complete 2016 election results for those Texas House, Senate, and SBOE races that featured two major party candidates.
12/08/2022
Leadership change, retirement of ranking member Brady mean the clock is ticking on potential for bipartisan change.
12/02/2022
It's December! As ATPE gears up to fight for public education in the Texas legislative session starting next month, we're also pushing Congress to pass an important bill before its session ends.
Retirement | TRS | Social Security, Congress | Federal
12/02/2022
ATPE and retiree groups are urging Congressional leaders to complete negotiations by the end of 2022 on a deal to fix the Windfall Elimination Provision.