House speaker directs committees to keep school finance on the front burner

Teach the Vote
Date Posted: 6/02/2016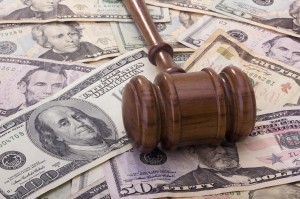 In May, the Texas Supreme Court issued a long-awaited ruling in litigation over the way Texas funds our public schools. Finding the school finance system to be (barely) constitutional, the court emphasized in its ruling that it is the primary responsibility of the legislature – not the courts – to address how the state's school funding needs are to be met. In the absence of a court ruling compelling the legislature to make changes, many have wondered if any significant improvements will be proposed next session. Today, Texas House of Representatives Speaker Joe Straus (R-San Antonio) directed two committees to jointly study two broad-reaching aspects of the Texas school finance system. More specifically, the House Appropriations Committee and the House Committee on Public Education are tasked with working jointly to study state funds that are used for paying to reduce school district property taxes and how local property taxes that are used for public education affect educational quality and taxpayers. In its recent school finance ruling, the Texas Supreme Court stated that while the system meets minimum constitutional standards, it "is undeniably imperfect, with immense room for improvement." Since that opinion was released, Speaker Straus is the first of our state leaders to take action in furtherance of the daunting task of improving funding for the public education system available to over 5 million Texas children. Funding provided by the Texas legislature, local taxpayers, and the federal government determines whether students are in portable buildings or permanent classrooms, whether students have up-to-date instructional materials, whether employee benefits such as salary and health insurance premiums are competitive with other industries, and whether school administrators have the resources necessary to address the many safety precautions that must be considered on campuses. Aside from the new studies announced this week, Speaker Straus had earlier issued interim charges for House committees to study the Cost of Education Index (CEI) and school districts' facility needs. When underfunded and mismanaged at the state level, all of these funding factors place immense pressure on local taxpayers, classroom teachers, and students. Our system can and should be improved, and the direction given by Speaker Straus sets the tone for what public education supporters hope will be a productive legislative session beginning in January 2017.
12/08/2022
Leadership change, retirement of ranking member Brady mean the clock is ticking on potential for bipartisan change.
12/02/2022
It's December! As ATPE gears up to fight for public education in the Texas legislative session starting next month, we're also pushing Congress to pass an important bill before its session ends.
Retirement | TRS | Social Security, Congress | Federal
12/02/2022
ATPE and retiree groups are urging Congressional leaders to complete negotiations by the end of 2022 on a deal to fix the Windfall Elimination Provision.