Legislative Update: "A-F" bill on the Senate floor, ATPE testifies against vouchers, House prepares to debate budget

Teach the Vote
Date Posted: 3/30/2015 | Author: Jennifer Mitchell, CAE
A couple of troubling bills are being heard or are likely to be heard soon on the Senate floor. ATPE members are encouraged to contact their senators and ask them to vote against these bills: Senate Bill (SB) 6 by Sen. Larry Taylor (R), who chairs the Senate Education Committee, is a bill calling for "A" through "F" grades to be assigned to entire school campuses in lieu of existing accountability ratings. Floor debate is happening today on this bill, which is part of a larger reform package supported by the Senate leadership, including Lt. Gov. Dan Patrick (R). ATPE and many other education stakeholders testified against the bill at its March 12 committee hearing. ATPE opposes assigning letter grades to schools and labeling them as failures, because such labels harm the students who attend those schools. Absent more meaningful reforms, merely changing a label will not give parents a more complete picture of a school's condition; instead, it provides a narrow snapshot based primarily on state standardized tests, which parents and education experts alike increasingly question as appropriate measures of school or educator effectiveness. UPDATE: The Senate has voted 20-10 to pass the bill onto third reading. Chairman Taylor added a floor amendment to delay implementation of the "A" through "F" campus grades until 2017-18. The Senate also approved a floor amendment by Sen. Jose Menendez (D) that calls for the commissioner of education to develop performance indicators tied to the letter grades for both campuses and districts. SB 893 by Sen. Kel Seliger (R) proposes doing away with the minimum salary schedule for teachers and changes state statutes relating to teacher evaluation, professional development, and employment. ATPE and many other educator groups opposed the bill when it was heard by the Senate Education Committee. The committee approved a substitute version of the bill, which remains problematic insofar as it still eliminates teachers from the state minimum salary schedule, it focuses too heavily on objective measures of performance in teacher evaluations rather than observable job-related behaviors, and it diminishes local control over employment decisions by requiring districts to adhere to a rigid state framework that is not well-defined.
---
The Senate Education Committee heard various pieces of voucher legislation on Thursday, May 26. ATPE Lobbyist Monty Exter provided this report on the meeting. Committee members heard testimony on
SB 4
by Committee Chairman Larry Taylor (R),
SB 276
by Sen. Donna Campbell (R), and
SB 642
by Sen. Paul Bettencourt (R). The public education community generally opposed the bills on the grounds that they divert funding and send it to unproven, potentially for-profit entities with little to no accountability for how those public dollars are spent. In addition to those general arguments, ATPE brought forward comments and responses in our testimony, including but not limited to the following:
The fiscal note on the legislation, an estimate of savings or cost to the state, are probably erroneous due to underestimation of the number of kindergarten and first-grade students or their siblings who would take voucher dollars despite never having been or planning to be enrolled in a public school. These students represent a cost to the state and would likely outweigh the savings reported in the current fiscal note.
In response to concerns, based on questionable data analysis, that classroom teachers only represent 22 percent of campus spending, ATPE recommended that an across-the-board teacher pay raise would be a more definitive method of increasing the percentage of dollars spent in that area than would a speculative voucher scheme.
In response to concerns that public school teachers felt stifled, ATPE recommended that addressing the state's student testing regime and its attendant consequences would do far more to bring back freedom and creativity in the classroom than vouchers possibly could.
In response to the committee's stated desire to help minority, low socio-economic, at-risk, ELL and special education students, ATPE suggested that meaningfully adjusting the weights and allotments in the school finance formulas would be much more impactful than the illusory promise of vouchers allowing a small minority of students to "escape failing campuses."
In response to concerns expressed by the committee about Common Core curriculum standards, ATPE pointed out that instructional materials based on Common Core were some of the least expensive and most readily available materials on the market nationwide, and that there was nothing in the proposed legislation to prevent private schools accepting public dollars in the form of a voucher from using Common Core materials.
ATPE also pointed out that research on existing voucher programs has shown no benefits to the students using them or any competition-driven benefit to the education system as a whole; that private schools on average, particularly those outside the top tier who would be far more likely to take a voucher, do not perform any better than public schools; and that under Texas law, home schools are private schools.
---
The State Board for Educator Certification (SBEC) met Friday, March 27. ATPE Lobbyist Kate Kuhlmann attended and testified at the meeting. Watch for a
full report on the meeting
tomorrow here on our TeachtheVote.org blog.
---
The Texas House is gearing up for a budget debate tomorrow, March 31. Hundreds of pages of floor amendments have been pre-filed for
House Bill (HB) 1
, the lower chamber's budget proposal. They include amendments to prohibit spending state money on private school vouchers, to fund studies relating to charter schools and alternative assessments, and to provide additional funding for public education if state tax revenue exceeds the comptroller's forecasts. Stay tuned for updates on tomorrow's floor debate, which is expected to be lengthy.
---
The Senate Education Committee is expected to meet at 9 a.m. on Wednesday, April 1, to hear several bills relating to training for teachers. The following bills are scheduled to be heard:
School Finance, Educator Preparation | Certification, Retirement | TRS | Social Security, Texas Legislature, Curriculum | Instruction, Privatization | Vouchers, School Safety, Educator Compensation | Benefits
03/24/2023
ATPE testifies against vouchers at marathon Senate Education Committee hearing, plus House committees hear bills on student restraint, curriculum issues, pre-k certification, and more.
03/23/2023
The Texas Senate Education Committee heard overwhelming opposition to school vouchers in a marathon hearing Wednesday, March 23.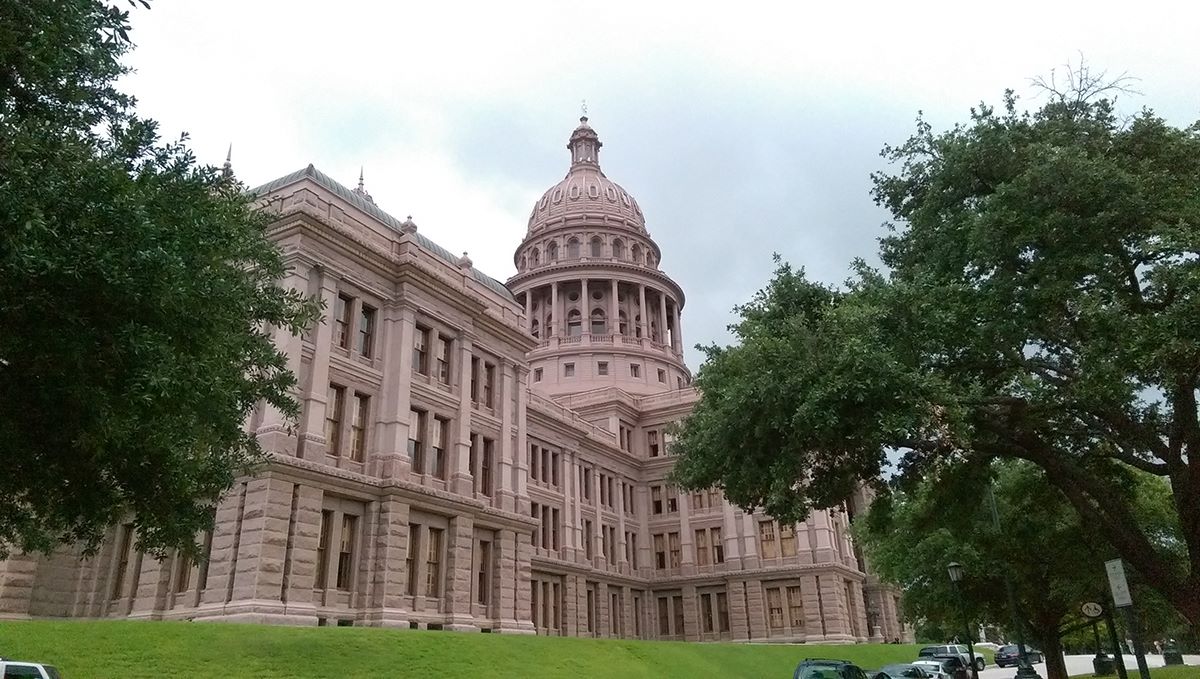 Educator Preparation | Certification, Texas Legislature, Curriculum | Instruction, Privatization | Vouchers, School Safety, Testing | Accountability
03/23/2023
The pace at the Capitol noticeably increased this week, including in the House Public Education Committee where ATPE testified on several bills.