U.S. House to debate ESEA reauthorization starting today, White House threatens veto

Teach the Vote
Date Posted: 2/25/2015
The US House of Representatives is scheduled to begin debate of H.R. 5, The Student Success Act, this afternoon. The Student Success Act, a Republican-backed bill to reauthorize the Elementary and Secondary Education Act (ESEA), or No Child Left Behind Act (NCLB), has moved quickly through the House process; the bill was introduced the first week in February and marked up in committee shortly thereafter. H.R. 5 is scheduled for debate today, tomorrow, and Friday by the full House of Representatives, with a final vote on the bill expected Friday. House Democrats have expressed opposition to H.R. 5 and the expedited, partisan process through which they feel the bill has been ushered. Today, the White House threatened to veto the bill in its current form, calling the bill "a significant step backwards." More than 125 amendments were filed ahead of the three-day floor debate (although the House will likely debate far fewer amendments than were filed). Most of the amendments were filed by Democrats who were unable to get any amendments passed during the committee mark up, but several Republican and bipartisan amendments were filed as well. The filed amendments cover a variety of topics, including altering the current testing schedule, further expanding Title I portability, and defining requirements for state accountability plans. The House is scheduled to begin debate this afternoon at 2 pm CST. Visit the House website to watch the debate live or view an archived video of the debate. 
12/02/2022
It's December! As ATPE gears up to fight for public education in the Texas legislative session starting next month, we're also pushing Congress to pass an important bill before its session ends.
Retirement | TRS | Social Security, Congress | Federal
12/02/2022
ATPE and retiree groups are urging Congressional leaders to complete negotiations by the end of 2022 on a deal to fix the Windfall Elimination Provision.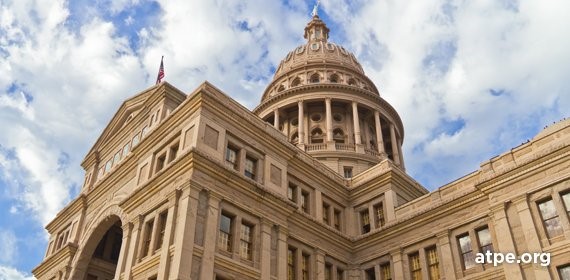 School Finance, Educator Preparation | Certification, Texas Legislature, Curriculum | Instruction, Privatization | Vouchers
12/01/2022
The Texas Commission on Virtual Education met Wednesday to discuss a draft of the commission's findings and recommendations for the 2023 legislative session.