Texas public schools are counting on the 2020 Census

Teach the Vote
School Finance Congress | Federal
Date Posted: 3/12/2020 | Author: Andrea Chevalier
Check your mailbox today. Did you get a 2020 Census invitation?
By April 1, 2020, all households will receive an invitation to complete the 2020 U.S. Census, which determines many important factors of daily life, including funding for children, representation in Congress, and federal assistance for public necessities such as roads and emergency services. Invitations are being delivered between March 12-20. From March 30-April 1, the Census Bureau will count individuals experiencing homelessness, and in April, census workers will visit universities, nursing homes, and others who live in large groups. See a full timeline here.
The census is foundational to our democratic way of life in the United States. In fact, a decennial (every ten years) population count is required by the U.S. Constitution to ensure fair representation of everyone living in the United States. The number of representatives assigned to each state in the U.S. House of Representatives is based off census counts. Big and rapidly growing states like Texas rely on the census to make sure our voices are heard (proudly and loudly) in Washington, D.C. - we are projected to add two or three U.S. representatives to the Texas delegation after this census because of population growth. State and local officials also use the census results, which break down population by tracts of land, to draw boundaries for congressional districts, state legislative districts, State Board of Education districts, and school districts.
Example of 2020 Census questions. Source: 2020census.gov
The census counts every person living in the U.S. once, and your response to the questionnaire is required by law. The 2020 census includes 12 questions that will collect very basic data about households as of April 1, 2020, including size and type of household (house, apartment, mobile home), telephone number, and the race, ethnicity, age, and sex of each person living in the household. Find a sample of the 2020 census here. There is NO citizenship question. By law, the U.S. Census Bureau is not allowed to release personal information, even to law enforcement.
In 2018, Texas received over $1.3 billion dollars in Title I funding, which is based on census counts. Out of the $43 billion in total census-derived funding Texas received in 2018, our students also benefited from $1.4 billion in National School Lunch Program funds and billions more for health insurance, special education, foster care, early childhood education, child care, and other nutritional programs. All of these essential programs are at stake - even just a 1% undercount could cost the state $300 million.
Census-statistic derived federal aid to Texas, 2018. Source: CPPP
For the first time ever, the census can be completed online. Alternative methods such as by phone and mail are also still available. The census website features easy-to-understand resources about completing the census, including considerations for special circumstances facing families today, such as homelessness.
Hard-to-count areas represented with darker colors. Source: City University of New York
It is important to get an accurate count because public schools are legally required to educate ALL students and rely on federal funding tied to population numbers. The census counts everyone living in the U.S., including citizens, non-citizen legal residents and long-term visitors, and undocumented immigrants. Unfortunately, an estimated 25% of Texans and 30% of Texas children live in areas that are considered hard-to-count. These individuals are often hard to contact, locate, survey, and/or engage because of a variety of factors such as language barriers, lack of stable housing, or distrust of the government.
Texas Counts is a community hub that provides several resources for educators, schools, and districts related to get-out-the-count efforts. Since public schools educate all children, they are poised to reach families in unique ways to help promote completion of the census, dispel myths, and ease minds. Educators can also check out the resources on the U.S. Census website, which include lessons and other ways to make the census relevant to students at this crucial time.
School Finance, Educator Preparation | Certification, Retirement | TRS | Social Security, Texas Legislature, Curriculum | Instruction, Privatization | Vouchers, School Safety, Educator Compensation | Benefits
03/24/2023
ATPE testifies against vouchers at marathon Senate Education Committee hearing, plus House committees hear bills on student restraint, curriculum, pre-k certification, and more.
03/23/2023
The Texas Senate Education Committee heard overwhelming opposition to school vouchers in a marathon hearing Wednesday, March 23.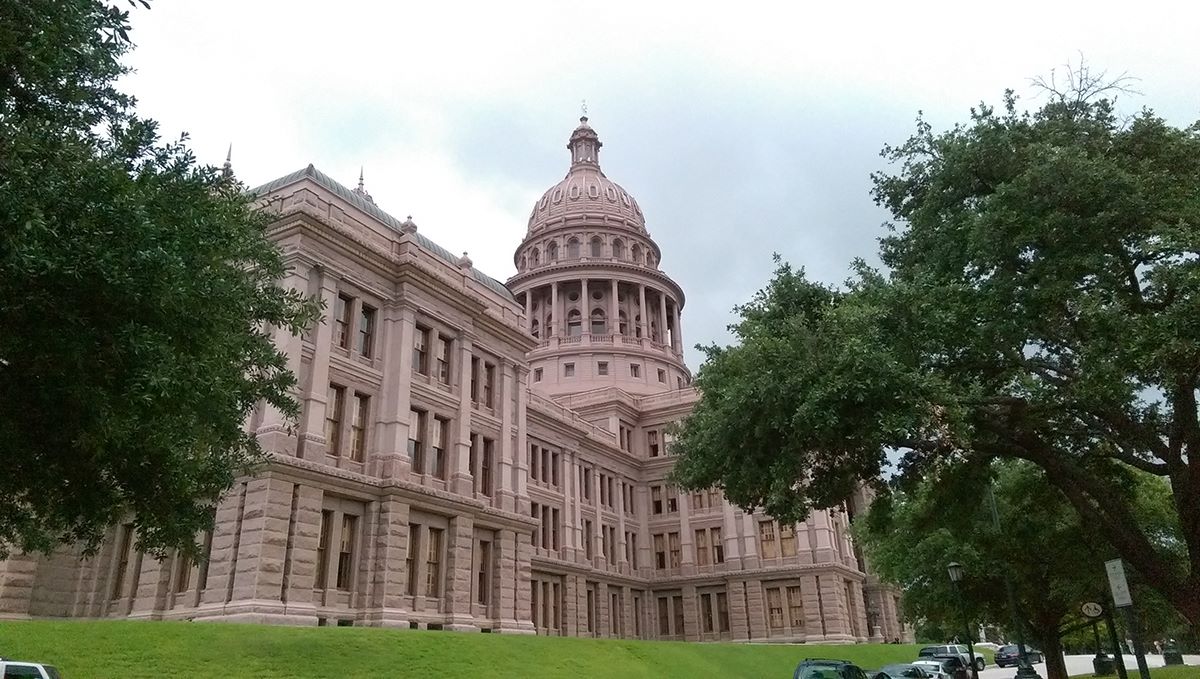 Educator Preparation | Certification, Texas Legislature, Curriculum | Instruction, Privatization | Vouchers, School Safety, Testing | Accountability
03/23/2023
The pace at the Capitol noticeably increased this week, including in the House Public Education Committee where ATPE testified on several bills.